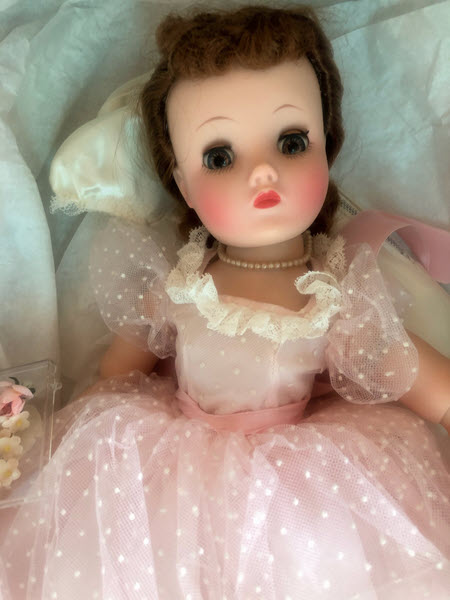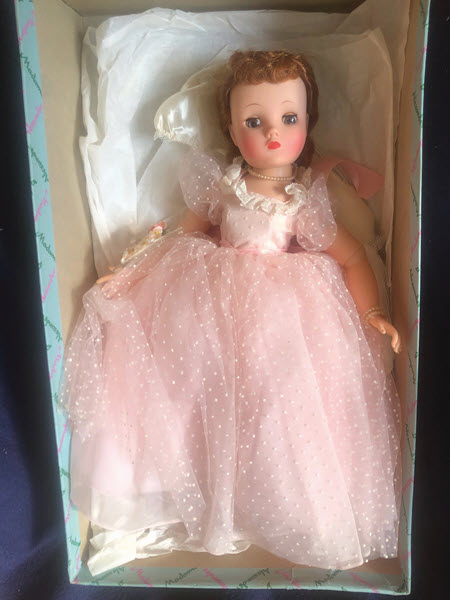 By A. Glenn Mandeville
By 1957, Madame Alexander's fashion-doll lineup had never looked better. The 1957 dolls had a new peaches-and-cream finish to the faces with a perfect blend of blush — the com­pany's offerings were indeed spectacular. One outstanding new addition to the legendary company's designs that year was Elise, a 16.5-inch fully jointed doll.
After a controversial launch two years earlier, Madame Al­exander's first entry into the high-heel full-figured fashion-doll market, Cissy, was a 21-inch piece of stunning perfection admired by children and collectors alike. Alexander's 1957 line also included the lovely 12- inch Lissy doll. What set Elise apart was a new feature — her jointed ankles allowed collec­tors to dress her in ballerina slippers, flat-soled daytime shoes, or glamorous high heels, depending on the occasion.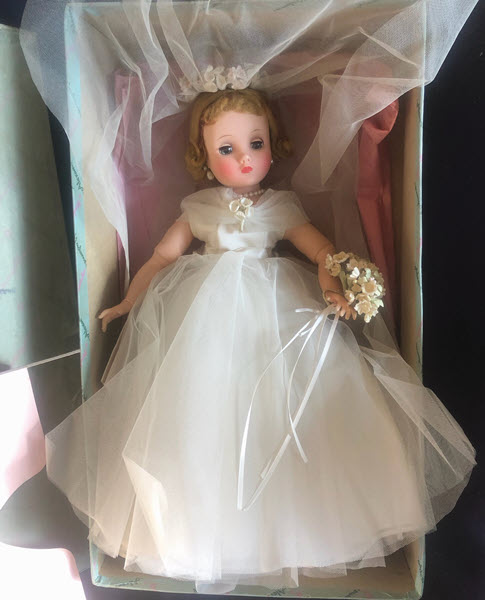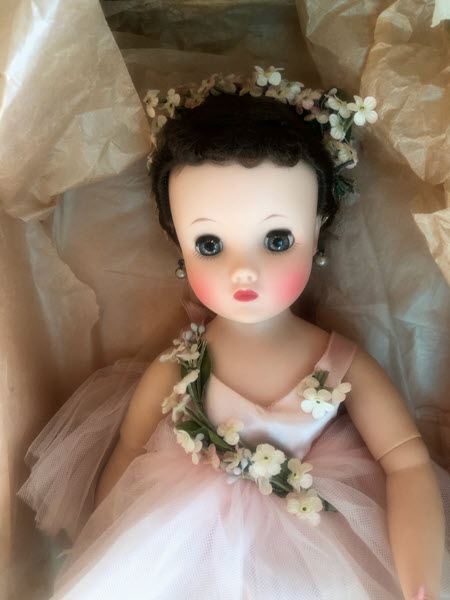 Now there was an Alexander fashion doll available in a variety of sizes and price ranges. These glamorous dolls could be found in the floor-to-ceiling cabinets of the most prestigious department stores, as well as the many enticing fashion-doll sections of Madame Alexander's beloved FAO Schwarz. Also on offer for all of Madame's fashion dolls were separate box fashions and a clothing rack with hangers, so these top-of-the-line dolls would never want for a new fashionable outfit.
Madame Alexander told me at one event that it cost more to make a separate boxed fashion than it did to manufacture an entire dressed doll. But she felt it was necessary for a high-end fashion doll to have a high-end wardrobe to match. This aspect of extra box fashions was often lacking in competing fashion dolls, thus justifying the cost.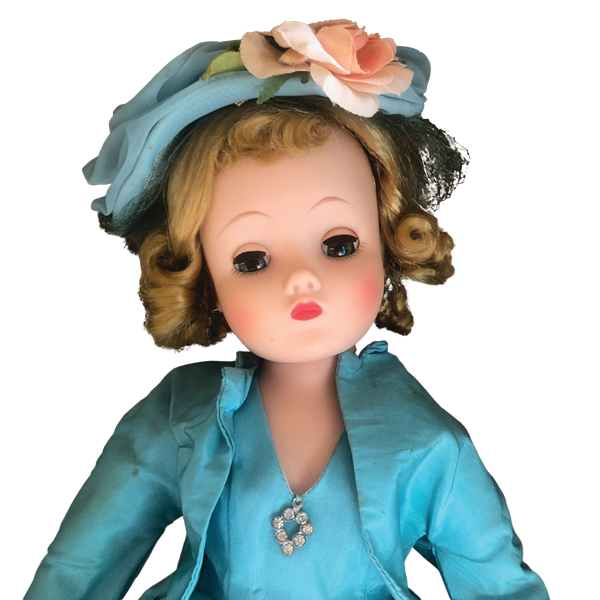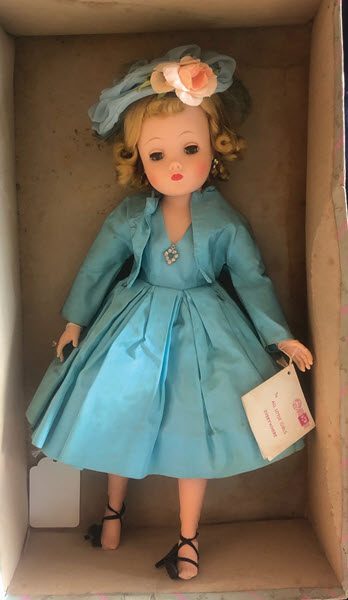 The late 1950s was also a time of transition. Much like the late 1940s, when companies were switching over from composition dolls to hard plas­tic dolls, now vinyl, a soft plastic, was about to be used on some of the high-end fashion dolls. In 1961, some Elise dolls shown in the company catalog as having a hard plastic head would now feature a vinyl head.
Madame Alexander loved the original hard plastic Elise head mold. In 1963, the company issued a Scarlett and a Renoir doll, each of which was available with either the new vinyl head or the original 1957 Elise hard plastic head. As the years passed, the 16.5-inch body with jointed ankles would also be used on the impish Maggie Mix-Up as well as numerous bride and ballerina dolls.
According to some company sources, the Elise doll was one of the top-selling dolls from 1957 to 1964. Today, she's still remembered as a fashion leader and, and she is highly desirable doll among today's fashion-doll collectors!