The beauty behind a blog is that opinions matter. Not just my opinion, but yours too. It's a give-and-take—a chance to have a cyber conversation with newfound friends and some semi-scary detractors too! (It's always amazing how heated people can become when they misread or misconstrue a blog posting.)
For this, my final posting of 2011, I thought I'd share with you some viewpoints about dolls from some very unexpected and well-known figures. I've been on a soapbox for nearly 80 columns now. Here is a chance to hand the invisible megaphone over to some other folks—authors, actresses, people in the public eye who have been touched by—and in some cases, sadly not touched by—dolls.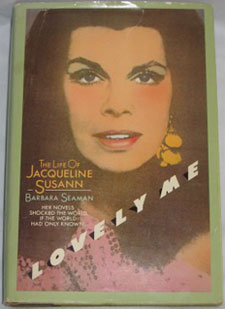 Since dolls have been around for eons—archeologists have uncovered them in Ancient Egyptian dig sites—people have been extolling the power of dolls and the desire to have one for multiple generations.
Here, then, is a random selection of some highly regarded individuals who bring up some points that I've been making throughout the past year, and who also give me some touchstones for the upcoming new year of columns.
Have a healthy, happy, and prosperous holiday season and new year. May your wish list include as many dolls as you hope to cradle as well as an armful to share with the next generation of collectors.
Like Jackie Susann, the biggest-selling writer in the world at one time, liked to say: "Let's get the hell out of here, doll!" I'm chilling out for the Christmas season and looking forward to a 2012 filled with more Barbie braying, BJD opining, action figure investigating, and toybox theorizing!
19th Century
Blessed be Providence which has given to each his toy: the doll to the child, the child to the woman, the woman to the man, the man to the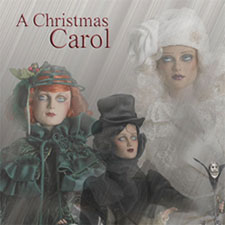 devil!—Victor Hugo, French author and social commentator
Nothing that grieves us can be called little: by the eternal laws of proportion, a child's loss of a doll and a king's loss of a crown are events of the same size.—Mark Twain, American humorist and novelist
"I want to be something so much worthier than the doll in the doll's house."—Bella, character from "Our Mutual Friend," by Charles Dickens, author of "A Christmas Carol" and other Victorian classics
20th Century
We say that a girl with her doll anticipates the mother. It is more true, perhaps, that most mothers are still but children with playthings.—F. H. Bradley, British philosopher
The woman is the most perfect doll that I have dressed with delight and admiration.—Karl Lagerfeld, German fashion visionary
It is an anxious, sometimes a dangerous thing to be a doll. Dolls cannot choose; they can only be chosen; they cannot 'do'; they can only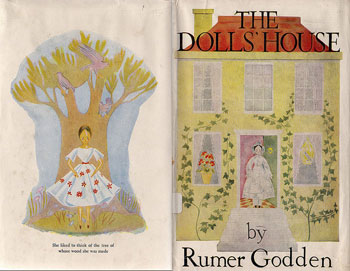 be done by.—Rumer Godden, British and Indian chronicler
I never had a chance to play with dolls like other kids. I started working when I was six years old.—Billie Holiday, African-American songstress and jazz legend
I was absolutely mad for dolls. I learned to walk by pushing a toy carriage with a baby doll in it.—Gloria Swanson, silent-screen siren and star of "Sunset Boulevard"
I played with dolls until I was 15. My mother encouraged it because my older sister got married when she was 15, so Mom thought that the longer I stayed with dolls, the better.—Linda Evans, TV star from "Big Valley" and "Dynasty"
21st Century
You can buy about 400 tiny fashion separates that mix and match to create three tasteful outfits. In that way, the doll is incredibly lifelike.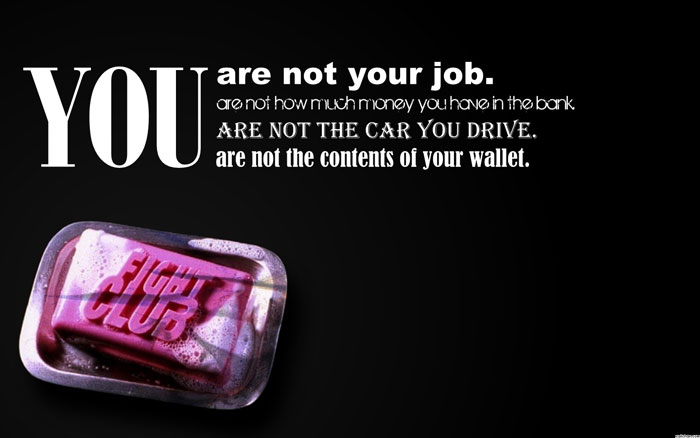 Chilling, even!—Chuck Palahniuk, American novelist and writer of "Fight Club"
Little girls love dolls. They just don't love doll clothes. We've got four thousand dolls and ain't one of them got a stitch of clothes on.—Jeff Foxworthy, "Redneck" sage
Growing up, my dolls were doctors and on secret missions. I had Barbie Goes Rambo.—Zoe Saldana, actress in "Avatar" and the new "Star Trek" franchise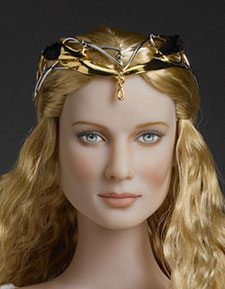 You know you've made it when you've been molded in miniature plastic. But you know what children do with Barbie dolls? It's a bit scary, actually.—Cate Blanchett, upon learning that her "Lord of the Rings" character would spawn action figures and dolls
A little child has a beautiful doll. The child loves the doll, but then wants to break the doll to see what's inside. We are the same.—Monica Bellucci, underrated Italian film actress
And the last, fitting word from Barbie's mom, Ruth Handler: "They used their dolls to reflect the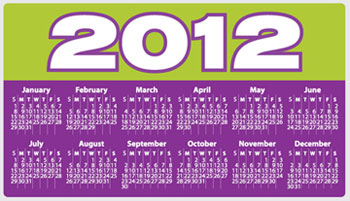 adult world around them. They would sit and carry on conversations, making the dolls real people. They use the dolls to project their dreams of their own futures as adult women.
Truer words were never penned—except to say that adult women continue that fantasy release, selecting dolls that don't reflect their inner children or outer reality, but rather mirror their most secret, hidden alter egos. But  . . . that's fodder for a future blog!