For doll artist Jack Johnston, all that glitters isn't necessarily gold. This year, it's all about silver — as in one bright and shining anniversary.
In a career dotted with accolades and awards, 2014 marks Johnston's 25th year as a professional dollmaker. It's also the 22nd anniversary of the Professional Doll Makers Art Guild, an organization he founded to support and encourage fellow artists. On top of that, he'll also be receiving Jones Publishing's Lifetime Achievement Award at the International Doll Show in Asheville, N.C., in June. Hearing the news about his selection for the award "was a thrilling experience," Johnston said.
A bearded man with an easy smile and twinkling eyes, Johnston made his first doll in 1989. He began teaching dollmaking the following year and quickly developed a devoted following. "I've taught over 37,000 students in the past 25 years," he said. "I've taught on five continents and in all 50 states. I've logged over 4 million miles with Delta Airlines traveling to teaching opportunities."
When he's not traveling, Johnston is busy overseeing his two companies: Johnston Original Artdolls (www.artdolls.com) and The ProSculpt Company (www.prosculpt.com). Or he's writing new books about sculpting dolls to join the six already under his belt. Or he's amassing honors from his peers, including the Crystal Award in 2008.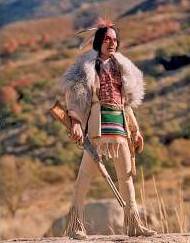 Johnston's specialty is sculpting dolls in a wide variety of genres, including — but hardly limited to — babies, fantasy figures, animals, celebrities, and characters inspired by films, including "The Hobbit" and the Spider-Man series.
"Each of my sculpts tell a story," said the Riverton, Utah, resident, who received a Bachelor of Fine Arts degree from Brigham Young University. "My inspiration as an artist was sparked by the love and respect I have for Norman Rockwell. I was given the privilege of becoming one of the members of the Norman Rockwell Round Table after I completed the Triple Self Portrait. My work was in his museum for his 100th birthday. It is now on display at the Franklin Museum in Philadelphia."
This year, part of Johnston's focus is small-scale creations. His ProSculpt company recently completed its 15th instructional film, "Sculpting Mini Babies." The 90-minute release features artist Kellie Beckett, who demonstrates how to sculpt a one-of-a-kind mini baby from raw ProSculpt and how to costume the finished doll. (You can view the trailer for the DVD at www.artdolls.com.)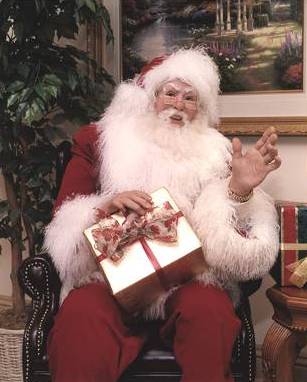 Meanwhile, Johnston has kept his sculpting skills razor-sharp with creations such as "I Did It My Way," a one-of-a-kind (OOAK) homage to song-and-dance superstar Sammy Davis Jr. "He was my favorite entertainer, and 'My Way' was his favorite song. He ended each of his shows with that song," Johnston said. "I think of my career much as he did of this song: 'I did it my way.'"
An integral part of Johnston's way is continually recharging his creative batteries by sharing knowledge with the eager and talented dollmakers who seek his guidance and expertise. To that end, he founded the Professional Doll Makers Art Guild in 1992. Johnston and some of the first graduates of the Johnston Artdoll Academy share tips, answer questions, and rally around guild members with a passion for creating dolls.
"Helping them grow in the industry keeps me up on the latest trends and keeps me motivated to outperform my students," Johnston said. "Frankly, many of my longtime students make me work extremely hard just to compete with their burgeoning talent."