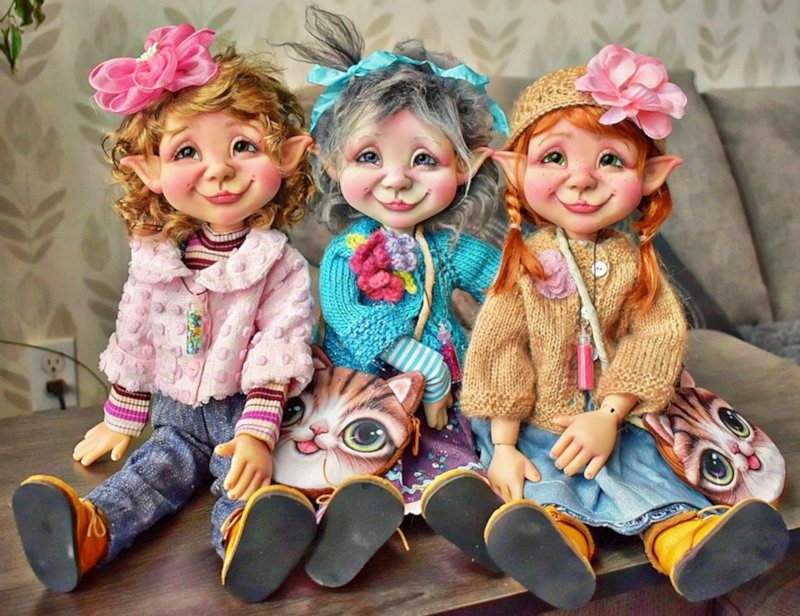 So far this year, BJD artist Kim Arnold has held preorders for brand-new doll designs, new resin colors for existing designs, and with the help of 3D printing technology, existing designs at new sizes. "Sunny and Jia are both new going into 2021," Arnold said. "They are both on what I call the Franny body. This is a fairly new body with more movable joints — a lower hip movement and a more flexible knee joint. The Franny body is my 16-inch doll size.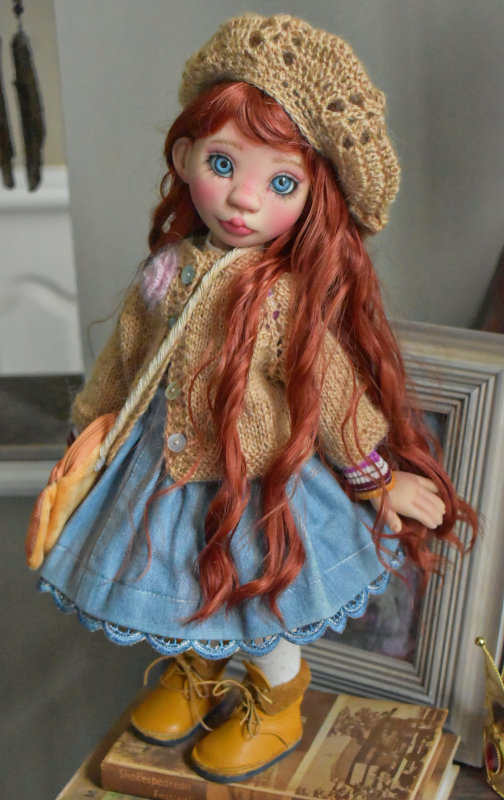 "If we go back in time to 2015, when I first sculpted Jia's head, she was meant to go on my MSD-size body (about 17 inches). But when I received my samples of Jia, I wasn't happy with the way one side of her upper cheek looked, so I decided to set her aside and look at her again later. I wasn't even thinking about her head until one of my good customers sent me a message asking me to produce her in a future pre-order. I told her I'd think about it, but in order for this to happen I would have to fix the problem areas on her face.
"I asked the factory to ship her original head sculpt back to me so that I could refine the problem areas. Once I fixed her to the point I was happy, her head was recast and fitted to my Franny body, now becoming a 16-inch doll. She actually looks pretty darn good in this size! I no longer produce the MSD-size dolls, as I love the more chunky size dolls such as my 18-inch and 16-inch sizes.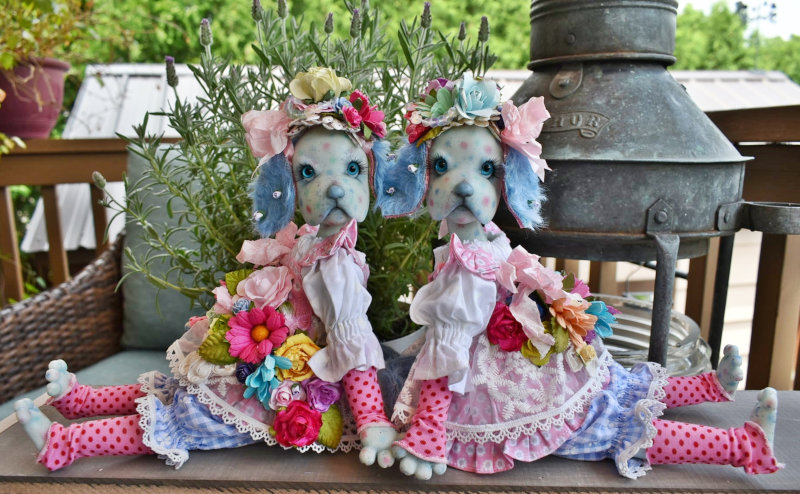 Arnold's 12-inch Silly Setters BJDs are one of the artist's signature designs.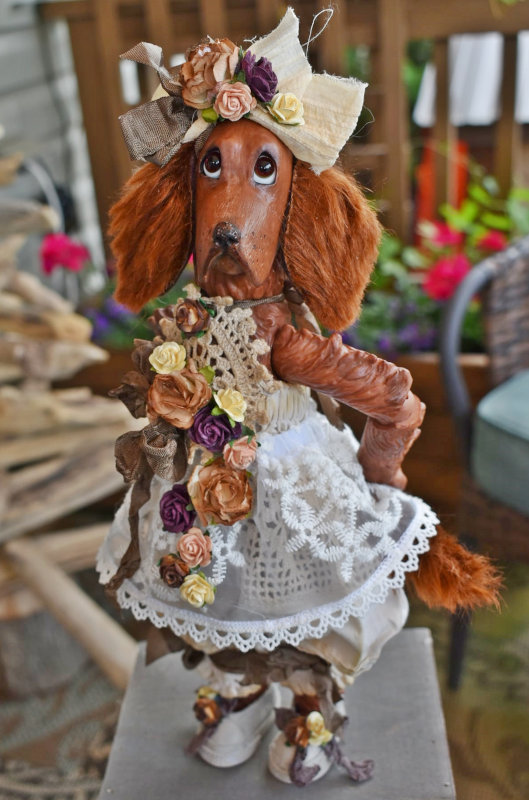 Arnold's canine Silly Setters BJDs made a very limited reappearance this year, with Arnold giving part of the proceeds to animal rescue organizations. "Silly Setters came to life in 2013, due to the passion and love [husband] Ron and I have for English setters. We've opened our home up to rescued English setters and many other setters who came into our lives. It is a breed we truly love as they are compassionate, loyal canines — and silly, of course."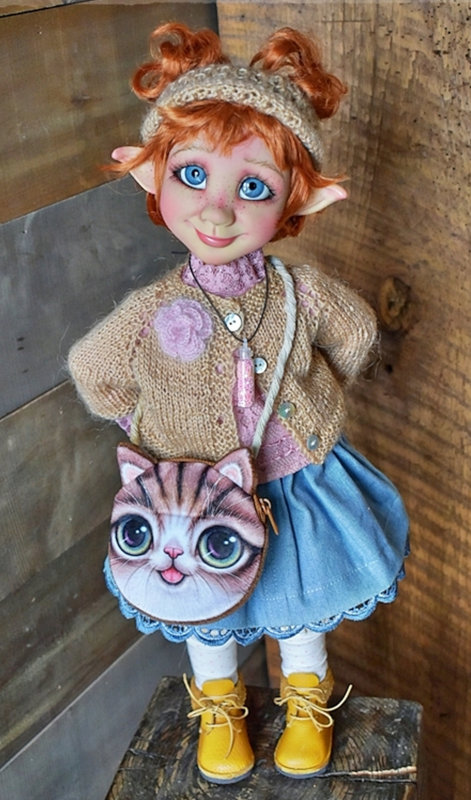 Then there are the resized dolls, courtesy of Arnold's factory offering 3D printing services, which make it easy to change the scale of an existing head sculpt and make a new mold to fit a different size body. "Over the past few years, I have introduced most of my original hand-sculpted head sculpts that were 18-inch dolls in this new 12-inch size, with the most recent being Quitara," Arnold said. "Customers love both sizes, but for those who don't have a lot of room to display the large size dolls, the 12-inch is perfect for them. I am not very tech-savvy, so I leave all that 3D creativity up to the factory that casts all my resin dolls. They always do a wonderful job that leaves me more than happy!"
The year is just beginning, of course, and Arnold has plenty more in store for her collectors. "I am presently working, when time permits, on a brand new African-American doll, Amara. She will be a sister to Quitara, who is one of my most popular dolls. There is a great love inside me for the more ethnic-type dolls, and I know if I look within me hard enough, I could come up with a beautiful AA sculpt. I have something else planned for 2021, but it's way too early to talk about it — it's more on the fun, whimsical side of things. I have so many things in my head that I want to do, it's like a spin of the wheel to pick a winner!
"This past year has been challenging not only for myself and my family, but for many, many others worldwide. Looking forward into 2021, it will be slow going until we can get everyone back to normal again. I do know that doll collectors still love their dolls, and in a time like this, when life is challenging or we might feel like everything is falling apart, a doll can bring so much joy back into one's life. When we work together for the good, we will succeed on getting through these difficult times."
Find out more at Kim Arnold's website