Years ago, when Kim Arnold stumbled onto BJDs and became a collector, she was a bit taken aback by how costly they were. Now as a BJD artist, she knows how important it is to give collectors the most for their money. That has translated into the native Canadian artist's line of Trinket Box Kids — large BJDs with big eyes and big personalities.
"I like all my dolls to have big eyes," said Arnold, 56, of Ontario. "I want them to feel emotion. The most important thing when you're looking at a doll is the look that they're giving you; [the eyes] are the pathway to the doll's soul."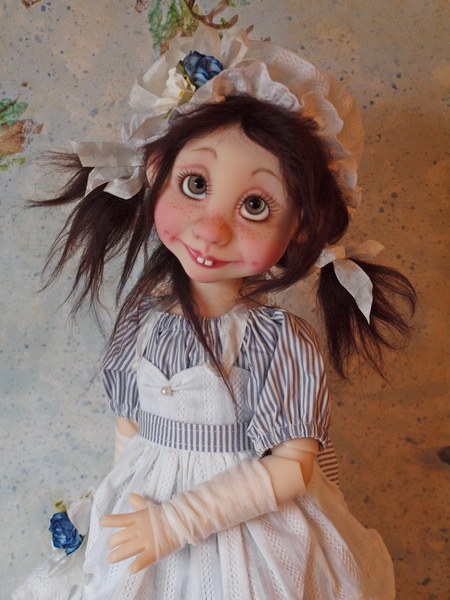 Arnold has been a doll lover since childhood. "I played with Barbie dolls until I was like 14 years old. I was always playing with their hair," she recalled. "Dolls were always my first love. It's funny how it comes full circle. People start out loving something, and it comes back later in life."
Even though she loved dolls, her path to become a doll artist wasn't direct. She studied law enforcement in school, but by the 1980s, she was teaching porcelain dollmaking and then moved on to sewing for reborns and other dolls.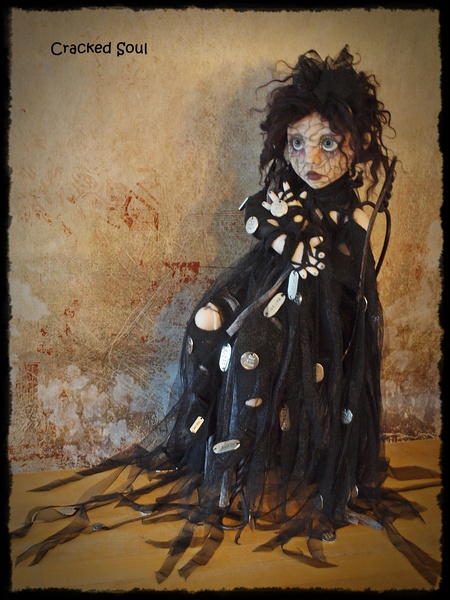 The self-taught seamstress also began making clothes for her two children, now adults, after they were born. She'd buy clothes from secondhand stores and refurbish them for her children. "Everything I've done in life has been self-taught," she said.
The BJD Bug
After a good customer recommended BJDs to Arnold, the artist begin looking for more information online. "I fell in love with BJDs when I found Kaye Wiggs' dolls," said Arnold. She began making outfits and even wigs for BJDs, and in 2012, she was inspired to try sculpting her own. "I had tried sculpting before but failed," she said. "I wasn't committed to learning."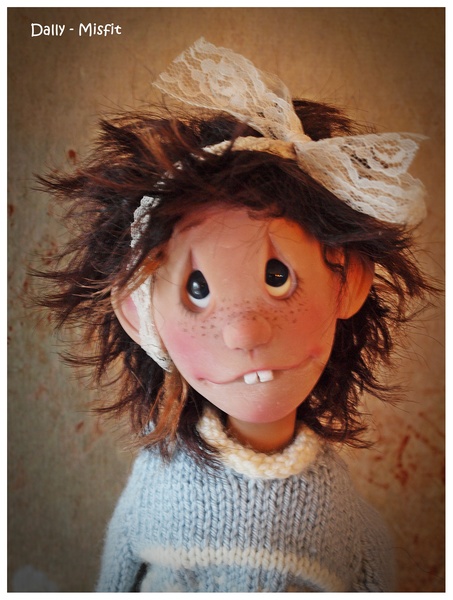 Arnold's first regular MSD-size doll, Flower, was released in 2013. "As an artist, I've really improved; I'm really happy with what I'm doing. It's probably something I should have been doing years and years ago."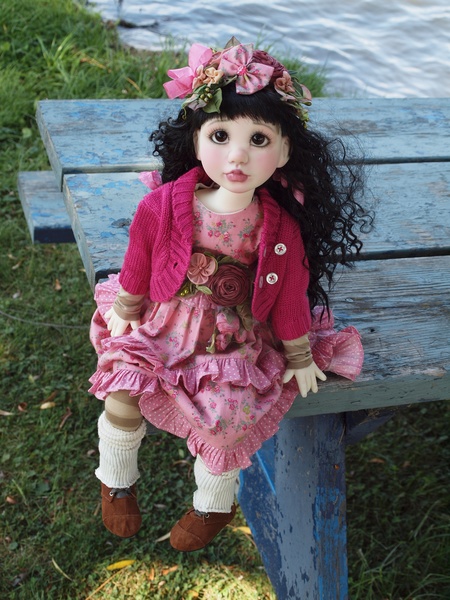 Arnold's Trinket Box Kids are open editions made of resin. Most are in the 19-inch range. "They have become so popular; they can be reordered," said Arnold, who ships her prototype sculpts to China, where the dolls are made. "I'm really happy with the quality they bring to doll artists," she said. "It is a long and costly process, but it's worth it."
Arnold also takes care to speak with each individual customer once they've ordered a doll, so she is able to customize it. "I do each doll individually for each customer," she said. Trinket Box Kids are sold in a basic package, which include a wig, a set of glass eyes, a jumper outfit, and a sleeping bag. The wait time to receive one of her dolls is about three months. Limited-edition handmade outfits can be ordered separately; all the fully posable doll bodies are compatible with American Girl and Maplelea clothing and accessories.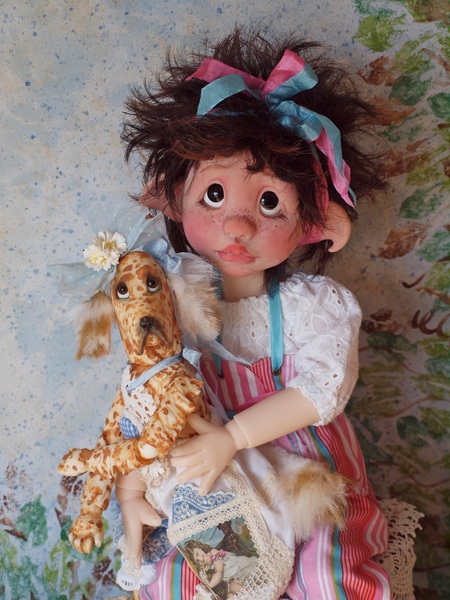 The Kids have their own personalities — some of little girls, others are elfin. Blair, with mournful eyes, is the fifth Trinket Box Kid, new for 2016. Arnold is also adding a new line for 2016 with a 23-inch body, designed to be a big sister to the kids. All her dolls' heads will fit either body.
"You can take the same doll and make it many different personalities, depending on the wig, the eye color, the outfit," Arnold said, and the photos on her website bear this out. Arnold hand paints all her dolls' faces. Some have freckles, dimples and quirkily sculpted mouths. Many different styles and colors of mohair wigs — "They look more realistic" — allow for many different personalities.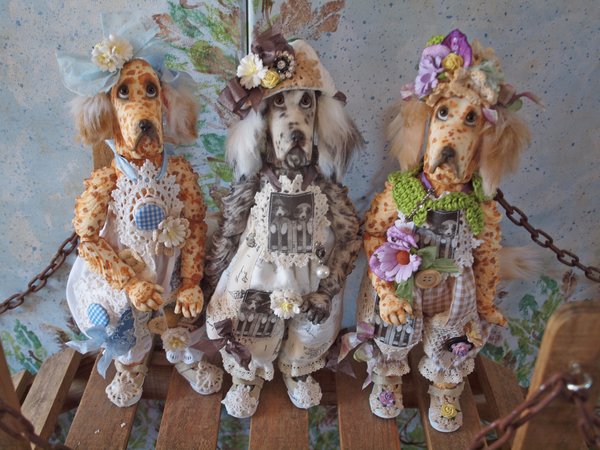 Arnold has come a long way from being just a collector. She's now thoroughly aware of how much work goes into creating a BJD. But she hasn't forgotten what will make collectors happy. "I've had a lot of really nice emails come in," she said. "The customers have so much fun with them. It's so nice to get those letters; it makes me feel like I'm on the right path and I'm doing the right thing."