By A. Glenn Mandeville
There was never any question in Ruth Handler's mind that little girls would want a Barbie doll to project their dreams for the future upon. But not only did hundreds of little girls want to have a Barbie doll as a friend — they wanted to know more about who she was, where she went to school, and of course, whether she had a boyfriend. After many meetings, Mattel decided to go with the flow and create a life for Barbie.
Naturally this included a boyfriend, and so in 1961 the perfect boyfriend doll, complete with a short crew cut, was issued for Barbie. From the start, both girls and many little boys liked having a friend. Barbie's boyfriend had to be a perfect teenage boy, so the role that Ken would play was that of "the boy next door," much like Dwayne Hickman in "The Many Loves of Dobie Gillis," a popular television show at the time.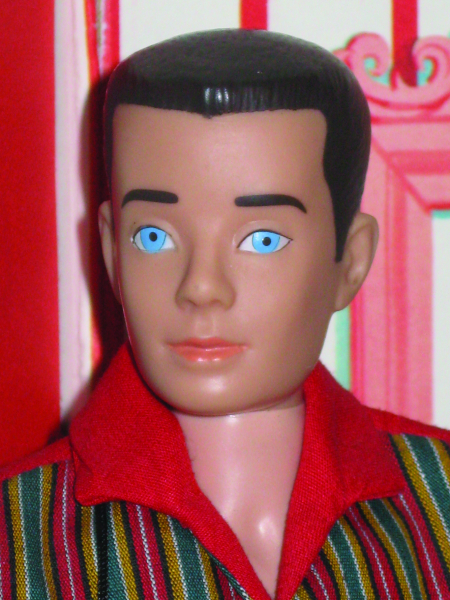 In the early 1990s, I was fortunate enough to attend the G.I. Joe convention in New York City. One of the speakers was Don Levine, one of the creative people behind G.I. Joe. Levine held an early Ken doll in one hand and said that Ken was the inspiration for G.I. Joe. Hasbro knew that many little boys were buying the Ken doll — the challenge was to market a doll to lure little boys to the "boys aisle" and decided its doll would have a military theme. G.I. Joe eventually became an action figure who, by the late 1960s, would become an adventurer on animal hunts and even an astronaut!
Through the years, Ken doll has evolved to keep current with the times. Always a staunch, silent escort for Barbie, Ken had friends, such as Allan Sherwood, the boyfriend of Barbie's best friend Midge Hadley. The world of Barbie and Ken and their friends became almost real to many children. Like Barbie, Ken would have many careers, with jobs that ranged from working at a soda fountain to a becoming a doctor. He attended college and even went mod in the late 1960s.
As the 1970s approached, Ken became a disco dancer and even a weightlifter. In the 1980s, he would have ultra-cool fashions like the men on the popular television show "Dynasty." As the 2000s arrived, Ken celebrated in style with many ethnic versions and even more occupations. But no matter how many times he's been reinvented, Barbie's boyfriend stays true to Mattel's slogan: He's a doll!
Dolls shown are from the collections of A. Glenn Mandeville and Richard Chapman
Photos and technical assistance by Richard Chapman