The setting is New York City in the early 1960s, and a whole new world has opened up to a bubbly Midwestern teenager fresh off the farm. Wide-eyed and dazzled by her new environ, Poppy Parker begins her life in the glamorous world of fashion as a newly discovered model. Under the sophisticated veneer, the svelte Poppy is at heart a naïve small-town darling navigating her way up Fifth Avenue and making a living smiling for the camera in the city that never sleeps.
Available at these fine retailers:
Arkansas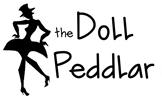 The Doll Peddlar
10 Office Park Dr.
Little Rock, AR
(501) 224-5792
dollpeddlar@sbcglobal.net
California
Joe Blitman's Fashion & Celebrity Dolls
5163 Franklin Avenue, Los Angeles, CA
(323) 953-6490
joeblitman@aol.com
Florida
Marl & B Inc.
10301 Braden Run
Bradenton, FL
(877) 227-2438
marlbe@aol.com
Marl & B Inc. is a collectible doll business that has been supplying collectors their favorite dolls for over 22 years. We specialize in vintage Barbie, Integrity Toys, Sybarites from Superflock, Tonner, Randall Craig & Dressmaker Details. We are "Simply The Best"!
Illinois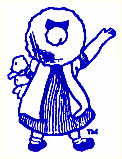 Gigi's Dolls & Sherry's Teddy Bears
6029 N. Northwest Highway
Chicago, IL
(773) 594-1540
gigisdolls@ameritech.net
New York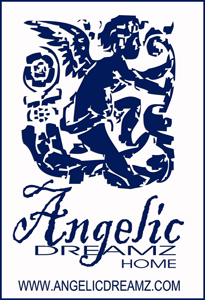 Angelic Dreamz
13 Niagara St.
Canandaigua, NY
(800) 860-9934
Sales@AngelicDreamz.com
A collectors paradise, featuring New York states largest collection of Fashion Dolls featuring Integrity Toys, Tonner Dolls, Madame Alexander and Barbie as well as Horsman, Ashton Drake, Superfrock, Goodreau, Joe Tai and many more, including store exclusives.
Washington

Bearzabout
15702 Main NE, Duvall, WA
(425) 844-9100 or
(800) 595-1050
bearzabout@msn.com
Ontario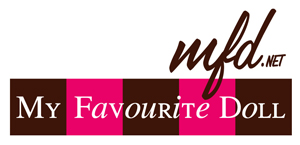 My Favourite Doll Inc.
4181 Sladeview Cr. Unit 33
Mississauga, Ontario, Canada
(905) 819-8326 or (888) 689-7777
info@mfd.net
MFD is a leader in Fashion Doll Collectibles! First rate customer service. Secure on-line ordering and incredible shipping (international). Toronto area showroom. MFD carries all Integrity & Jason Wu lines, Barbie, Tonner, Dressmaker Details, Rini and RC. Plus BJDs, KIO Fashions, wigs, eyes and accessories.
Quebec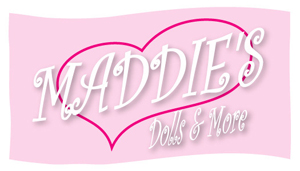 Maddies Dolls & More
P.O. Box 145, 49 Rue Ste. Anne
Ste Anne De Bellevue, Quebec, Canada
(877) 90-DOLLS
info@maddiesdolls.com
We specialize in Fashion Dolls by Jason Wu, Integrity Toys and Mattel. Customer service is our main priority and we have a Frequent Buyer Plan. A portion of all revenues goes to charity, including 3 foster children. We ship worldwide and speak English and French. Now celebrating our 10th year.
Japan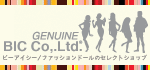 Barbie in Chiba: BIC Co. Ltd.
1-8 Kamei-Cho,Chuou-ku
Chiba-shi, Chiba, Japan
81 43 223 5751
Webpage in English Translation
bakuretu@galaxy.ocn.ne.jp