By A. Glenn Mandeville
Q: I just loved the television show "Julia" when it debuted in 1968 with the lovely Diahann Carroll. I found this doll at a show, and of course I bought it. I see from the tag that it is a reissue. What can you tell me about this wonderful doll?
A: The show "Julia" changed television history. Julia Baker, the main character played by Diahann Carroll, was a widowed nurse who lived in Los Angeles with her son, Corey. "Julia" was ground breaking as it showed a woman of color in a contemporary setting in a professional role instead of a maid or a nanny.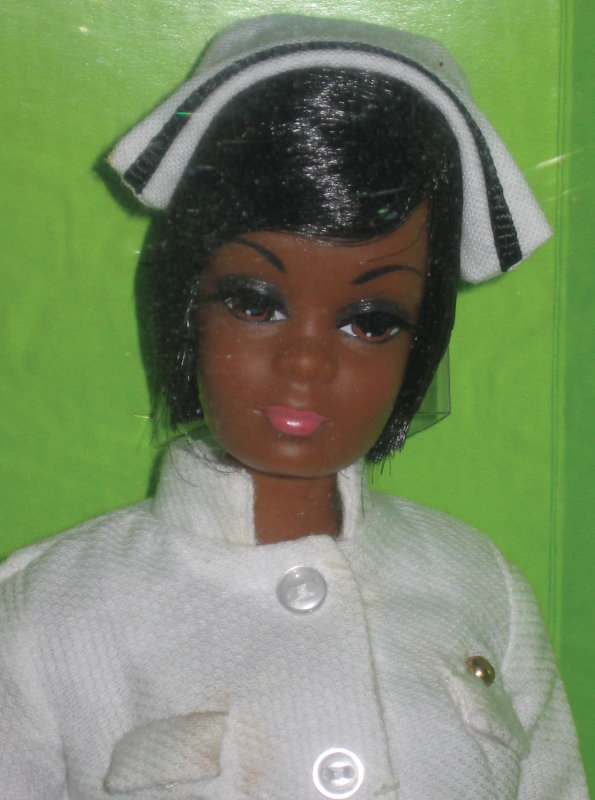 The show was popular enough to interest Mattel, which released a Barbie-size Julia doll in a one-piece uniform, and then the rare two-piece uniform. The original doll sells for several hundred dollars. For the 50th anniversary of Barbie, Mattel reissued Julia, which is what your doll is. Most of the dolls have lost the 50th seal.
This is a great reproduction. Prices are all over the place on this doll, as it has a limited appeal. Recent prices on eBay range from $85 to $150. Diahann Carroll was also on "Dynasty." The star passed away Oct. 4, 2019. She will be missed.
A. Glenn Mandeville is the author of numerous books on dolls and doll collecting and writes his Curious Collector column for each issue of DOLLS magazine. Send your queries about vintage and modern dolls, with photos, to Curious Collector.
Read the rest of Glenn's Curious Collector column in DOLLS January/February 2020 issue.
Subscribe now to get access to DOLLS online archive of past issues!