If you're going to be in Manhattan, and have a few thousand to spend, may I suggest an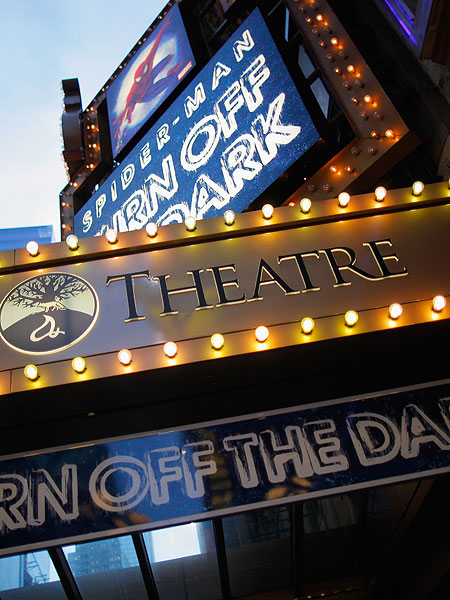 evening at "Spider-Man: Turn Off the Dark"? Okay, I'm kidding about the thousands (but just barely), but I do recommend this big, gigantic mess of a show for two reasons: 1) if you have children who are over the age of 8, it's akin to taking them to a circus of nonstop tumbling and 2) while you're sitting there surrounded by all the aerial stunts, you can do a lot of soul-searching. When I calculated how much I had spent on seats, dinner, parking, and bridge/tunnel costs, I figured it was the equivalent of maybe 40 Pink Box Barbies or two really well-made artist BJDs. Was it worth it? I'm going to blog it out.
During the last two wintry months, where New York has been assaulted every week with blizzards and ice storms, the Big Apple denizens are understandably a bit peeved and defeated. If we were all living in a comic book or graphic novel, we'd be ripe for a superhero to come and lead us out of the darkness. Enter: the enormous, technology-filled Broadway opus "Spider-Man."
Conceived by Julie Taymor, who has always been touted as something of a genius, and scored by Bono and The Edge (from U2), the play has been getting tons of press because it is riddled with high-tech special effects that constantly go wrong. Actors have been left dangling from the rafters; cables have snapped; stunt doubles have been injured. It's akin to flaming NASCAR accidents on the Great White Way.
I received discount vouchers for the show, and had money from Christmas, so I purchased tickets for my family to attend. The four of us headed over to the theater, with a quartet of different expectations. My son, who is 8, knows Spider-Man is not real, but he wishes he were. My daughter, who is 6, wants to be a superhero and can't understand why the character of Mary Jane is just an actress in the comics. Why can't she be Spider-Woman? Wouldn't that be more exciting?
My husband and I didn't have high hopes for the performance. After all, it's getting so much press because of how bad and harrowing it is. So, I knew I'd be spending most of my time watching my kids watch the show. I figured this would be a great way to celebrate the Chinese New Year (my kids are adopted from China) and also to honor my son's anniversary of joining our family (he came here two years ago). While the children seemed to be captivated as it was happening, their connection to anything is like a spider's thread. It is brilliant to behold, but it falls apart when jostled or prodded. As soon as we left the theater, it was as if the event had happened a year ago. It was over—time to move on to the next experience!
I imagine that total immersion into THE moment—watching, with mouth open and eyes wide,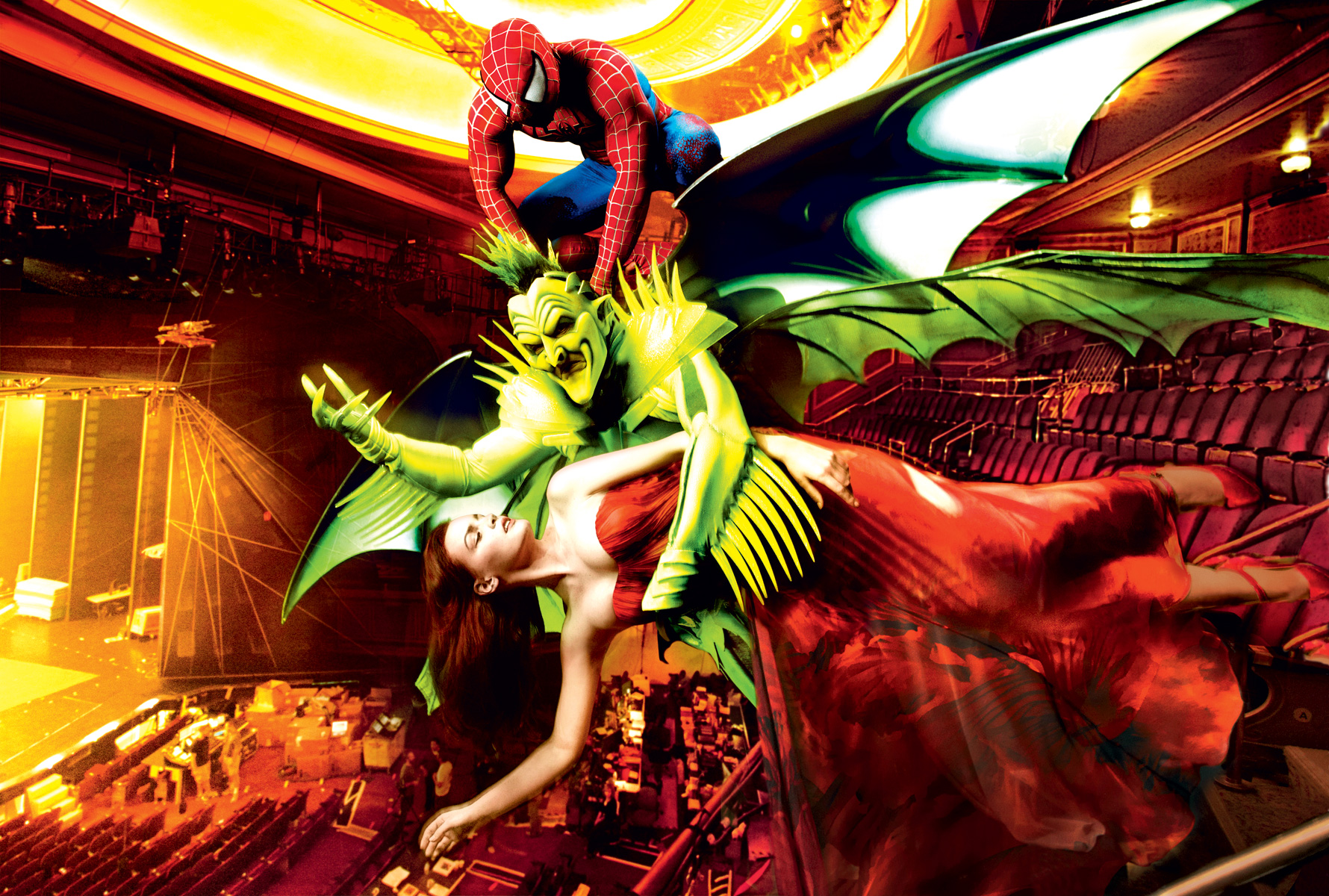 Peter Parker scale buildings and jump on top of Green Goblin's back—is the stuff that childhood is made of. While it was happening, my son's back was rigid, and he was leaning out of his seat. He was in a world of his own—just him and these comic-book legends sprung to life. The second it was over, he was back to bounding around, begging for his next adventure.
When we left the theater, we exited through the gift shop (funny how the architecture works that way, huh) and my daughter asked if there were any Spider-Man and Mary Jane dolls. There weren't, but there were loads of adult-sized hats, shirts, hoodies, and other licensed products.
In fact, 98 percent of the audience was adults; my two children and four other kids I could spot were the only juveniles present. So, I wonder why this extravaganza is being mounted to impress adults—who will NEVER be captivated by this pageant—and is ignoring the children who are willing to embrace Peter Parker like a 21st-century Peter Pan.
I wanted to write a letter to Ms. Taymor and tell her to have Mary Jane come out during the show and implore the audience to clap really loud if we believe in Spider-Man. While he's hanging from the theater's ceiling, and his fate seems in jeopardy, she could rally us to applaud to make sure we want him to remain safe and victorious. Instead, the show is filled with Greek choruses mumbling incantations as they prattle on about mythology and atavistic tendencies (I kid you not).
The gift shop sums up the missing element of this Broadway behemoth: it's striving to be hip and cutting-edge, adult and iconoclastic. It's not. It's Cirque du Soleil on steroids. "Spider-Man" should develop a sense of humor, locate its inner goofiness and sophomoric nature. It should embrace the inner child who resides within its web. Forget about the "fan boys"—full-grown men who are still excited about comics, video games and other "nerd"-style stuff—it should be connecting with real boys and real girls. It is like "Peter Pan," but it is ignoring its own rank of lost boys.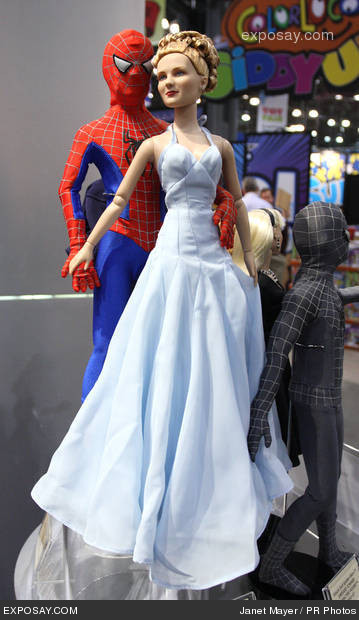 Producers of "Spider-Man," stock your gift shop with Spider-Man dolls. Get in touch with Alexander, they're doing fantastic Addams Family dolls based on the new Broadway musical. Give a call to Robert Tonner—he's a superhero fan himself. He'd be meticulous and magical with his renderings. Maybe Mattel or Jakks? They both can sculpt the heck out of a famous person's likeness. Stop trying to be a meditation on the role of heroism in the epoch of human civilization, and just concentrate on being a big, bold, colorful comic panel sprung to life. Less talking, more soaring!
As a doll collector, and one who has sometimes overspent and regretted it, I can say that's how I felt about this night out. I justified it by saying, "It wasn't my money, it was a gift." And that was true, but I would rather have bought my son a really cool Spider-Man doll by Tonner and let him keep it in his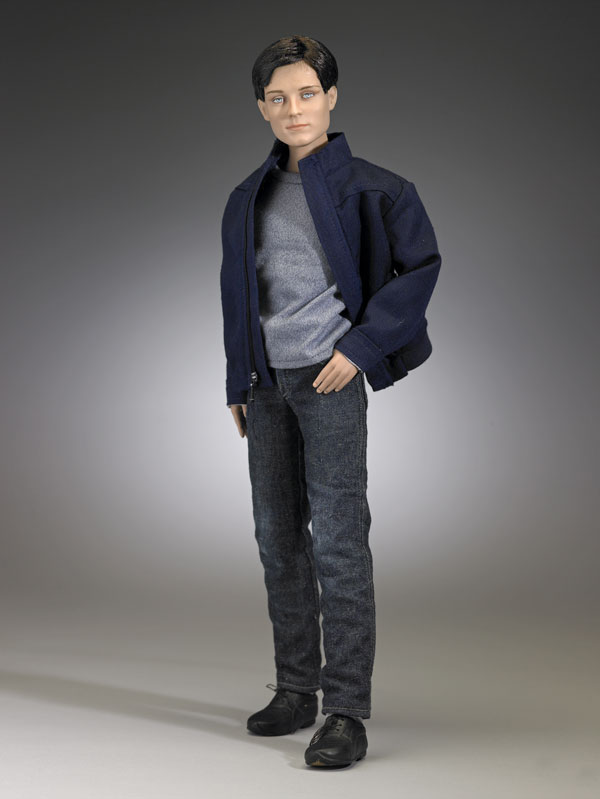 bedroom. There, it could proudly stand on his shelf and be held on reserve to battle his Transformer robots and save the day for Barbie and Hannah Montana. (Those are the dolls that litter our children's bedroom floors.)
How much was the night out at "Spider-Man" worth? Certainly not 40 Pink Box Barbies. Maybe 20 of them, instead? But even that sounds too hefty as I type. Perhaps 10? Perhaps none.
When it's all said and done, the struggles between good and evil that Tommy mounts in his imagination will always stay with him. The games that he plays with his action figures versus his Lego trolls will be what he remembers a year from now, and perhaps a decade from now. That interaction between a child and his toys is priceless. A night at the theater with your children, at Broadway prices? Hmm, I still have to formulate the right calculation. Let's just say, I won't be making that trek again, anytime soon. If I want to give my children an evening of spellbinding imagination, I'll let them stay up for an extra hour and play to their heart's content. I think I'd like to watch that, too!