This has been an interesting week—seven days filled with dolls that promise to be made in the image of often-overlooked children, while a pair of children came to the foreground and demanded to be seen, heard, adored and looked at, via YouTube, of course.
After an online campaign, which had launched on Facebook, brought a massive amount of signatures to Mattel's attention, the California-based toy company conceded to the group's requests. A "bald Barbie" will be manufactured and distributed to children's hospitals and alopecia foundations to be given as comforting playthings and as reminders to children with cancer and other health issues that they are not alone.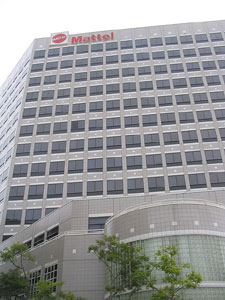 The doll will come with accessories that reflect the challenges and routines that young girls afflicted with hair loss encounter and deal with on a daily basis. Not sold in stores, the "bald Barbie" is Mattel's way of recognizing the special children who dwell among us. It's also a very charitable and publicity-friendly way of acknowledging the power of people who come together to post and be heard. It puts a new spin on the notion of lobbying: a group that has a cohesive message and a well-strung plan can have their demands met without ever venturing into a company's lobby. It is virtual democracy at its best!
The creation of this new doll, which is being billed as one of Barbie's friends, has gotten its fair share of laudatory postings, but it also has garnered some snarky, snide asides. ("What next—an HIV Barbie with blotches and weight loss?" "Are you going to make a diabetic Barbie with insulin and needles?" "Children don't need to think about death and illness. Why is Mattel doing this? What's in it for them?")
I suppose Mattel has taken the high road—realized that a groundswell of popular opinion was brewing against them, and knew that manufacturing the doll to sell would smack of being a "death merchant." By making the dolls, and gifting them to children with illnesses or treatments that cause hair loss, the company is doing something that is kind, considerate, and caring. Take that, pessimists and cynics.
The Facebook campaign is a success story—showing that the Internet is not a playground solely constructed for pedophiles, identity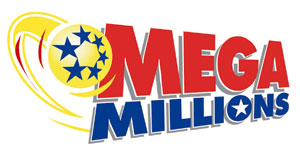 thieves, swindlers, and Nigerian princes who need a loan of $10,000 to free up the treasury of their nation, and they'll reward you tenfold for your troubles at a later date. (I REALLY don't know how people fall for that African royalty debt scam, but then again, I do fall for the Mega Millions and/or Power Ball every two weeks or so!)
Though it would be nice to conclude this blog with a happily-ever-after nod to cyber crowds spreading happiness and good cheer, that would exclude the OTHER big story of the past week: the unique living dolls who might be giving doll collecting a black eye (or, to be more accurate, a pair of glossy, glassy anime eyes).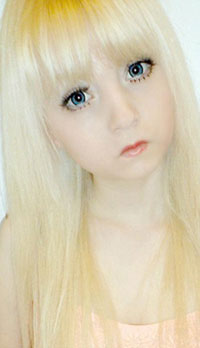 The Internet was buzzing with the exploits of two young girls who purport to be such fans of Japanese anime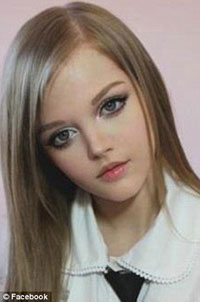 and BJDs that they have turned themselves into "living dolls." The girls—one, a peroxide blonde, is known as "Venus Angelic," and the other, a light brunette, is "Kota Koti"—are said to be between 15 and 18 years old. Venus resides in England: Kota is said to be a "West Coast of America" denizen. So, these two girls, who reside an ocean apart, have both gained notoriety by posting photos and videos of themselves as they transform into very convincing BJDs.
Both girls collect the dolls, are fans of Japanese pop culture, and seized upon a way to gain their 15 minutes of fame. Social media critics are bemoaning how these girls embody the decline of Western civilization; they condemn their actions as "fetishizing young girls into adult sex objects." The girls have been taken to task for being creepy and kooky, mysterious and spooky, altogether ooky—feel free to hum "The Addams Family" theme song here.
Reading about them and viewing snippets of Venus's interview on YouTube, I have to say . . . I partially agree. This does seem like a bizarre way to grab some infamy and get tongues wagging and fingers clicking on keyboards. But the still photos of the girls' efforts are another story.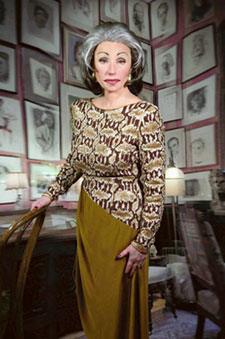 When a collector studies these photos where the girls are transformed into these dolls from wigs to tights to pointed toes, a person can't help but be impressed. There's a world-famous photographer, Cindy Sherman, who has gained colossal standing in the art world (I guess, I should capitalize it as Art World, because everyone adores her, and she's such a big deal in this high-faluting realm). She has won awards, has had gallery and museum exhibitions, and is the subject of scores of books and reviews because she dresses up and takes photos of herself.
I've seen Sherman's different exhibitions in Chicago, in New York City, and in Paris. She is revered. Through costuming herself, applying specific wig choices, makeup palettes, background selections, and set décor, she is a chameleon who can make herself a scared runaway in one photo, a dangerous femme fatale in another, a Donna Reed-inspired happy homemaker or an Xaviera Hollander happy hooker. It is remarkable how Sherman knows that certain appearances trigger immediate responses. We're not supposed to be guided by stereotypes or gender biases, but in our subconscious we all are. (Look at her metamorphosis into a grande dame, surrounded by photos of past achievements hung on her well-appointed wall, and what vibe do you pick up from it?)
Well, if Cindy Sherman can become a prizewinning photographer, social critic, and recognized genius, what about Venus and Kota? True, the fact that two teenage girls are spending their carefree, precious years doing this is bizarre and unusual. But I'm sure those same adjectives have been applied to Sherman's work as well when it first started to garner attention.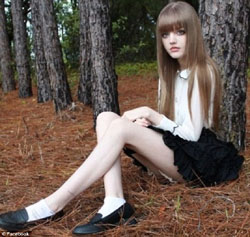 So, are Venus Palermo (real name) and Dakota Rose (claims to be real name) for real? Are they two teens who are smitten with BJDs,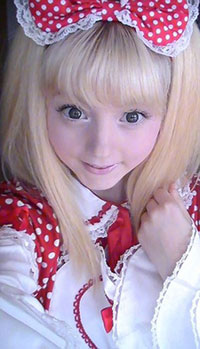 had time on their hands, know the ins and outs of posting to YouTube and Facebook, and decided to show off their harmless hobbies?
Or are they both jaded jockeys for fame? They saw a chance to become Internet sensations by doing something unusual and controversial, and they went for it. How much of their schtick to look like three-dimensional stick figures is true, and how much is being done for the cameras?
Having worked in the doll industry for more than 15 years, I've seen it all, but haven't done it all. I've never made myself up to look like my favorite fashion doll or action figure, but I can see how that would be a compelling thing to try. (Note to self: Must purchase a camera tripod and a corset.)
It's interesting that in the same week, we've learned of a world-famous toy giant that is making news by making dolls that are not typical of a girl's plaything: dolls that are without hair, suggesting lives lived with physical difficulties but remaining symbols of hope. And we also learned of two girls who don wigs and pale foundation powder and pose as inanimate objects while critics ascribe all kinds of motives to them. "Bald Barbie" and "ball-jointed living dolls" have both popped up on our radar screen during the same news cycle. One is an unabashed feel-good story—which still managed to attract detractors; the other is more nebulous and murky and eccentric and fascinating. By disguising their humanity, these two teens have got legions of people watching and commenting.
STILL, the uninformed wonder what is doll collecting all about? It's about life, in all its shapes, sizes, and stages.