Photo courtesy of Mattel
Last year, Mattel honored a group of six females — five women and one little girl — with doll doppelgangers that were termed "Sheroes." Created to be auctioned off for a charity of each person's selection, the dolls were unveiled in New York City during Variety magazine's annual luncheon to honor powerful women in the media and in the arts.
The "ladies who lunched" and their doll likenesses were (from left to right): singer and lifestyle guru Trisha Yearwood, pint-size child fashion designer Sydney Keiser, TV actress and singer Emmy Rossum, film director Ava DuVernay, Broadway star Kristin Chenoweth, and fashion taste-maker Eva Chen.
What's interesting about this mix of eclectic women is that there is nary a doll collector or doll designer among the lot. Mattel is frequently celebrating real-life women of achievement (Cher and J-Lo, Debbie Harry and Joan Jett, Cyndi Lauper and Marilyn Monroe, to name a few), but they have not paid tribute to the legions of ladies who have helped to establish the world of doll artistry and collecting. Always remember, folks, that Barbie and all the other Mattel products were the brainchildren of married couple Ruth and Elliot Handler. The husband and wife were equal partners and equally adept at dreaming up fodder for children's consumption.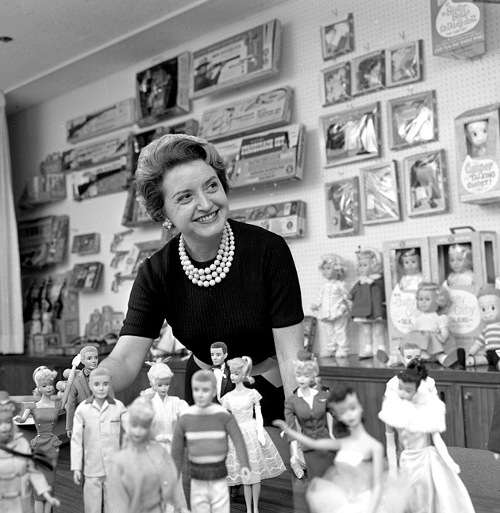 Photo courtesy of Mattel
It would be heartwarming if for every 100,000 Barbies that are manufactured, a doll that resembles Ruth Handler could be created for a charitable auction (Ruth was a major crusader for breast cancer research) or just for sale to a grateful public. Ruth came up with the idea of Barbie while on a European trip with her family. She borrowed the proportions of a German "gag doll," a raunchy gift for men at bachelor parties, and made it palatable for the children's toy market. Somehow, the Handlers were able to successfully handle that conversion of a chesty "sex toy" into a toy-chest-acceptable figure. If that is not worthy of "Shero" status, I don't know what is! Her chutzpah swung open the whole world of fashion dolls and adult-looking playthings.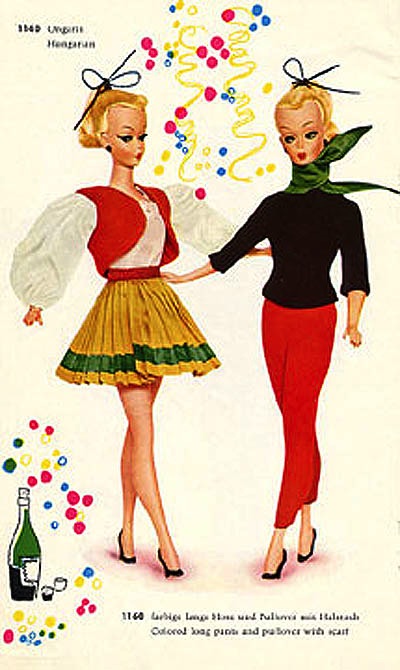 Photo courtesy of Bild Lilli Archives
In honor of all the "Sheroes" who defied the odds and turned their pastimes into professions, here is a look at four other doll impresarios who let their imaginations and their business instincts run wild! (And, most important of all, these businesswomen were rewarded with creations made in their images.)
Margarete Steiff
Confined to a wheelchair, Steiff could have lived a life of quiet desperation. Instead, the enterprising woman turned her hobby into a world-famous company, which is still going strong more than 135 years later. In 1880, at the age of 33, Steiff incorporated her sewing of stuffed animals into a business. Her elephants, which were the first animals that she gained notoriety for making, soon spun off into other critters and creatures.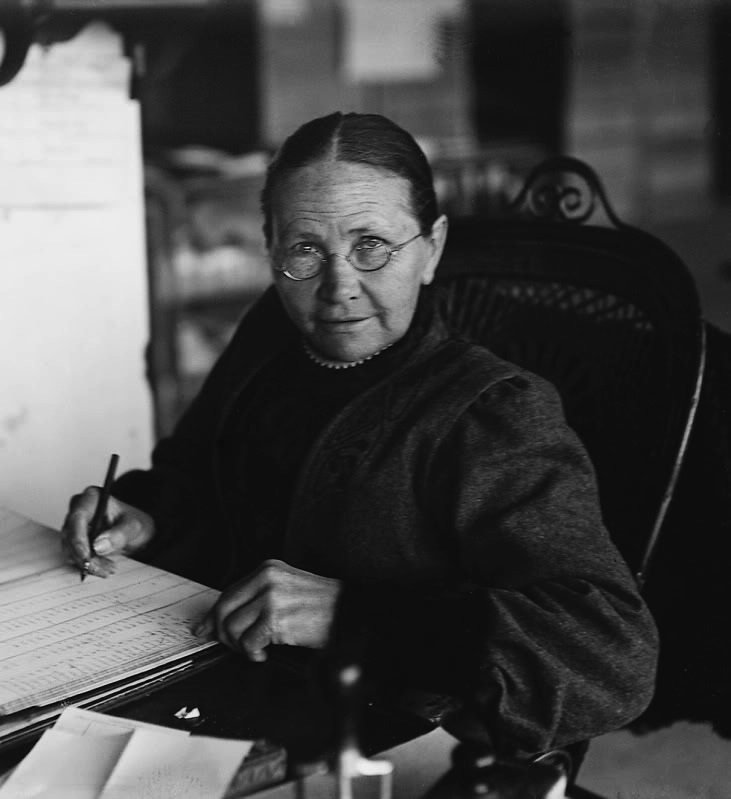 Photo courtesy of Steiff
Margarete branched out into doll making as well. Sometimes she blended the notion of animals and humans, conjuring up characters that were hybrids of people and woodland residents. Steiff has become synonymous with excellence in craftsmanship, and it all began because of a woman who did not allow her childhood polio to define her. She reinvented herself and elevated the making of toys into an art form. She was honored for her ingenuity and indefatigable work ethic with numerous awards, and a bear that bears her likeness!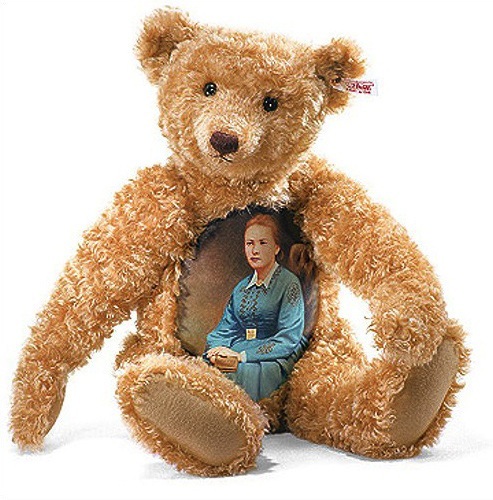 Photo courtesy of Steiff
Elena Scavini (Madame Lenci)
Some doll historians say that Elena Scavini began selling her dolls as a way to pass the time and generate an income until her husband was done fighting in World War I. Others say that given reason was simply a clever ploy to make her plight and her wares appear both more patriotic and relatable to the average citizen. Whatever the true motivation, Scavini was a genius when it came to fashioning her pressed-felt dolls.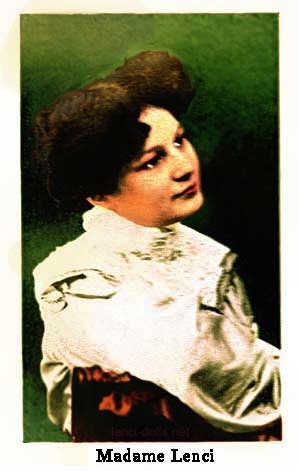 Photo courtesy of Lenci Dolls
Elena, whose nickname was Lenci, registered her company in 1918 in Turin, Italy. She set herself up as the purveyor of trademarked creations. By 1919, Lenci was incorporated as a full-fledged business. The company's motto was "Ludus Est Nobis Constanter Industria," which translates as "Play Is Our Constant Work." Lenci is known for its meticulous craftsmanship, and Scavini made sure that the costs of her dolls reflected this. She did not price her handiwork for the mass market; she wanted her dolls to be products that people aspired to own. Her boudoir dolls were world-famous, and Marlene Dietrich and Josephine Baker were among the "Sheroes" who collected Lenci dolls. (Interestingly, Elena made dolls that resembled those two celebrated performers, as well as dolls that looked like heartthrob Rudolph Valentino.)

Photo courtesy of Lenci Archives
Kathe Kruse
Juggling a career and a family may seem like a modern dilemma, but Kathe Kruse knew that daily struggle firsthand. Born in 1883 in Breslau, Germany, Kathe did not want to grow up to be a stay-at-home mom. By the time she was 17, she hit the road and headed to Berlin. She found work as an actress and was gaining fame and notoriety, performing under the stage name of Hedda Somin. Little did she realize, but her plans would be capsized when she fell head-over-heels in love with a much older gentleman, Max Kruse.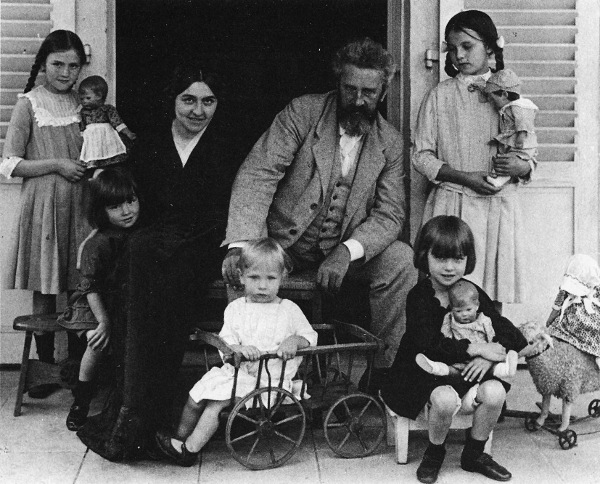 Photo courtesy of Kathe Kruse Company
A renowned artist and sculptor, Max swept Kathe off her feet. Kathe had been the love child of her own parents, who did not wed after her birth. She was a "free thinker" for her time, and never envisioned herself as a married woman. During their happy days together, Kathe and Max did eventually wed, and they parented eight children together. Throughout their marriage, Kathe Kruse did the seemingly impossible. She provided a happy, stable, and creative home life balanced with the demands of running a full-scale doll-manufacturing company. In 2013, her memory was honored with a highly collectible doll called "Katchen."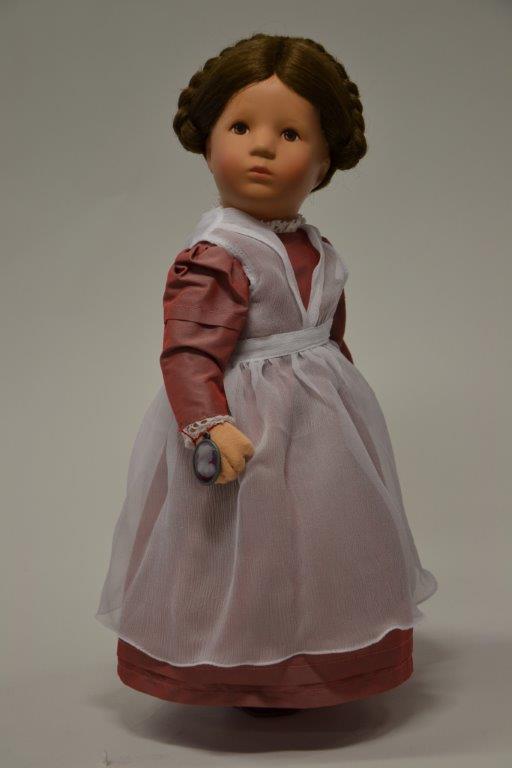 Photo courtesy of Kathe Kruse Company
Madame Alexander
Madame Alexander Dolls was founded by the inimitable, flamboyant Madame Alexander. Born in 1895, Beatrice Alexander knew how to market her products, but more importantly, she knew how to promote herself. She was never a shy wallflower. Rather, she was a driven and ambitious visionary.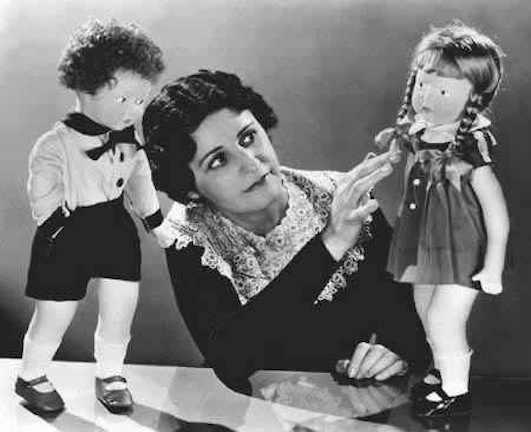 Photo courtesy of Alexander Doll Company
The American company, which she founded, did fashion a doll of their patron. It was quite fitting that they did, since doll making coursed through her veins. Young Beatrice's hero was her stepfather, who ran an emporium that sold porcelain dolls. Alexander's doll version memorialized her as a snappily dressed, sophisticated entrepreneur who was proudly embracing her fame and her fortune, which lay in children's playthings.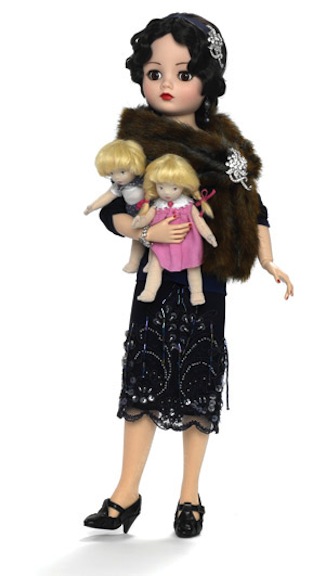 Photo courtesy of Alexander Doll Company
The "madame" (Alexander honestly had no trace of royalty in her lineage) is not the only woman who looked at leisuretime and realized there was gold to be mined in that realm. Incorporating her business in the Roaring Twenties, she wasn't the first; she isn't the last. She is, however, among the very best.