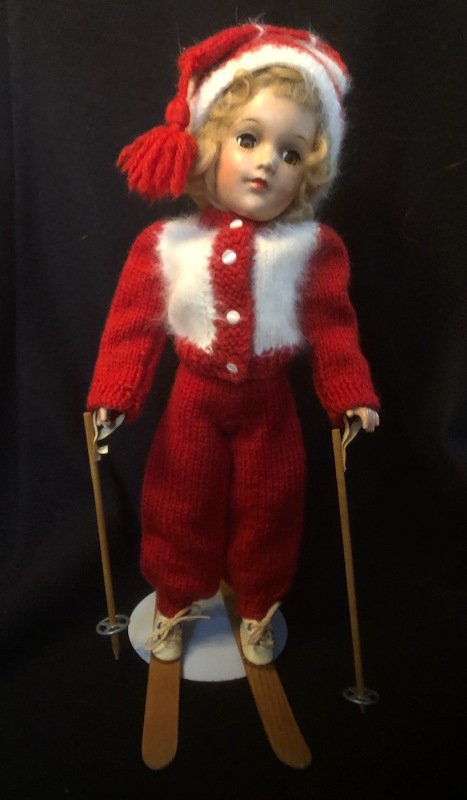 By A. Glenn Mandeville
Q: I recently bought a box lot of dolls at an estate sale and among them was this just fabulous composition doll in near-mint condition with knitted all-original outfit and wooden skis and ski poles. She is 14 inches tall, all composition with sleep eyes and a mohair wig. She is marked "Mary Hoyer" on her back. Can you tell me more about this doll and perhaps a value?
A: The Mary Hoyer composition dolls with sleep eyes, such as yours, are a real treasure to many collectors. Made in the late 1930s, the sculpt is attributed to well-known doll designer Bernard Lipfert. Mary Hoyer was best known as a designer of crocheted and knit fashions. Many of her patterns were available, plus the dolls were sold dressed and with accessories such as your doll has. Also available in the 14-inch size were boy dolls with fur wigs.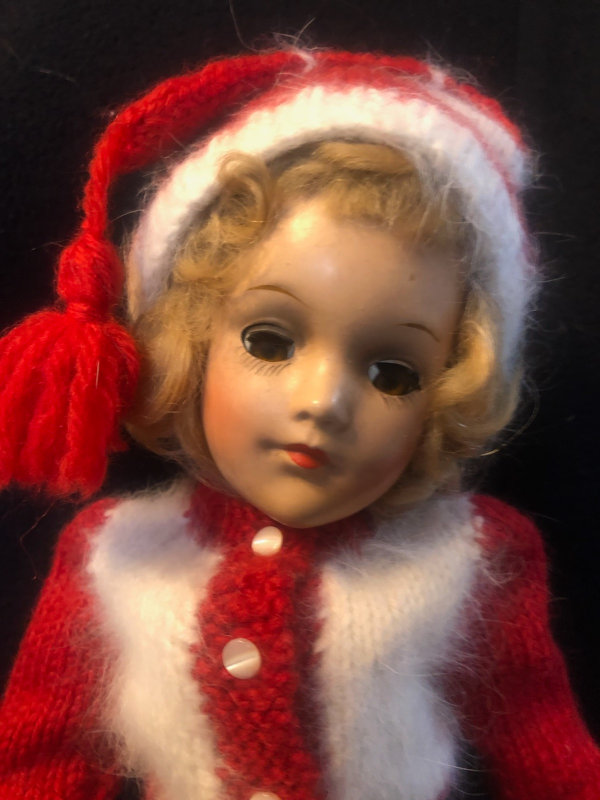 According to the Mary Hoyer Doll Company records, 6,500 composition dolls were manufactured through 1946, after which the dolls were made using hard plastic. The company went on to have a retail store in Reading, Pennsylvania, as well as a shop on the boardwalk in Ocean City, New Jersey. Today, the family-run company is based in Lancaster, Pennsylvania, with its newest doll designs produced by Hoyer's great-granddaughter Jodie (maryhoyerdoll.com).
In researching a value for your doll with the wooden ski accessories, I found a recent example which sold for $95 and another that sold for $150. This style could possibly bring more, depending on when and where it was offered for sale. It's becoming increasingly difficult to find composition dolls in such good condition, and your doll is indeed a treasure.
A. Glenn Mandeville is the author of numerous books on dolls and doll collecting and writes his Curious Collector column for each issue of DOLLS magazine. Send your queries about vintage and modern dolls, with photos, to Curious Collector.
Subscribe now to get access to DOLLS online archive of past issues!