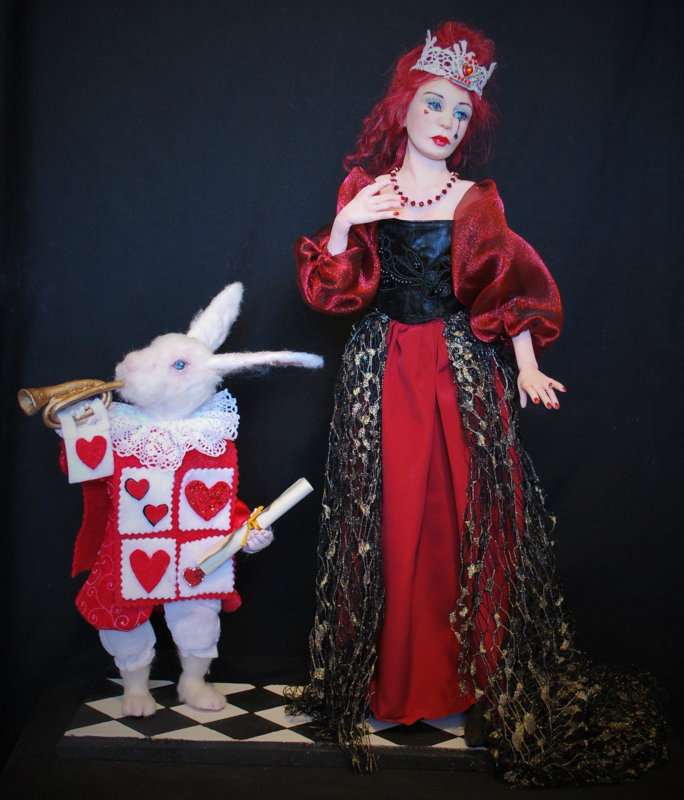 By Stephanie Finnegan
A catastrophic illness — one that kept her in a medical facility on a respirator for four months — changed Esther Manso's life and career path in 2010. At the time, she was married, raising a large family, and had been working as a comptroller for a large Miami car dealership — a job she described as rewarding but stressful. Her 30-year career came to an end with her illness.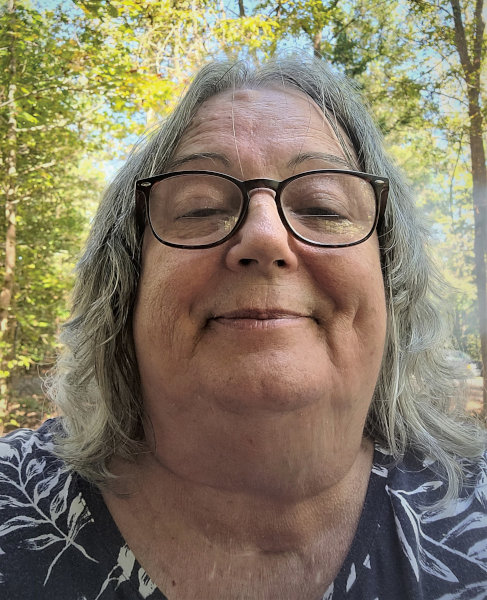 "It is hard to believe that because of that, I am now able to enjoy my later years in complete happiness and bliss, doing what I was meant to do and what I love the most," Manso said. "When I became disabled, I taught myself how to sew and make cloth dolls, until I found polymer clay and fell in love. I love how the clay allows me to express myself easier."
Rebirth and renewal are part of Manso's cultural DNA. Born in Cuba, she and her family arrived in the United States in 1962 when she was a child. Her relations were all photographers, and their creativity and bravery in relocating to a new country and a new way of life were inspirational to her.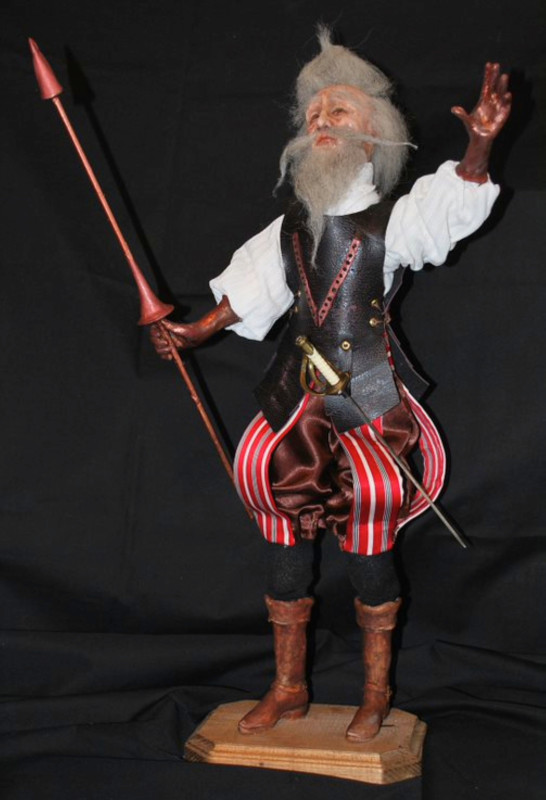 "My mother would retouch the negatives of photos from events for a large newspaper in Havana. I remember she would use this huge light box and special pencils to enhance people's looks, much like Photoshop today. She was a true artist!" Manso said.
From an early age, Manso exhibited a desire to express herself via her hands and her mind. In her childhood, she gravitated to paper dolls — fragile, ephemeral playthings that allowed her to swap their looks and their fashions. She also enjoyed painting. "I am a self-taught artist," she said. "I started oil painting at a young age and continued throughout my life, when I could find the moments."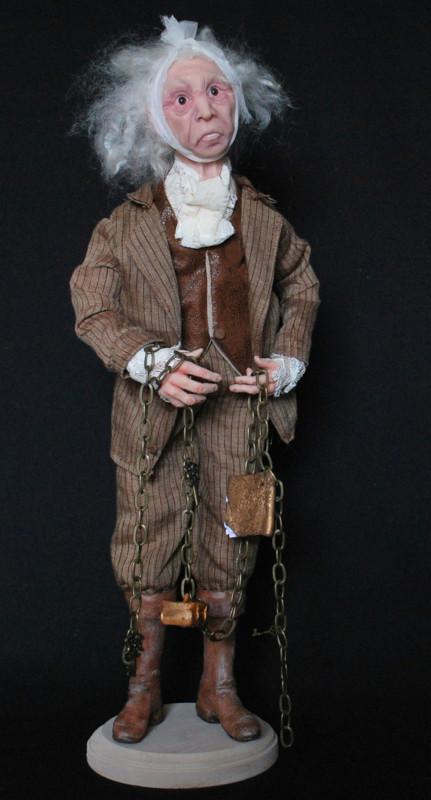 Now, 11 years into Manso's blossoming career as a doll artist, she's filled with gratitude. "After my illness, and with so much time on my hands, feeling like a stranger in this new world of peace and quiet, these dolls became very personal to me. They helped me heal. Every day I sculpt, I become a much better version of myself. Dollmaking has taught me patience and focus."
Peace and quiet are now hallmarks of her day-to-day routine. She no longer resides in hectic, bustling Miami. "I live in Central Florida, just outside of Lake Wales. It is a very quiet area. After living and working in Miami most of my life, I found I needed the quiet and peacefulness of a rural town."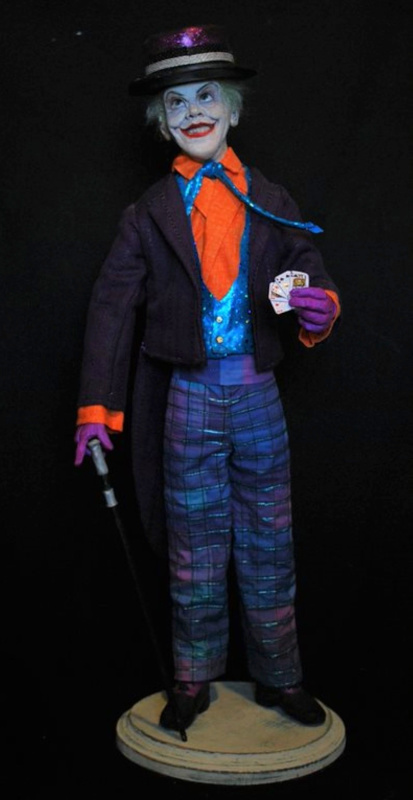 The calmer lifestyle has freed up Manso's imagination and her internal muse. "When I begin sculpting, I only have a vague idea of where I want to go. During the process, my dolls take over with their own stories and experiences they want to tell. I just help them to become what they want to be. There is also a certain sadness deep inside me, and even though I am the happiest I have ever been, still little bits and pieces of those emotions come through in my art," Manso said.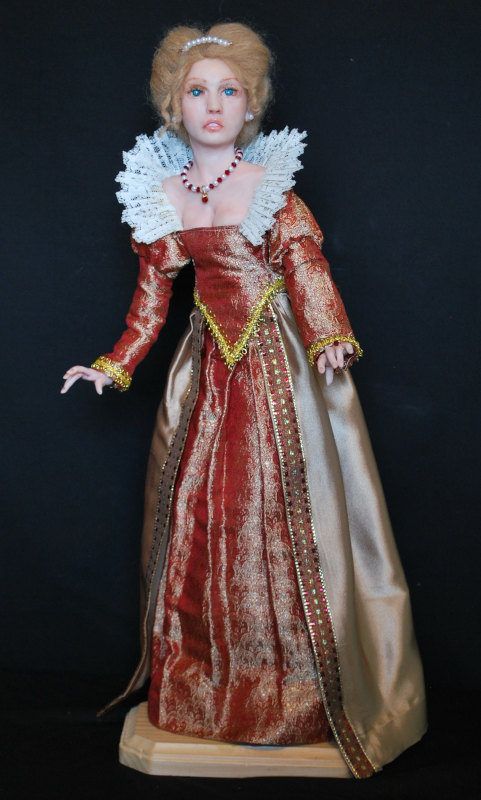 Historical characters, literary leading men, beautiful queens of yore, and larger-than-life heroes and villains influence her when she begins to sculpt. Her inspiration is deeply embedded in what she loves to watch and read. "People inspire me, characters, deep emotions. I am inspired by people that speak without saying a word. One of the first characters I made was Don Quixote. This doll is my muse; it represents everything I am. Don Quixote, just like me, sometimes was unable to separate reality from fiction. He helps me deal."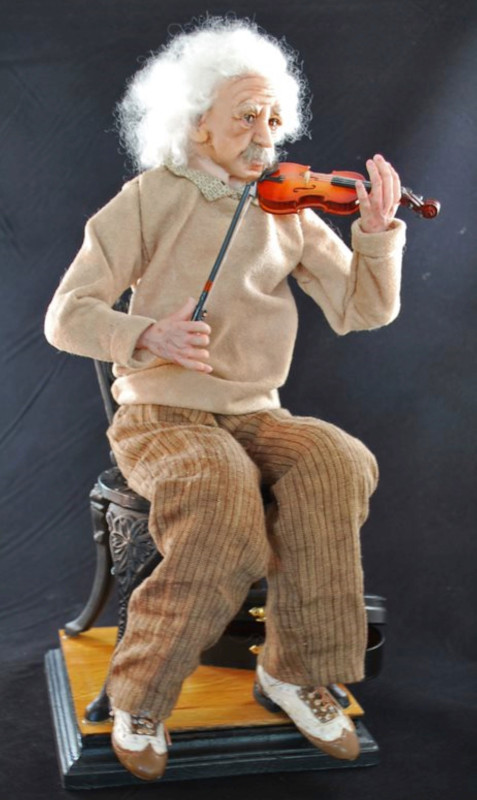 Having faced setbacks and overcome huge odds, Manso does have a lot in common with the figures she likes to coax into life. She enjoys releasing her sprawling cast of over-the-top, colorful personalities into the world. "I am a storyteller. My creations are dramatic and emotional. I think I sculpt different characters going through some type of life experience which they secretly share with me," Manso said.
The artist is energized by the blank slate that a new calendar year represents. "New Year is my favorite holiday because it brings new chances and opportunities to start fresh. At this time, I start planning for the next characters I will sculpt to enter in the Dolls Awards of Excellence program, which always serves to inspire me to be the best artist I can be. I also love entering the Professional Doll Makers Art Guild (PDMAG) Gold Awards and the International Art Doll Registry (IADR). It's an exciting time. I usually only sculpt three or four dolls a year, and it's always during that time. My new future creations have yet to tell me what they want to be."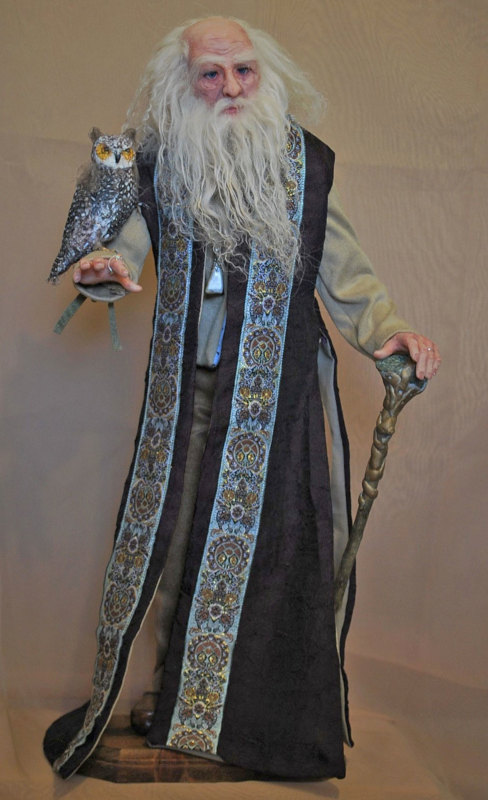 Manso's family respects and supports her doll artistry with their time, critiques, and blessings. "My husband, Eddy, helps me with the armatures and designs. I have five wonderful children, all grown up, who along with the many grandkids, share their constructive criticism and love for my dolls. My oldest daughter, one of my biggest fans, lost her life to breast cancer," Manso said.
Navigating a lifetime that has had its share of sorrows and triumphs, Manso does not shy away from tales that are sometimes tragic. She adores epic sagas that showcase the best of humanity often at odds with the worst. Offered the chance to live in one of the fantasy settings she brings to life with her dolls, Manso said, "I would reside in the King Arthur era, with Merlin and its medieval history and romances. I would be Guinevere, of course, but I would be sad because my impossible true love would be the First Knight — like in the movies.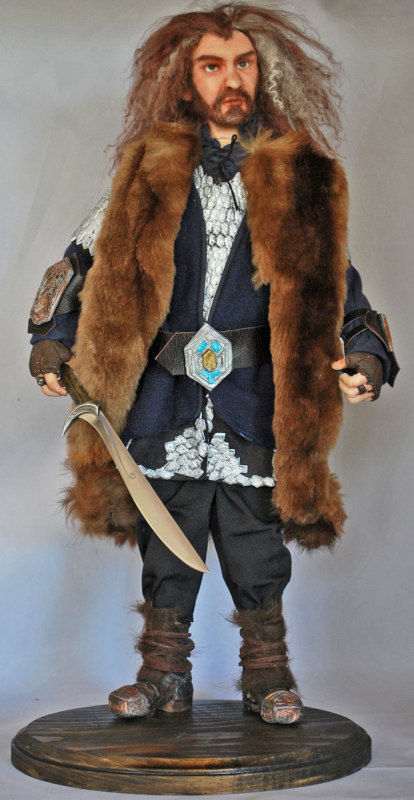 "The tag line of my company is 'My Soul at Play.' Being limited in my physical mobility, I feel my soul gets to play while I make my dolls. My collectors are drawn to their stories and their unspoken words. They make me strong."
Esther Manso
esthermanso.com
facebook.com/mysoulatplay
Instagram: Mansofigurativeart