Growing up on the Dalmatian Coast on the Adriatic Sea, Croatian-born Nadaleena Mirat Brettmann always felt a compulsion to create. "I started drawing Rembrandt-style at the tender age of 5," she said. "My family members were always supportive of my art."
She knew that art would always be a pivotal part of her life, and she taught herself how to excel at different techniques and media. In 2013, she became a professional artist and her abstract work gained attention and adulation. "I have had many exhibitions and awards behind my belt for my large abstract work. I am self-taught, but I am constantly expanding my thirst for knowledge with continued education courses, especially in my doll creations," the artist said.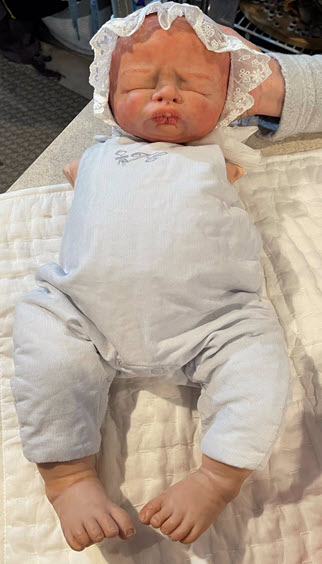 Around 2017, Brettmann gravitated to the doll world as a way for the artist to embrace her visions and her growing family. "My daughter, Branka, is 5 years old. She loves painting dolls with her mama, and she loves to play with clay. My son, Brody, is 10 years old, and at the age of 3, he was featured in Luxe magazine for his abstract work," Brettmann said.
Her children have inherited her keen appreciation for working with their hands and their imaginations. It is only fitting that her offspring have influenced her current work in progress. "I plan on releasing a couple of new sculpts in 2022 of my daughter and son. My son and daughter are big inspirations to me," Brettmann said. "They are my world! They are my sweetest gift from God.
"I am blessed to have some of the most amazing sculptors and artists as my friends. They have become like family to me," Brettmann said. The artist, who currently lives on a ranch in Parker, Colorado, counts Bonnie Sieben among her closest friends and collaborators. "The nicest compliment I have ever received about my work is that I have angelic hands! That collector purchased my first prototype of my daughter, Branka, sculpted by Bonnie. She just ordered a custom from me of Beau as well. I love my collectors and they have been loyal to me and to my work.
"I create and paint silicone babies. That is what I do. I love newborn babies, and I will continue to work in that direction. I will keep improving and expanding my dolls in that medium.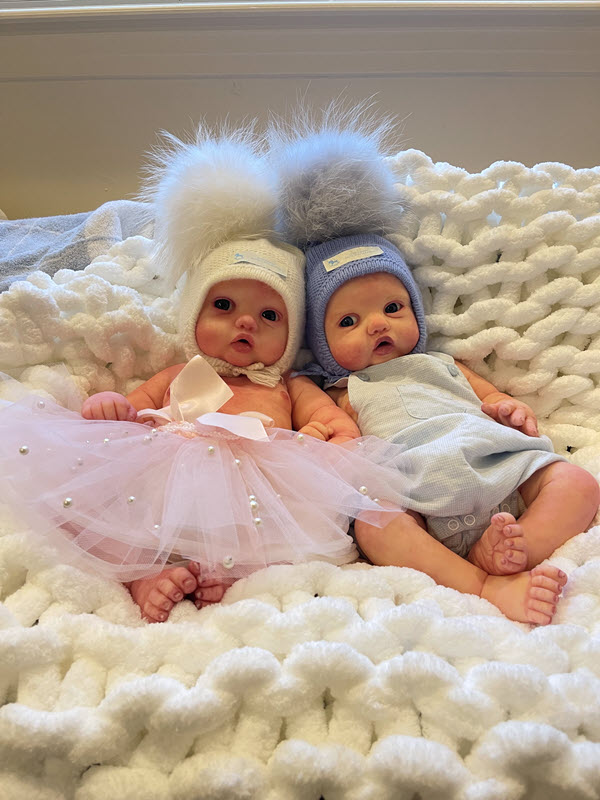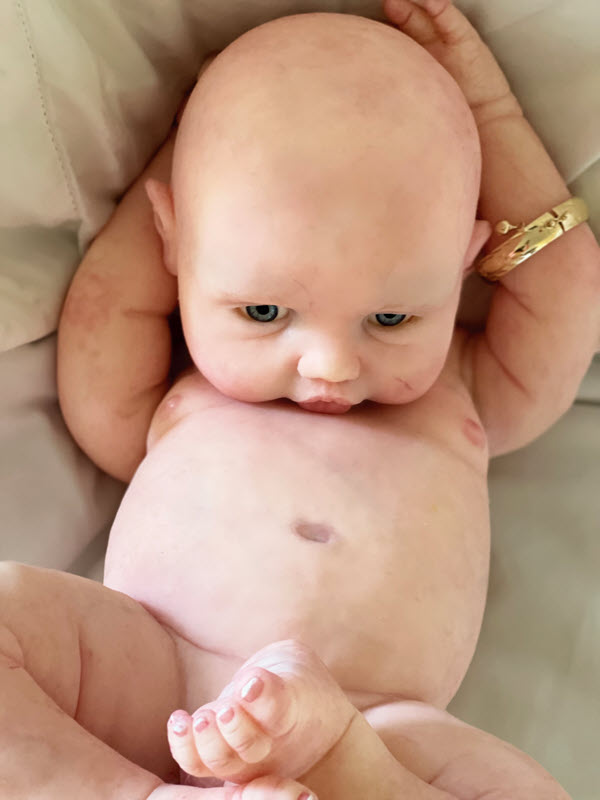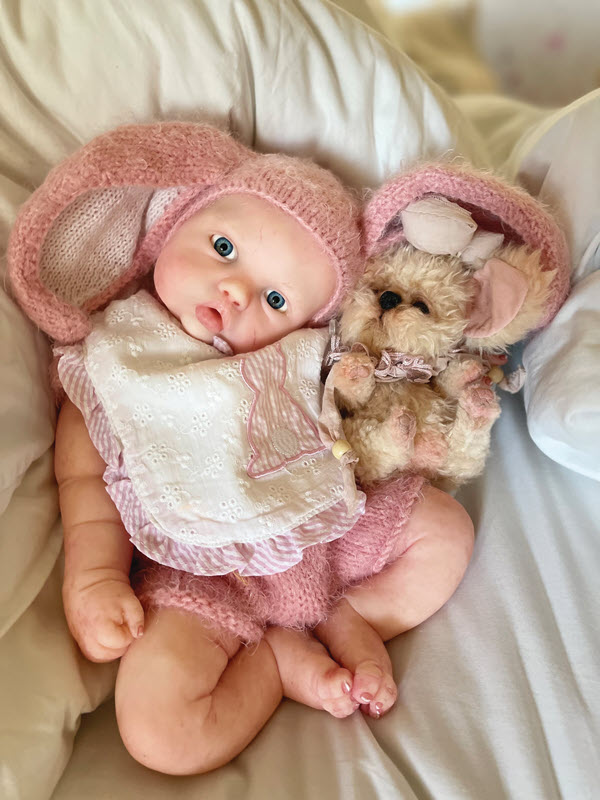 "There are so many beautiful ladies in our doll community, like Bonnie and Kristin Englert, and I am grateful to know them. The town that I live in — it is a lovely small town and a close-knit community. The people are so kind and loving here. My collectors buy my work because they are attracted to the babies' sweet features and the delicate silicone palette used to paint them. I am grateful and thankful to my collectors and my friends that love my silicone babies. They love collecting them as much as I enjoy creating and painting them." Having endured the pandemic, Brettmann has focused on the positives that emanated from the isolation and the social distancing. "So far, it has not affected my doll business negatively. Instead, it brought my family and my friends closer together. The doll world has given me amazing opportunities. I am blessed."