Growing up in Bluffton, Ind., Robert Tonner's childhood was self-described as "economically impoverished." Due to his mother's chronic illness, the Tonner family was strapped for cash. However, young Robert Tonner was rich in imagination and creativity.
Having learned to sew at age 8 and able to while away the hours by drawing, Tonner built private, brand-new worlds in his imagination. Connected to comic-book characters and their derring-do, Tonner said he felt a special empathy with Superman. "I've always been a Superman fan. It's hard to say just what it was about his stories that I related to — other than the fact that when I was reading Superman family comics, the stories were relatable. These were simple stories about good versus evil.
"The other big DC star was Batman, but I could never relate, or didn't want to, to the darker storyline. I also loved Lois Lane and her usually thwarted attempts to find out Superman's secret identity. Perhaps it was the future fashion designer in me, but I was also keenly aware how Lois looked and what she was wearing!"
Decades later, Tonner has grown up to be a super doll designer in his own right. In addition to his eagerly awaited high-fashion offerings and representations of modern American couture, Tonner has become synonymous with fantasy and pop culture. His eponymous company's website proudly proclaims, "Fashion Dolls, Figures, and Movie Merchandise."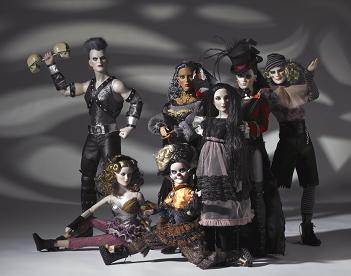 Always smitten with cinema, TV shows, hit book series, and the latest fads, Tonner has reached a perch that he is delighted to be occupying. "I love working on a licensed product. Getting the Harry Potter license was one of the biggest things that ever happened to my company," he said. "I believe two other companies had the Harry Potter license before we were granted the rights to do it — and if I do say so myself, I think we did, by far, the best version. The books were rich and detailed, and that's how I wanted to treat the dolls. I understood that this project was not just another license, but it could and would be an important part of doll history. It was a project that young, old, male, and female could appreciate."
The Potter juggernaut was an enormous undertaking, and its popularity was never in question. Tonner's wrangling of the Twilight brand was something completely different. Its handlers did not immediately recognize the film's potential box-office success and global appeal. That misjudgment, or undervaluing, worked in Tonner's favor. "I was offered Twilight by a young, aggressive licensing agent at about the time the movie had just been cast," Tonner said. "The agent convinced me to read the book. I did and was hooked. We were able to get the license for a small advance because the studio had no idea just how big the franchise would be. It was a fun project to do. In both of these cases, though, it's about making a believable character in doll form by following the references given to us by the studios. Doll designing comes into it by the choices we make — for instance, how tall the doll should be, how the clothes are made, etc."
In addition to the characters that Tonner has licensed, he's also adept at creating his own unique universes. As with the fictional existences he envisioned in his boyhood, today Tonner is conjuring up fascinating scenarios and the dolls that inhabit them. "I believe that character creation is one of the most important parts of what we now do," Tonner said. "I love defining a new world and then populating it with, hopefully, amazing characters and then bringing them to life in three dimensions. Both Joe Petrollese and I are then able to design to the look or feel of a character because we know their personalities."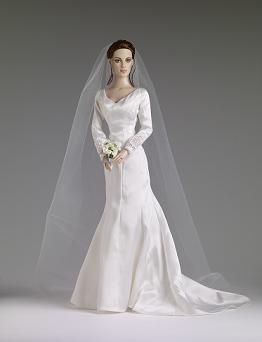 In 2009, the artist invented a macabre traveling sideshow called Sinister Circus, and its performers were fleshed out in doll form. Tonner has now brought his deep affection for films, quirky humor, and unexpected twists to Déjà Vu, a doll line that focuses on a heroine who is reluctantly convinced that she has experienced past lives.
In addition to his Déjà Vu dolls, Tonner is taking a deep breath, getting his thoughts in order, and pursuing his lifelong dream of becoming a published author. He will be coauthoring a series of "timeless and ageless romance novels" that follow the comedic trials and tribulations of Déjà Vu heroine Penelope Brewster and her dawning realization that there's more to her than she ever imagined.
As a movie nut and an inveterate reader of suspense and young-adult novels, Tonner will bring his "insight and appreciation of the past-life genre to these books. They will tell a real story, but will offer a fun and a little bit wicked twist. Whatever you think of as a romance-novel ending will happen here, but it will happen time and time and time again."
Tonner said he hopes to offer a free PDF on his company site of the first chapter or two of the Déjà Vu series just in time for Christmas. "It's an exciting endeavor, and it's something I've been anxious to do for a long time."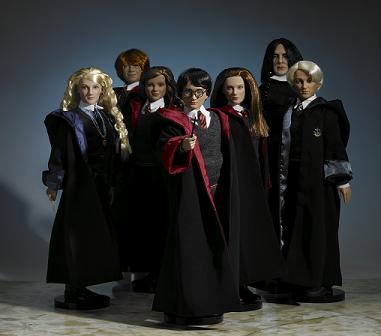 In addition to the new chapter in his life as a writer, Tonner has also acquired Wilde Imagination, a company that he has worked with in the past and has always respected. "Wilde Imagination is a direct-to-collector operation, and I've always admired the way the company was handled. It's great to have it as part of the Tonner group of collectible doll companies. I think it makes a great fit — Wilde is quirky and imaginative; Tonner Doll Company is fashion and licenses; Effanbee is where we focus on child dolls and more sweetness and light. There is something for everyone!
"I am not the sole owner of Tonner Toys. In that venture, I'm a partner with others from the industry. I'm very excited that I'll have the chance to get toys and toy dolls out into the market. We've got some exciting things going on at Tonner Toys for the next couple of years. Readers, keep tuned!"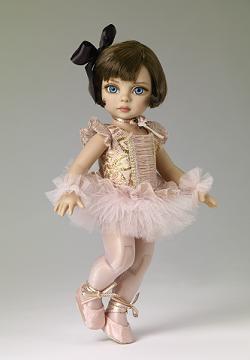 Since the days when he lay on his family's sofa, turning the pages of his Superman comic and trying his hand at new outfits for Lois Lane, Tonner has led a varied and versatile life. His days as a 7th Avenue fashion designer, working alongside legendary Bill Blass, are a distant memory. "I'm seldom nostalgic for 7th Avenue. Although I had some truly amazing experiences there, it was a rough, cutthroat business," Tonner said. "A few years ago, I did try to do a small line of clothing. After two seasons, I realized exactly why I left fashion design in the first place. So, once again, I stepped away and I won't go back. Truthfully, I get the same rush out of seeing a beautiful doll as I did when I had a model in one of my designs. I couldn't be happier."
For more information, visit www.tonnerdoll.com.