Do people seek immortality? It seems rather conceited, doesn't it? I mean, does anyone wake up one morning and announce, "I want to be remembered for eternity. That is my one and only goal." Seeking ever-lasting fame seems rather bizarre. There is no guarantee that any person will have his or her legacy enduring for decades, centuries, or millennium. That's why the life and now the death of Charmian Carr is so touching and humbling. Her name might not ring any bells, but if you start to hum a few bars from "[I Am] Sixteen, Going on Seventeen," her lovely and lively image will immediately float into your mind.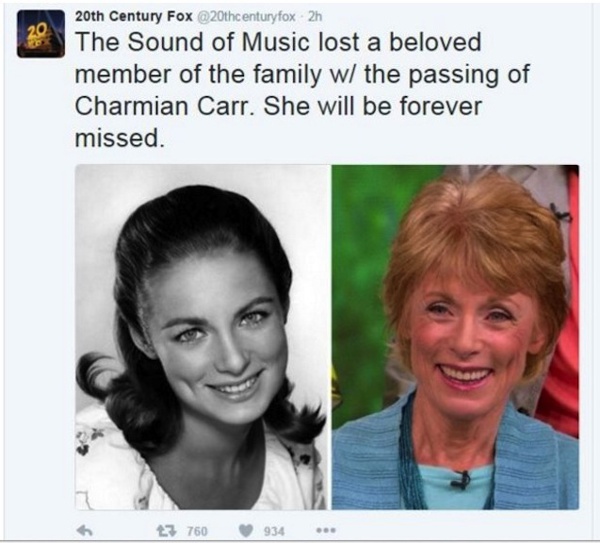 This week, on September 17, 2016, Carr passed away at the age of 73. Her obituary states that it was due to complications related to Alzheimer's and dementia. It is very sad to envision the beautiful young Carr and how her final days might have been spent. With a reference to dementia, the article seems to suggest that recollections of her time as Liesl von Trapp might have vanished and faded away.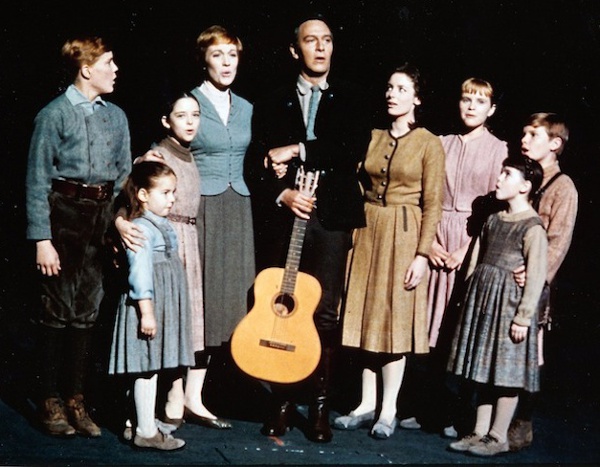 (Courtesy of Angela Cartwright)
Ironically, playing the eldest child in the von Trapp brood was not a dream come true for young Charmian. Though she was the daughter of two vaudevillian performers, she had no interest in going into acting. She was enrolled in college and would occasionally model for catalogs to earn spending and tuition money. A friend of hers read about the casting call for "Sound of Music" performers and sent in Charmian's photo and a note that boasted about being able to sing and dance. Years later, during "Sound of Music" reunions, Carr would admit that she had never publicly sung or danced before being contacted by the film's director, Robert Wise. The casting agents connected with the film were entranced by her natural, wholesome good looks. So were the audiences that ultimately fell in love with her on the big screen.
Because "The Sound of Music" has such a hold on the public's imagination, collectors have always gravitated to wanting to own a portion of it. There have been porcelain plates, snow globes, music boxes (naturally), and, of course, costumed dolls. There are dozens and dozens of costume changes throughout the big-budget movie, and Madame Alexander has celebrated the various outfits in all sizes and manner of dolls.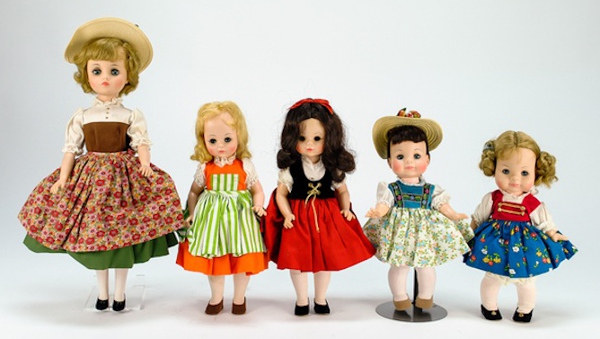 (Courtesy of Alexander Doll Company)
Some of the Alexander dolls bear a resemblance to the film cast; others are more generic — they are fresh-faced and tap into a Germanic/Austrian feel. Still, because "The Sound of Music" was a Broadway show before it was transformed into a blockbuster movie, some of the dolls mirror the theatrical costuming and wigging rather than the film versions. For the majority of people who love and adore the soundtrack and the script, it is the 1965 film treatment all the way!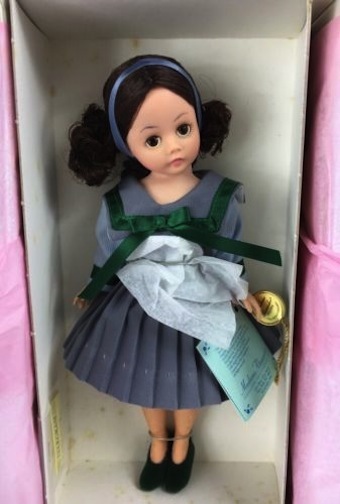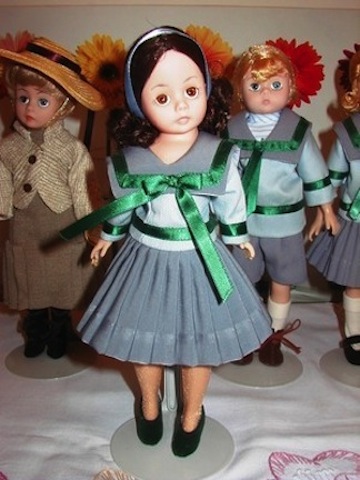 (Courtesy of Worthpoint)
Interestingly, there was a TV special with country singer Carrie Underwood in the Julie Andrew role. It aired live on NBC in December 2013. Underwood was battered by the critics for the hubris of trying to take on that iconic role. She was savaged by professional reviewers and attacked relentlessly on social media. One of her defenders — a person who offered kind words and encouragement during this firestorm was Charmian Carr. Carr released a statement applauding Underwood for her talent and her right to assume the role of Maria. Remembering her own neophyte status when she played Liesl, Carr assured Carrie Underwood — a superstar in the country music field — that she had the poise and ability to carry it off. I think that says a heck of a lot about Charmian Carr.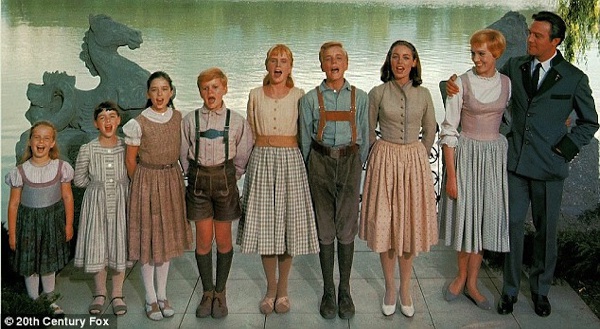 (Courtesy of 20th Century Fox)
After playing Liesl, Carr did not have a fabulous, glamorous acting career. She did a Stephen Sondheim musical that aired on ABC television network as part of its "Stage 67" series in 1966. Perhaps she was remembering her performance in that television production when she helped to bolster Underwood's confidence. Besides Sondheim's "Evening Primrose," where she co-starred with Anthony Perkins, she shot a pilot for a TV sitcom, which never went anywhere.
Carr waved "So Long, Farewell" (remember that lyric in the film) to Hollywood. She married a dentist, mothered two children, and became a well-known, sought-after interior designer. There were celebrities among her clientele, including Michael Jackson, who admitted that he was interested in meeting her because he thought of her as Liesl. That connection between actress and role was an undeniable part of her life. Carr never denounced the role or tried to elude it. She participated in all of the reunions that popped up over the years as the 1965 film continued to hit milestones and special anniversaries: the cast's reunion in 2010 with Oprah Winfrey was especially memorable.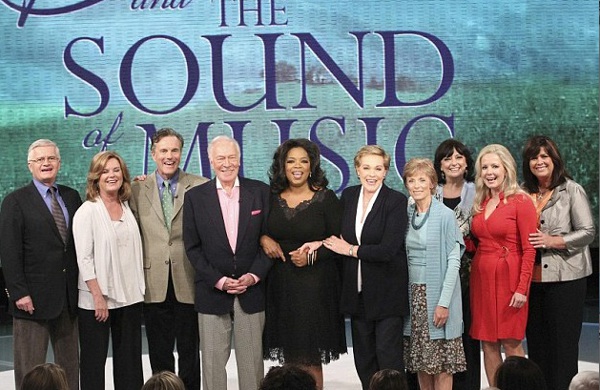 (Courtesy of HARPO TV)
She authored two books about her involvement with the film and her perennial connection to Liesl von Trapp. One was called "Forever Liesl," a fact that she had come to accept and appreciate, and the other was "Letters to Liesl," a chronicle of correspondence she had received over the decades. She also contributed scrapbook photos, mementoes, and personal anecdotes to fellow cast member Angela Cartwright, who spearheaded the publication of "The Sound of Music Family Scrapbook."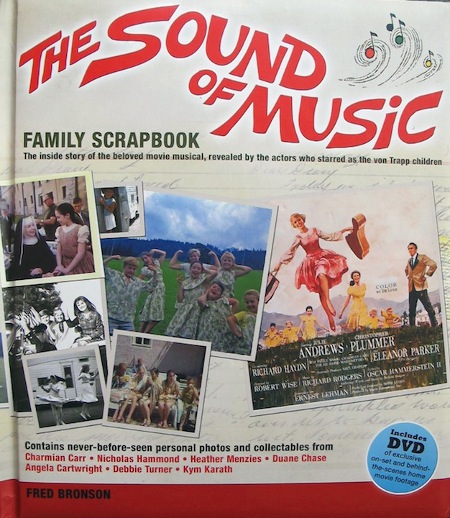 (Courtesy of Angela Cartwright)
During an interview I had with Cartwright, the actress who played bookworm Brigitta von Trapp, Cartwright explained how she had maintained a close-knit relationship with her fictional six brothers and sisters over the course of 51 years.
According to Cartwright, "Once I put the idea out there, everyone was on board. Over the years, fans of the movie have been interested in our lives as individuals, and always wanted the behind-the-scenes information about the filming of this movie. We talked to author Fred Bronson about our personal experiences and he wove our individual stories together into a cohesive tale. There is also a DVD made from our own home movies we shot at the time. It captures the vintage feeling of film movie cameras that were becoming so popular at the time. We were all so happy our parents took pictures and videos of us so that we could relive some of those cool memories."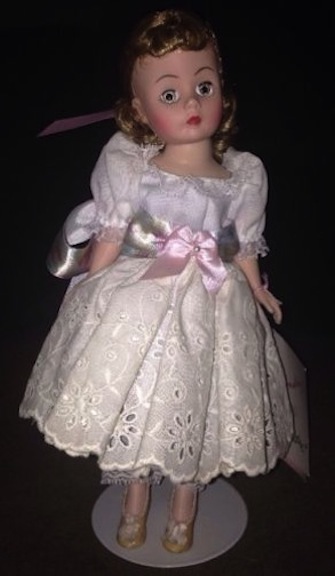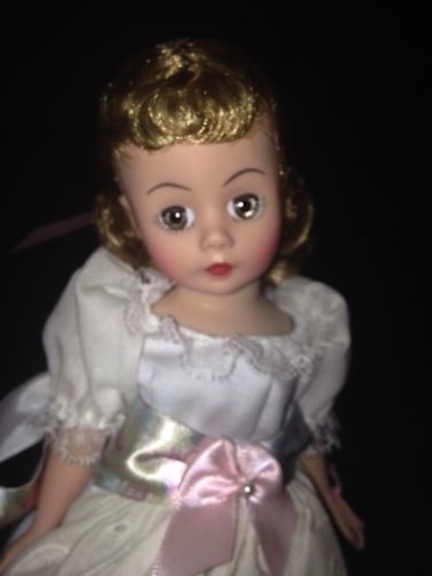 (Courtesy of Alexander Doll Company)
I suppose that is what is so jarring about learning about Charmian Carr's passing. Her spirited singing and dancing in the gazebo during the rainstorm is branded on the memories and in the hearts of her admirers, and her legion of fans is worldwide. (It becomes even more astonishing when one realizes that she was terribly injured from a bad fall on the rain-slicked flooring when she performed the leaping and jumping from bench to bench.) Though her acting name of Charmian Carr might not be readily available to most people, her character's name of Liesl von Trapp will live forever. Wow, her book title really was prescient, wasn't it?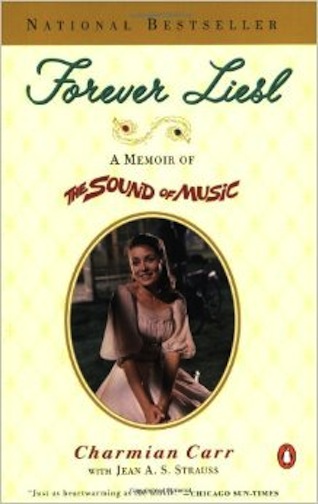 (Courtesy of thesom7.com)
Charmian Carr has died, but the legacy of her role will live on. People will watch it on DVD, on TV, as snippets on YouTube, and in their own memory banks. She did not search out the limelight or the pull of becoming immortal. How sweet, then, that she managed to achieve it without an ounce of worry or anxiety. She will be "Forever Liesl."

(Courtesy of the BBC)