Yes, I am a sucker for sock puppets, shadow puppets, rod puppets, marionettes, ventriloquist dummies (oooh, I hate that term, very politically incorrect). I adore seeing an object that has been whittled or stitched, painted and varnished, morph into a miniature person with a large, dominating personality.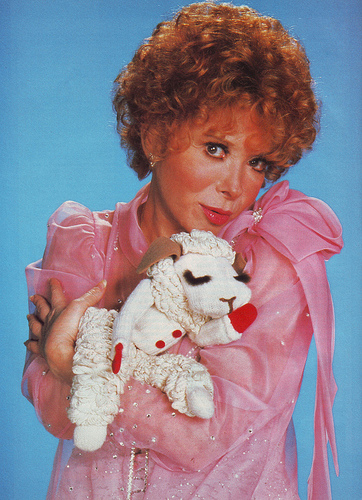 I first fell for puppets when I saw the film "Lili," starring Leslie Caron and Mel Ferrer. It tells the tale of a lost, waiflike girl, portrayed by Caron, who wanders onto a carnival fairgrounds. She is desperate and despondent, and she finds herself brought back to life by her interaction with a puppeteer, but, more important, it is actually the puppets that she is captivated by. She becomes besotted with Carrot Top (who bears an uncanny resemblance to CSI's David Caruso), Reynardo the fox, Golo the Giant, and Marguerite the ballerina. Unable to deal with reality and real-life problems, Lili grows up and becomes a well-adjusted adult due to the nurturing of this motley crew of puppets. She, in turn, helps their puppeteer (a bitter but extremely handsome wounded war veteran) learn to love and trust again. Sappy? Yes. Beautiful and haunting and able to turn a second grader's head? You betcha!
After this initial introduction to the world of stagecraft, I clamored for puppets of my own, and my obliging parents . . . well, they obliged. I played with bumblebee hand puppets, monkey marionettes, canines and felines, and people representing all ages, genders and costumes. I was a little Shari Lewis in training, and in solidarity with her "Lambchop" puppet, I stopped eating the traditional Easter lamb dishes. (Yes, puppetry was the advent of my becoming politicized as well. More on that later.)
One of the greatest breakthroughs in puppeteering was the broadcasting of Jim Henson and his marvelous Muppets. Initially a local TV performer, Henson and his talents exploded globally throughout the late 1960s, 1970s, into the 1980s. His most famous creations, Kermit the Frog and Miss Piggy, launched feature films, records, TV specials, books, dolls, and, of course, puppets.
A couple weeks back, Henson's family donated the original Kermit the Frog puppet to the Smithsonian in Washington, DC. The capital city, known for its relentless pursuit of greenbacks and empty promises to go more "green," gave the green amphibian a hero's welcome. Back in 1955 in Washington, that little frog figure made his TV debut on a local program called "Sam and Friends." The endeavor ran until 1961, and many of the characters that cavorted on the show became forerunners for "Sesame Street" and "The Muppet Show." This old-time crew is now part of our national archive.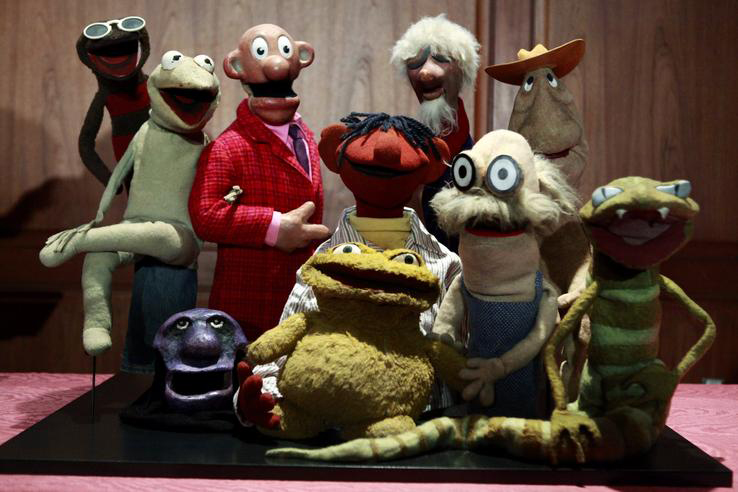 I was delighted to read this because I used to live in Washington, DC—some of my happiest memories revolve around that crazy town. And I was fortunate to be a resident there when a slew of puppet-centric exhibitions were being mounted at local galleries and museums to pay tribute to how puppets have served as the "truth tellers" throughout history. An actor or a public speaker might fear censorship and repercussions, but the puppet shows were given a freer berth in many war-torn lands to observe, witness, and report! It makes sense. It demeans a leader or a ruling party to pick a fight with Punch or Judy. (Honestly, when I was little and I heard about the "McCarthy Hearings," I thought poor Charlie McCarthy was being forced to swear and testify before Congress.)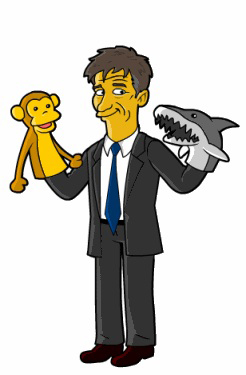 Now, you might be asking yourself, "What do puppets have to do with dolls?" Pretty much everything. A highlight of my doll career was the chance to meet and chat with Cheryl Henson, the daughter of Jim and Jane Henson. Cheryl was the driving force behind the International Festival of Puppet Theater, which was held annually from 1992 to 2000. Believe it or not, this Manhattan mainstay was a hot ticket. People in the media were clamoring to get tickets to the event, and were being turned away. I wrote to Cheryl Henson, explained my lifetime love of puppets, and sent her copies of DOLLS magazine, for which I was the editor and senior writer. She called me and gave me a press pass for every event. She recognized the close ties between dolls and puppets, and she shared with me one of her favorite quotes: "A puppet is just a doll that works."
I love that quip because it sums up my whole experience in the doll world. The dolls that I have bought and owned and extolled over the years have all had jobs too. Though they weren't
puppets, the dolls in my collection have worked as reminders of my youth, promises of happy days to come, mementoes of memories that have been made, and harbingers of future recollections. To quote TV's Craig Ferguson—late night chat show host and a very avid Folkmanis puppeteer in his own right—tomorrow is just a future yesterday.
Like a marionette that has been left tangled and abandoned, my memories have begun to get wrapped around each other, with years and decades and places becoming knotted together and somewhat confused. One memory remains crystal clear, though: Leslie Caron dancing with abandon with the "Lili" players. Like all puppets before them and since them, they have unapologetically tugged at the strings of my heart. (Discover or rediscover it for yourself here: http://www.dailymotion.com/video/x3ylc4_leslie-caron-hi-lilly-hi-lilly-hi-l_shortfilms)