(Photo courtesy of Mattel)
During the first week of May, Mattel announced their newest doll release. Part of their #DreamBig and #Sheroes campaign, the Misty Copeland Barbie doll is an interesting hybrid of real-life accomplishment and wish fulfillment, true achievement tinged with superhuman agility. For anyone who hasn't been paying attention, Misty Copeland is a ballerina who has left the prim-and-proper rehearsal room and has turned the performing art of dance into something sultry, sexy, and surreal. Equally at home responding to Stravinsky as she is to hip-hop, Copeland launched beyond the dance barre and broke down the barrier between classical and cool, ultramodern and time-honored traditions. She set the bar high for herself, and has set it even harder for anyone who is going to try to follow in her "en pointe" footsteps.
I don't know Misty Copeland as a person, but I know her as a dazzling performer. I've been lucky enough to see her dance with the American Ballet Theater (ABT) and on Broadway in the revival of "On the Town." To say that she defies gravity is too small a compliment. Copeland twirl, leaps, soars, and seemingly flies — when she does a grand jeté, which is like a split performed and held in the air, you have to wonder if it is real. It doesn't seem humanly possible, but Copeland is not a mere human. She is a principal dancer with the ABT. To achieve such an honor is astounding, and to achieve it when she didn't start ballet until she was 13 years old is downright mind-boggling.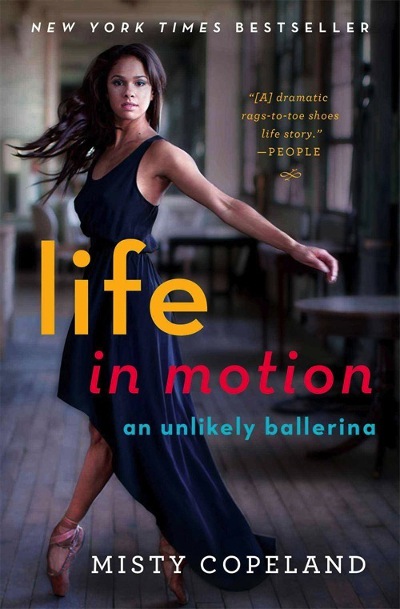 That's the fascinating component of Ms. Copeland's story. Raised in an in-flux household, young Misty was sometimes with two parents, and sometimes with a single mom. Her mother was married and divorced several times, so Misty's parenting was in a perpetual ebb and flow. When she was 13, which is practically a senior citizen in the dance-instruction world, she began ballet lessons at the local Boys and Girls Club. She enrolled for two important reasons: her mother thought it would keep her out of trouble, and the classes were free.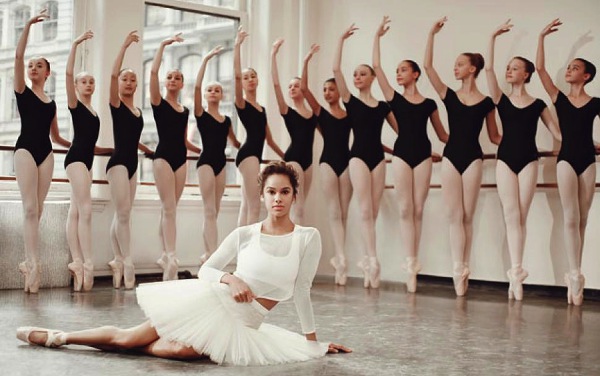 ("Life in Motion: An Unlikely Ballerina" by Misty Copeland)
Normally in the world of ballet, many of the performers hail from privileged backgrounds. If not necessarily the Rockefellers, the Astors, or the Trumps (for younger readers), many of the participants come from a comfortable, well-heeled background. Misty turned that heritage upside down. She was obviously signed up in a dance program as a way to keep her focused and challenged. Her mother honestly had no idea that her daughter was a prodigy. Buried within her then-coltish body, she had a natural ability that was waiting to be refined and released. The Copeland family often struggled to make ends meet; they certainly were not using any leftover funds to score tickets for "Giselle."
To me, that's why her success story is such a fabled one. Her elevation to ABT principal dancer is historical because she is African American. She is the first-ever black female dancer to attain that position with the troupe. (Interestingly, the spotlights at the Met tend to bleach out people's complexions. I honestly didn't know she was African American when I saw her dance the first time.) I think her rise through the ranks was like a force of nature. From the time she stepped into her toe shoes as a young teen to the moment she aced her first workshop audition with a premier dance organization, Copeland was meeting her destiny head-on. Though in her case, it was heart-on. She had found what she was meant to do, and her innate abilities got her noticed and led her to where she was meant to be.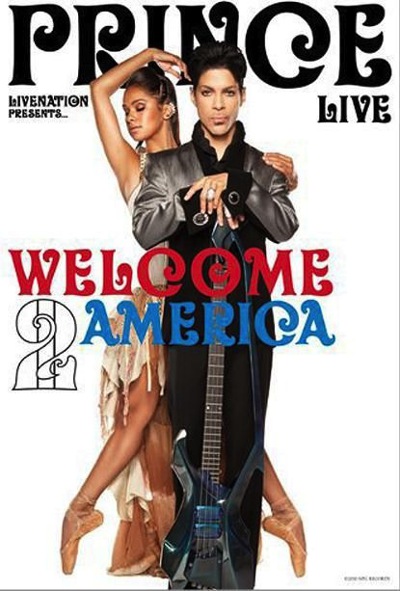 (Photo: Paisley Park)
As a dancer, Copeland has not stood still. I don't mean that just physically. I mean that figuratively she has not remained stagnant. She achieved her dominance in classical dance and has continued to move into different arenas and styles. I mentioned seeing her bring down the house on Broadway. She also got standing ovations every night she sauntered onto the stage with Prince in his European tour and in his U.S. tour, when it set down in New York and New Jersey. Copeland danced in his 2009 music video for "Crimson and Clover," and she appeared on George Lopez's talk show with "the Purple One" in 2011. She danced while he sang "The Beautiful Ones."
With Prince's passing in late April, Copeland was rocked by his death. "He pushed me in ways I hadn't been before, in ways that the ballet world doesn't particularly invite," she said. "He allowed me to be on the stage and explore. I feel like that's really when I started to blossom as an artist."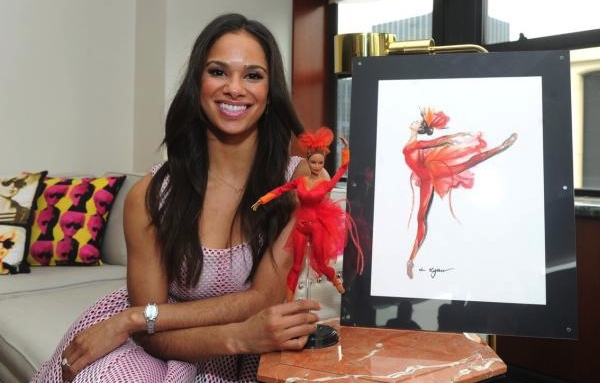 (Photo courtesy of Mattel)
By creating a Barbie in Misty Copeland's image, Mattel executives are hoping that this doll will speak to young girls who have often felt shunned or barred from that fine art. "Misty Copeland is at the center of a cultural conversation around how women continue to break boundaries," Lisa McKnight, general manager and senior vice president for Barbie, explained. "We know role play often leads to real 'play' in life."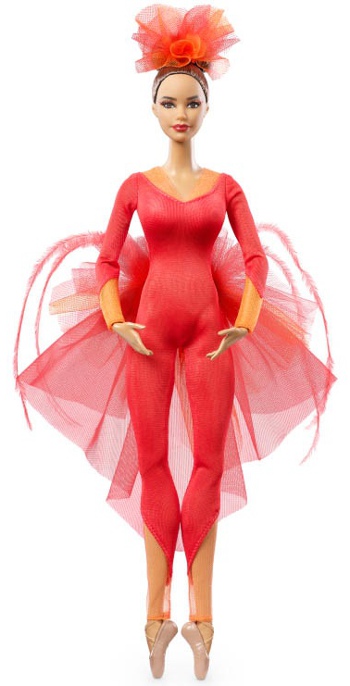 (Photo courtesy of Mattel)
Copeland was extremely involved in the design and the sculpting of her Barbie's body. Standing five-two, and boasting a much more muscular and curvaceous body than the usual prima ballerina, Copeland didn't want her doll to appear too thin, frail, and petite. Luckily, the Fashionista line of new body types, skin tones, and hairstyles/hair hues was available to make her physique more reflective of who she really is.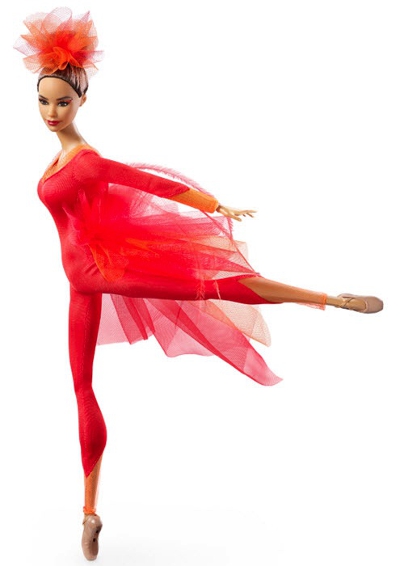 (Photo courtesy of Mattel)
"I always dreamed of becoming an ABT ballerina and through Barbie I was able to play out those dreams early on," she told the press when the news of her doll likeness was unveiled on May 2. "It's an honor to be able to inspire the next generation of kids with my very own Barbie doll."
The outfit that Copeland championed as her doll's attire was her "Firebird" costume, which marked her first ABT principal role. Anyone who is in Manhattan on May 18 and 19 can try to snag a ticket to see her perform that role again on the stage of the Metropolitan Opera House. Demand is high; tickets are few.
For people who can't travel to NYC, or who shudder at what scalpers are asking for an orchestra seat, there is the Missy Copeland doll. It's priced at under $30 and it's available at the Barbie Collection's website and at big-box retailer websites, too.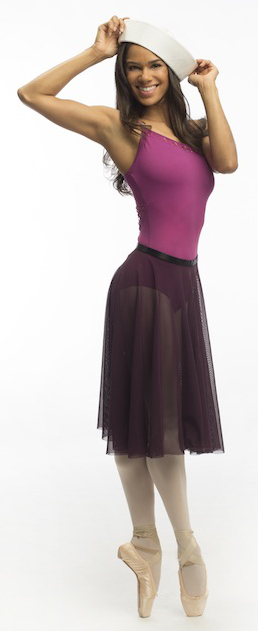 ("On the Town" photo shoot by Joan Marcus)
Hopefully, this won't be the only Misty doll. As a world-famous ballerina, she has tackled all the major roles, which means she has worn all of the most ethereal and glamorous tutus imaginable. I'd love to see a line of Misty dolls, with both tutus and long gown versions of her fabled dance wardrobe. Plus, there are the costumes she got to showcase in "On the Town." If not other dolls of her, then at least an array of her costumes from "Swan Lake," "Sleeping Beauty," and "Don Quixote"? And for the doll enthusiasts who also love their ballet culture, I think the costume from "Coppélia" would be a genius move! Look it up — it's the perfect match-up of Misty, Barbie, and fantasy/reality play.
Mattel, brava! Misty Copeland is a phenomenal addition to your "You Can Be Anything" campaign.