When Henry and Zofia Zawieruszynski decided to "retire" after 30 years of creating memorable dolls and tailoring their exquisite wardrobes, the couple were presented with an unusual gift: "We now had time. We had time to do what we love to do and not what we had to do." So what did these doll artists decide to do with this abundance of free time? Make more dolls, of course.
"Yes, we like to spend time with our family and friends," the couple said. "And we do love to design one-of-a-kind (OOAK) dolls. We do not have to make a new collection, like we did every year for decades. Now we create a few OOAK vinyl dolls for special orders. It is the best of all possible worlds."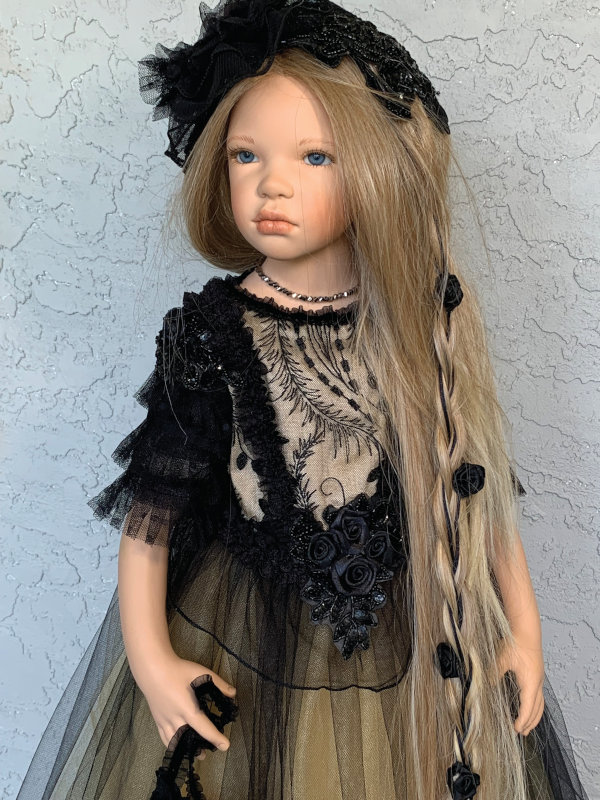 During the winter months, the Zawieruszynskis spend time in Florida, away from the cold temperatures of their home state, Minnesota. When they're able to travel to other cities or countries, "we always like to visit local museums. We go to art centers. We are visual people. But when we get an order for a doll, it will sometimes include a description of the style, color of the outfit, and sometimes even will include a photo of the room where the doll will live."
Armed with their collectors' wish lists and their own personal trove of talent and eye for details, the doll artists begin to craft the OOAK creation that will inhabit the new living space. "When we find nice pieces of fabrics, laces, for example — often in antique stores—we are ready to start," Zofia said. "We love to play with colors and the texture of the fabrics. Through them, we create beautiful outfits, and creating is our passion.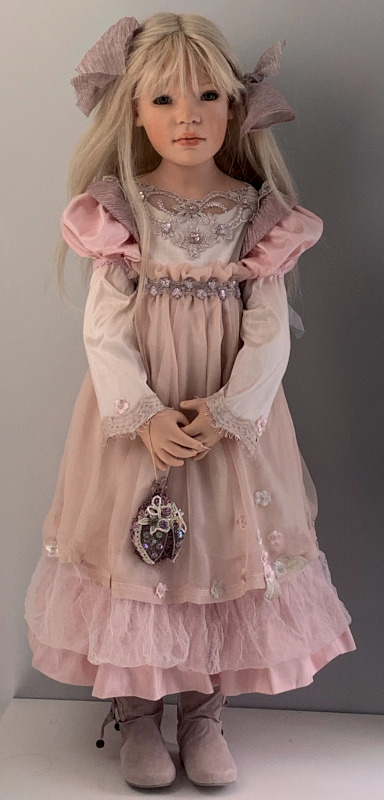 "We are blessed to still be here and to still enjoy creating our dolls," Henry said. "Without our collectors, none of this could happen. We are so happy that we are able to realize our dreams. We have so much in our lives, and we are grateful to the collectors for helping us achieve it."
One of their collectors recently sent them a photo showcasing their dolls residing in their brand-new opulent, meticulously decorated living space. The artists said they were touched to see it. "Our collector is enjoying our dolls every day. This collector, and all of our collectors, supported us for 30 years, and we are grateful. We love to hear from them."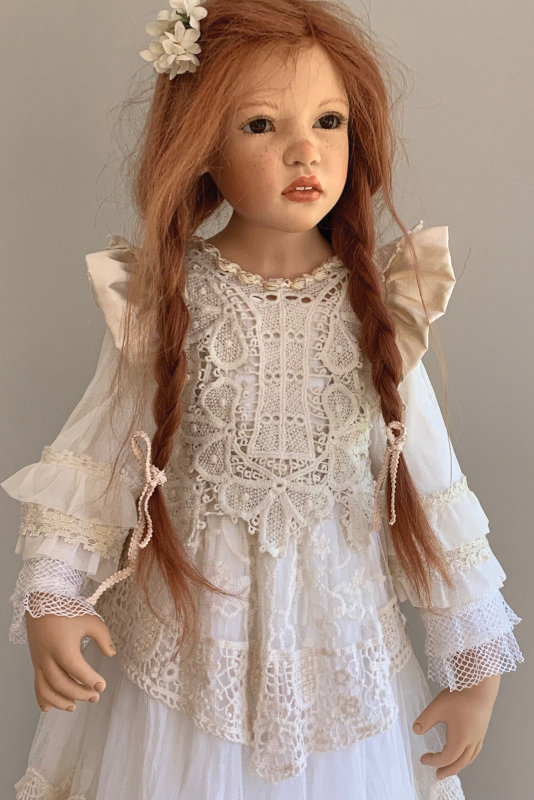 Having the luxury to work at a more gentle and self-determined pace, not worrying about the industry's deadlines and seasonal targets, Henry and Zofia feel re-energized and free to pursue their collectors' expectations. The Zawieruszynskis are able to take their time as they fashion these dolls that reflect elegant and sophisticated times.
"We realize we are good at creating dolls," the couple said. "But for sure, we are not good at describing them or writing descriptions for them. We make these dolls. We hope they speak for themselves."