A bit of our shared American childhood died Feb. 19, 2016. On that day, Nelle Harper Lee passed away at the age of 89. As we all know, Lee was the author of To Kill a Mockingbird and won the 1961 Pulitzer Prize for that debut offering. In 2007, she received the Presidential Medal of Freedom for her contribution to American literature. This accolade was based upon her one and only book up until that point.
To Kill a Mockingbird has been loved by generations of adult readers and schoolchildren. No matter the age when one reads it, there is a feeling of warmth and a sense of decency that reverberate off every page. One of the most incredible parts of Lee's novel is how it captures the rites and rituals of childhood — for instance, the young girl Scout's memory box. Perhaps training as a future artist — Scout definitely observes and ruminates on the world — and definitely grooming herself as a collector in training, Scout tucks away a mishmash of items that hold a fascination for her. Among her treasures are gifts that were created and hidden for her and her brother, Jem, by a reclusive, scary neighbor named Boo Radley.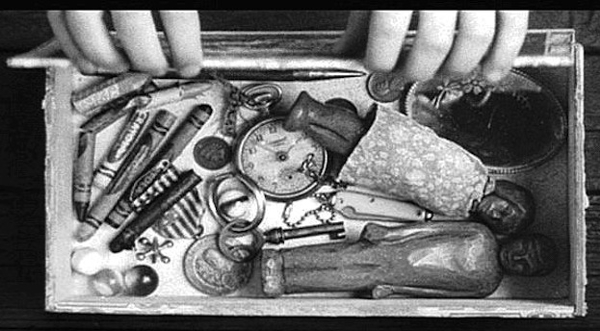 Photo courtesy of Universal Pictures/Turner Classic Movies
What's fascinating about Scout's interaction with Boo is that it really mirrors the relationship many of us collectors have with doll artists. We don't know them personally; we've read stories about them — building up a mythology about them in our minds; and occasionally we go to our mailboxes and there are deliveries from them! Scout finds this same connection to Boo, who carves two small dolls out of soap in the image of her and her brother. Boo is no mere amateur or fledgling hobbyist. As older and wiser brother Jem says, "These are good. I've never seen any this good." And, in fact, Lee lovingly describes how realistic and lifelike these little soap dolls are: "They were almost perfect miniatures of two children. The boy had on shorts, and a shock of soapy hair fell to his eyebrows. I looked up at Jem. A point of straight brown hair kicked downward from his part. I had never noticed it before."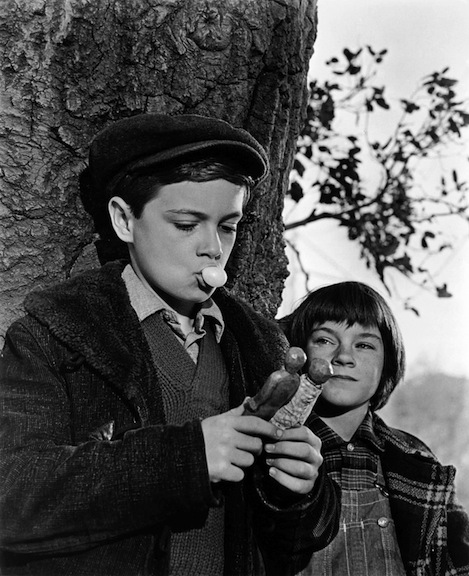 Photo courtesy of Universal Pictures/Turner Classic Movies
Isn't that a great salute to the powerful, keen observation of the doll artist? Scout has been staring at her brother every darn day of her life, but she'd never really SEEN him. Boo has been able to capture their nuances from his fleeting glimpses of them. He has the soul and the gaze of an artist. Later on, as all of us who have read the book know, he steps in as a guardian angel for the Finch children. He's been watching them and protecting them without their knowledge.
How beautiful that the seemingly haunted and unknowable Boo Radley eventually turns out to be the hero of the plot, as well as a bona fide doll artist! It's quite fitting that Boo, who has hidden in his house for years and has morphed into a mythical creature, one part boogeyman and one part legend, has the ability to act as a shepherd for the children's salvation and innocence. After all, he has preserved their likenesses in soap (absolutely the most blatant symbol of cleanliness and purifying) and steps in at the end to save them from a menacing and homicidal enemy.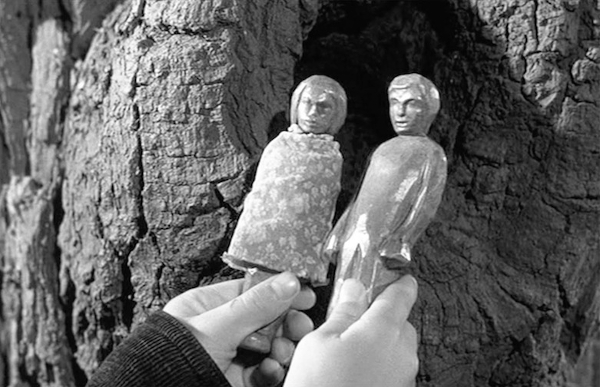 Photo courtesy of Universal Pictures/Turner Classic Movies
All of Lee's prose in this novel is beautiful in its dual simplicity and sentimentality. As a doll aficionado, I am especially taken with this passage: "Boo was our neighbor. He gave us two soap dolls, a broken watch and chain, a pair of good-luck pennies, and our lives."
When Harper Lee passed away early this year, she took with her the secret behind To Kill a Mockingbird. Based upon last summer's release of her supposed second novel, Go Set a Watchman, critics began to question once more if she had really authored the book that had launched her into the Mount Olympus of classic authors. Rumors and literary analysis point to her childhood friend Truman Capote (the basis of the character Dill) as the true writer of the novel — or if not the sole writer, then he worked as a very hands-on ghostwriter or behind-the-scenes editor.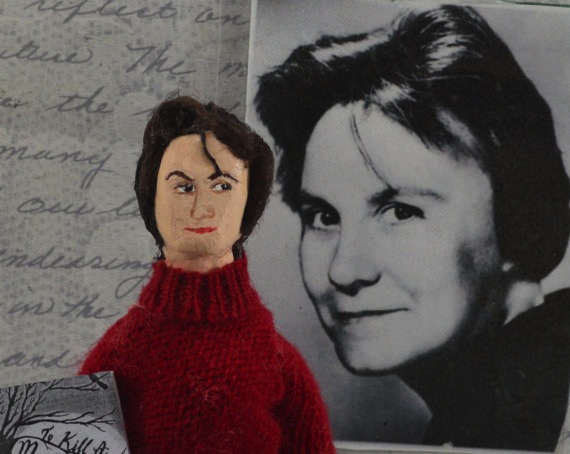 Photo courtesy of Debbie Ritter, UneekDollDesigns, Etsy
We will never know, and we have our battered copies of the book to tell us who the author was. The cover and the title page say "Harper Lee." And when her obituary ran on every page of social media, on TV, and in every print publication, her face and her short hairstyle shrieked the familiarity of the movie's "Scout!" Her life and growing-up years were the basis for the book's twists and turn, and the speeches she gave in her rare public appearances were the call for civil rights and better understanding among the races. It's so fitting, then, that on the day after Ms. Lee's death, American Girl announced a new doll that will join its growing line of historical heroines.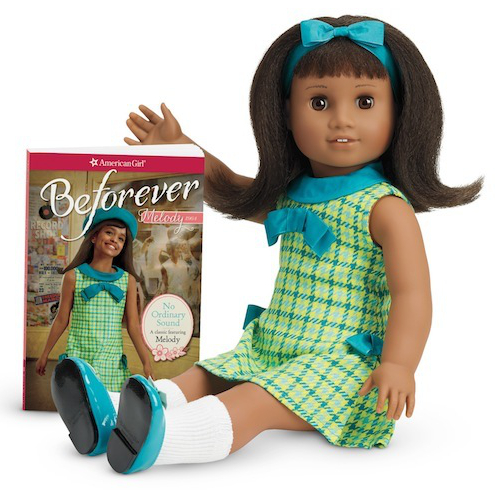 Photo courtesy of American Girl
The company proudly unveiled Melody Ellison, a young African-American girl growing up in Detroit, Michigan, during the civil rights movement. Melody is part of the BeForever line, and her story and significance should touch all American girls. Living in the 1960s, she'll witness the rites and rituals of institutional racism, and she'll speak out.
In her pre-Civil Rights world, Melody, who is available in the summer, will be living at the exact time that Harper Lee's book came out and put a face on the inequalities that were happening in parts of the nation. Hopefully, American Girl collectors will take Harper Lee's words to heart and collect this doll and open up their daughter's toy chests to multicultural blending: "But neighbors give in return. We never put back into the tree what we took out of it: we had given [Boo] nothing, and it made me sad."
Now is the chance for all doll collectors — black, Asian, Hispanic, and white — to follow the lessons of Harper Lee and embrace modern-day America's mosaic makeup.