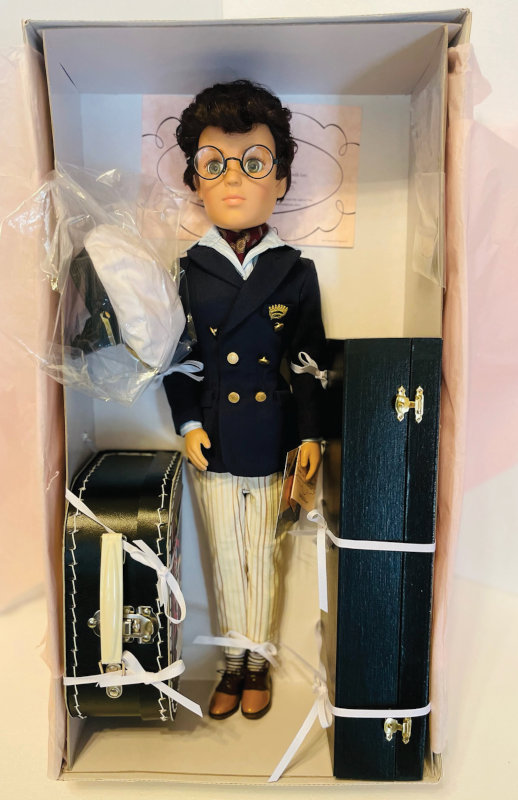 By A. Glenn Mandeville
Q: I recently purchased this very unusual Madame Alexander 21-inch doll that is a portrait doll of Tony Curtis from the movie Some Like It Hot. The name Cissy is on the certificate, but obviously it is a male doll. The doll came with an amazing saxophone, complete with case, and a metal lunch-box-type case. I had never seen anything like this before and wondered what you could tell me?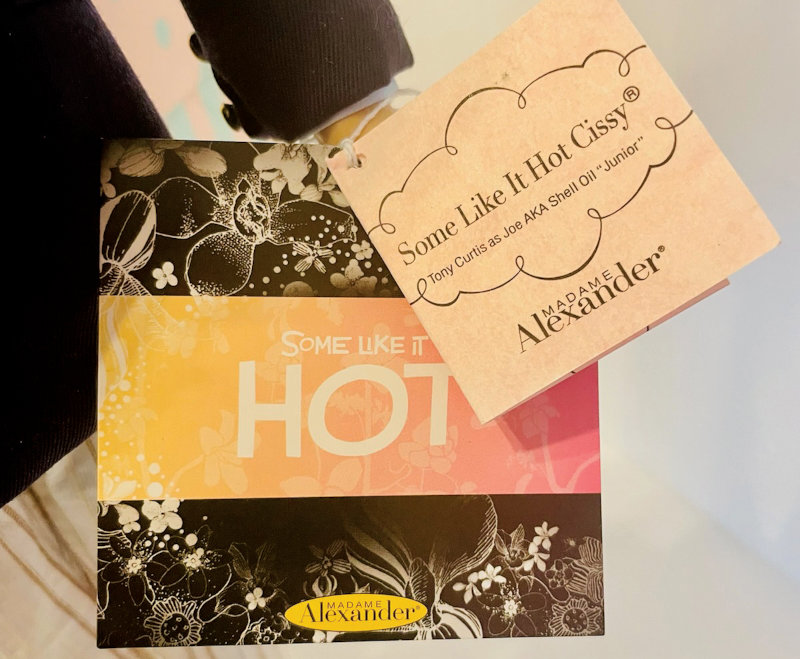 A: The 1959 movie Some Like It Hot, starring Jack Lemmon, Tony Curtis, and Marilyn Monroe, was an iconic movie still considered a classic by many. Your doll is indeed unusual; it was available in the 2011 Madame Alexander catalog in an edition of 75 pieces. This does not mean that all 75 pieces were manufactured but that the edition size would not be larger than 75 pieces.
I would consider this a very unusual doll, which needed flat feet to represent a male character. The case also contained the dress that Tony Curtis wore as a disguise in the movie. Even more interesting is that a 21-inch Cissy as Marilyn Monroe in the movie was also manufactured.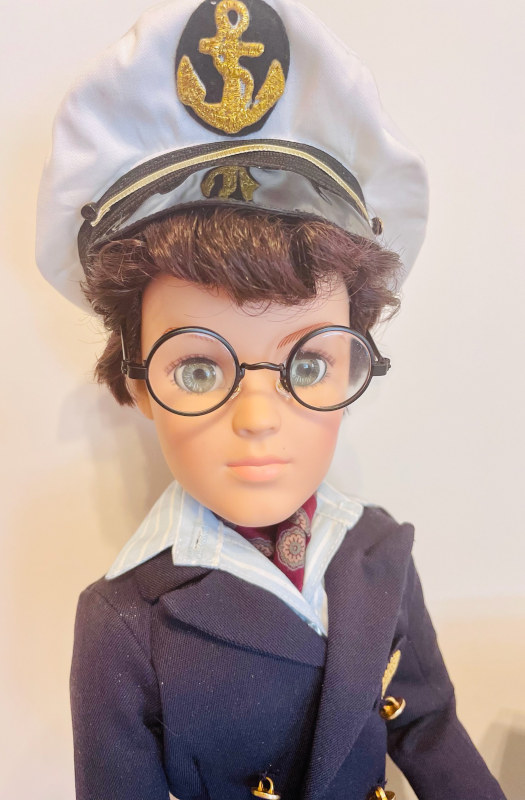 You mentioned that you paid $500 for this doll, and I feel that you did great. An unusual doll like this would have a limited appeal, thus the low edition number. This is another crossover item that would appeal to movie buffs as well as celebrity doll collectors. Thank you for sharing this most unusual Madame Alexander doll.
A. Glenn Mandeville is the author of numerous books on dolls and doll collecting and writes his Curious Collector column for each issue of DOLLS magazine. Send your queries about vintage and modern dolls, with photos, to Curious Collector.
Subscribe now to get access to DOLLS online archive of past issues!