Recessionary times can prompt people to rethink their expenses—and often the first thing to go is discretionary funds. Money once spent on non-essentials like entertainment—whether that is dinners out, movie tickets or another doll for a collection—isn't quite as plentiful as it was in recent years.
Let's face it—everyone is feeling the crunch. Barrie Shapiro, owner of The Toy Shoppe in Richmond, Va., says, "I honestly don't think that there is anyone who has not been affected in some way by the current financial ups and downs. We are finding that our collectors'  'needs' for their teddy and doll hugs are increasing, but with more caution concerning the costs."
We've talked with doll collectible dolls value experts in the industry and come up with a list of 10 things you can do to keep your budget in mind—and still stay active in doll collecting. We hope one or more of these tips will work for you.
Collectible Dolls Value Tips for Doll Collectors on a Budget
Exercise discipline. This may sound like common sense, but it's probably the rule most often forgotten. Whether you're a new or veteran collector, carefully consider all potential purchases. If you're used to buying more than one doll or accessory at a shop or store, budget for only one—and make it one you really want. You'll feel better with that one quality item you can afford rather than three pieces that will put you in the red.
Sell … to buy. If you really have your eye on a new one-of-a-kind or the latest Robert Tonner model, consider selling an older doll—or one you have less passion for—to buy a new one. Or, better yet, see if you can arrange a barter or swap with another collector. You might trade an Ashton-Drake for an Alexander—or whatever your tastes desire. Everyone gets what they want that way, and it doesn't cost anything!
Go backward. Often, a manufacturer's latest model may be the priciest, most in-demand and hardest to get. Consider buying last year's model now. You'll catch up eventually, and maybe the economy will be on an upswing by then. Dotte Kreowski of The Alcove in Shell Beach, Calif., says some dealers may discount last year's models—which could be especially advantageous for someone just entering the market. "Talk to the dealer," she encourages. Frank Weinstein of Toni's Collectibles in Pleasant Hill, Calif., says some of his customers are liquidating older models to purchase a new, more expensive models.
Buy quality. Kreowski and other dealers are quick to note that in recessionary times, it's even more important to buy quality dolls that will hold their value—avoiding cheaper mass-produced dolls. "What I'm finding is a lot of people who lost money in the stock market are putting their money in tangible goods" like dolls, Kreowski says. Shapiro adds, "We always recommend a collector seek quality creations and to learn about the artists and manufacturers they are drawn to." Buying a quality piece, even if it may cost a little more, may satisfy your urge to buy—and pay off in the long run.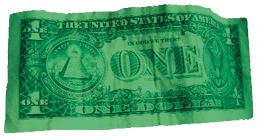 Get naked—well, not you, the doll! Los Angeles doll expert, author and collector Christopher Varaste is especially a fan of fashion dolls, such as "Barbie"—and he says, "If you like fashion dolls, look for nude dolls." He suggests that collectors can always pick up the matching fashion later—often at a reduced price—to piece it all together.
More Collectible Dolls Value Tips
Get creative. Along Varaste's lines of piecing together a doll and a fashion, why not get creative and reinvent a doll you already have. Tired of the way that fashion doll is dressed? Buy or make a new outfit, and try it on with a new wig, repaint the face (if you have the skills), or simply re-accessorize or display the doll in another way. It will become an entirely different doll—and your creativity will not only take your mind off money, it may surprise you!
Go online. No one's knocking the traditional route of buying from reputable doll dealers, shops and shows, but bargains and opportunities can abound at online venues like eBay and Craigslist. Varaste says those who post dolls on Craigslist under "For Sale" may not be knowledgeable about what they're selling—and that can work to a buyer's advantage. "It's the same as eBay and a doll sale used to be. You can find the best stuff," he says, adding that he scored a few cases of vintage Barbie dolls and a 1950 "Shirley Temple" vinyl doll online. "[The sellers] were not really paying attention." Weinstein cautions, however, that buyers shopping online—from unknown and sometimes unknowledgeable dealers—should be aware of potential risks.
Seek layaway. More doll dealers are offering payment plans, making it easier than ever to afford that new favorite doll. Shapiro is among those. "We guide our collectors in careful collecting and have developed interest-free payment plans for stress-free collecting. Those collectors remain happy today and have collections to be proud of. Weinstein adds, "A lot of people are using layaway. That's a way of dealing with the economy. We've been pretty flexible. We can usually find something in any budget," he says, adding that his shop carries $20 to $30 Lee Middleton dolls, as well as Annette Himstedt originals for more than $1,000.
Branch out. Dolls may be the meat of your collection, but don't overlook the side dishes—the accessories. If the budget is tight, purchase a new outfit for one of your dolls instead of buying a new doll. Or, consider accessories, such as furniture or other décor, for displaying your dolls. One Wisconsin Barbie collector decided to start a secondary collection of paper goods—such as vintage Barbie books, paper dolls and the like—that set her back less than $100.
Don't panic! Shapiro warns that even amid a tough economy, "Collectors should not go into a panic at any time and sell their collections. There is always regret when their special selections are no longer in their collections and cannot be easily obtained at a later date." DOLLS writer Lauren Mikalov of New York, N.Y., adds, "Don't be scared to spend your money now. I think prices will go back up."
In short, be smart. Remember that your hobby of doll collecting—while important and vital to your soul—is just part of your life. And it, too, can survive tough times if you make it a priority.
The optimistic Varaste concludes, "My advice is very simple. This recession isn't forever. Collect what you love, but don't let the economy stop you from living your life."