Lila Brown, owner of Ella Bee Social Media and Public Relations shared the following exciting press release:
"A new African-American sorority doll inspired by sisterhood has been created exclusively for The Sisterhood Boutique by the Madame Alexander Doll Company. Ivy Rose is a "first" for the Alexander Doll Company.
"The creation of the Ivy Rose doll collection hopes to unify women who like creator and founder, Rochelle McAllister, desires a purpose driven lifestyle and a natural appreciation for fashion and style.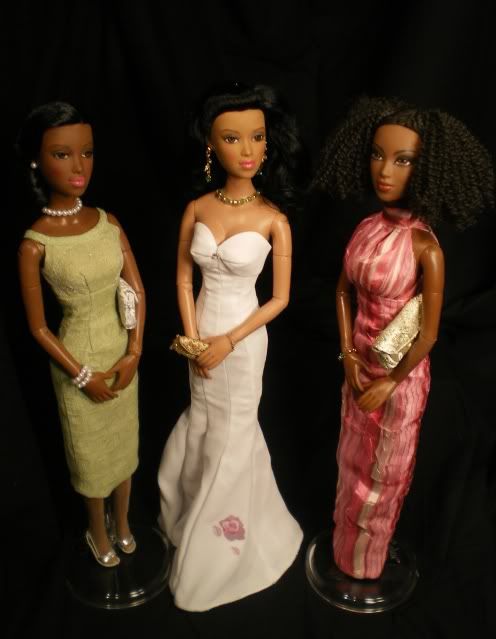 "The three dolls for the 2009 Pretty As Is collection are named Ivy, Ivy Rose, and Rose [as illustrated in the image above]. Like the first Ivy Rose doll created in 2008, each aspect of the 2009 collection has been meticulously considered as each doll is hand-crafted by Alexander Doll Company. This exquisite heirloom doll is perfect for sorority sisters, gift giving, and doll collectors alike. Ivy Rose, Ivy and Rose, celebrate the diversity of beauty within the sisterhood of women. Pretty, takes on many forms, the bonds we honor and the ties that bind us help us to realize pretty is physical, mental, and emotional and as created beings we are "Pretty As Is," says McAllister as she created the collection's concept.
"For more information about the Pretty As Is collection from the Sisterhood Boutique, visit http://sisterhoodboutique.com/ ; follow Ivy Rose on Twitter at http://Twitter.com/IvyRoseDoll;" or contact Ms. Brown via email at Lila@EllaBeePR.com.
You may also view the Pretty as Is video here.