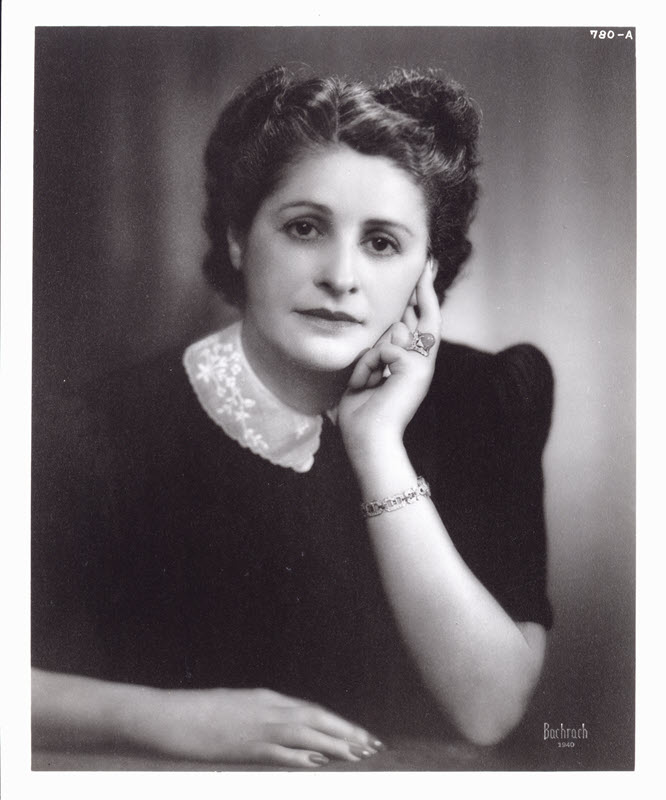 In a world where disposable items are the norm and fads come and go with alarming speed, longevity is a rare achievement. The toy industry is particularly influenced by trends and overnight sensations, so when a company can attain a 50-year milestone, it is worthy of parties and ovations. This makes the Madame Alexander Doll Company's 100th anniversary all the more remarkable.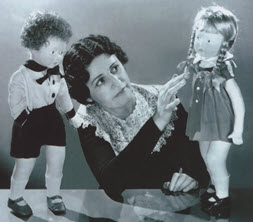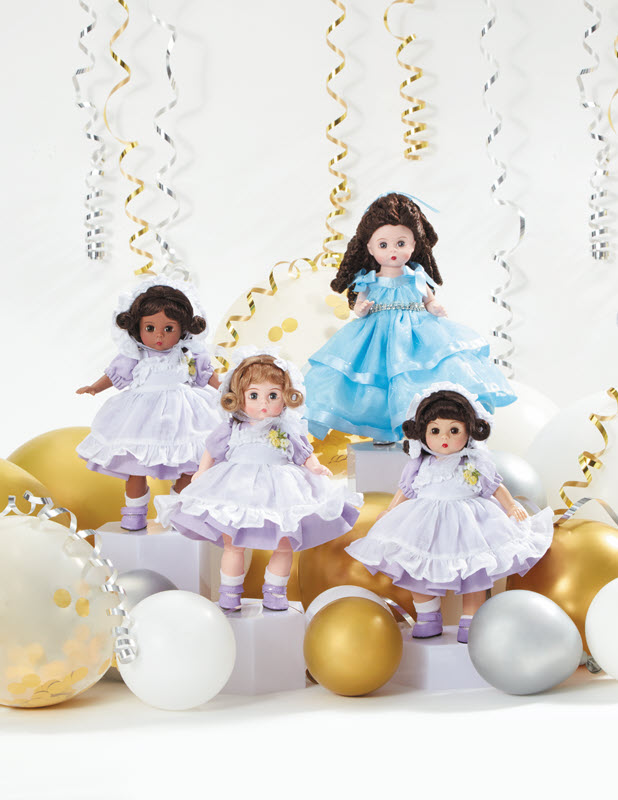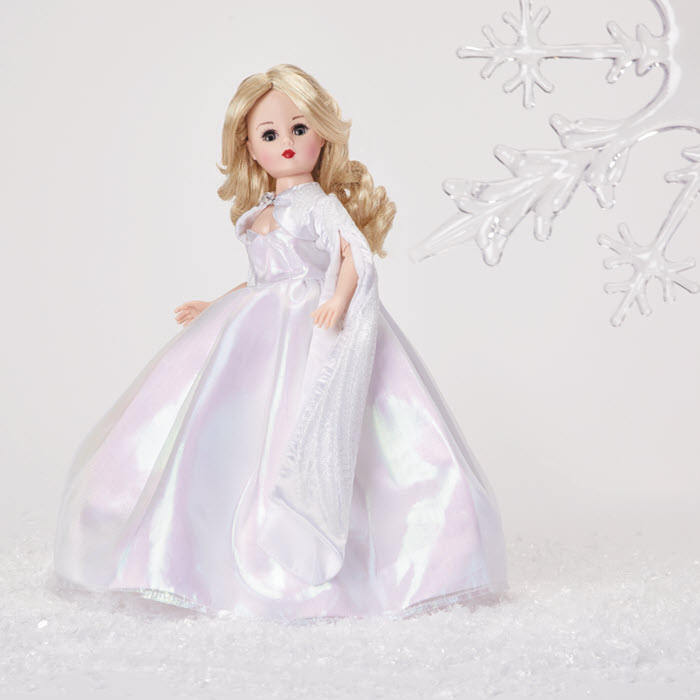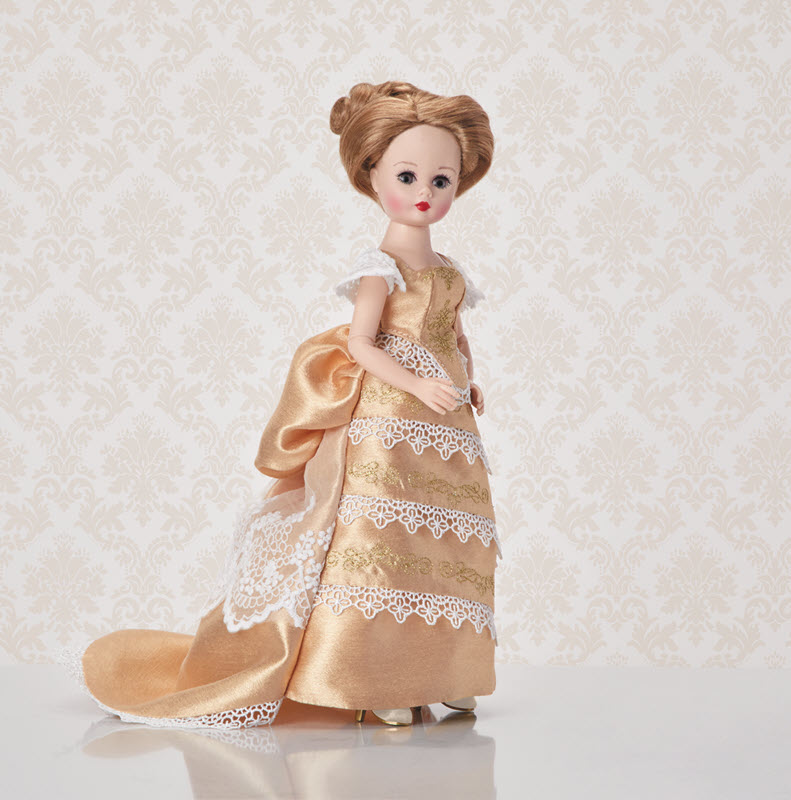 A Century of Influence
Beatrice Alexander founded her doll business in 1923, at a time when most women were not permitted in the boardroom. Mere years after American women were granted the right to vote, she had the gumption and determination to open a company manufacturing dolls with a distinct purpose. Her handiwork celebrated the finer virtues of life and, most importantly, encouraged children to be kind, attentive, nurturing, and concerned.
"Madame Alexander understood that doll play created kinder kids. Her mission was to create dolls that could be played with and loved. Because of Madame Alexander, for the first time, dolls were made both lifelike and durable," said David Morgenstern, Alexander's vice president. "Madame Alexander revolutionized the doll industry, from the introduction of cloth baby dolls to her innovative use of plastics in dolls. With our Centennial Celebration, we celebrate the impact Madame Alexander dolls have made on American childhood over the last century."
Adaptability is a primary reason why the Alexander Doll Company has endured and flourished. The creative team has always recognized that children's lifestyles and viewpoints evolve with each passing decade. Never losing sight of their commitment to quality and the power of imaginative play, the company's dolls reflect how children have looked, dressed, interacted, and dreamed over the decades. The Madame Alexander secret to success is that they look and listen to the generations growing up around them and then tweak their offerings to speak to the children of each era.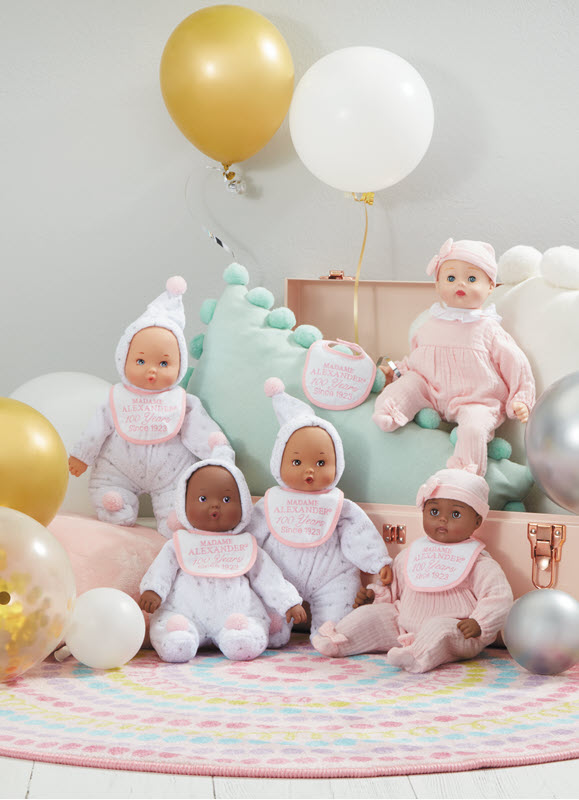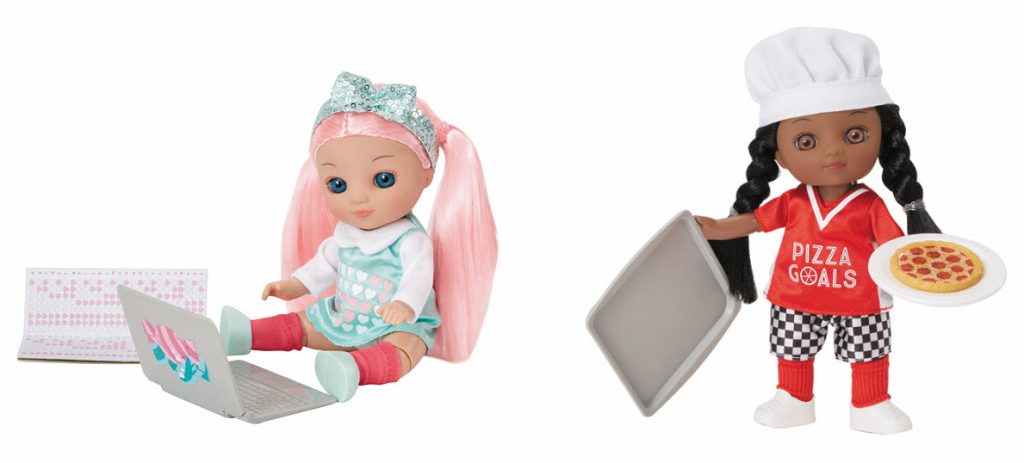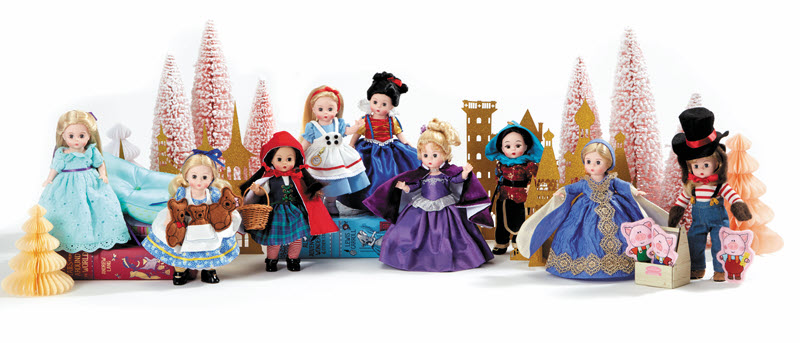 Michelle Parnett-Dwyer, curator of dolls and toys at the Strong National Museum of Play, has noted that Madame Alexander's legacy was not a fluke — she always intended for her company to thrive and expand. "Beatrice Alexander founded a company that she grew into more than a leading doll manufacturer. She created a lasting brand that's continued to evolve for 100 years and that has influenced the toy industry and the way people play," Parnett-Dwyer said.
The Madame Alexander Centennial Celebration officially launched in February at the Strong Museum. It is a multifaceted, curated salute, with various displays focusing on different eras and themes. For instance, an interactive play lab centering on Madame Alexander doll collections is up and running. The yearlong exhibit also honors how effective Madame and her designers were over the decades for knowing which literary characters, historic heroines, contemporary movers and shakers, and beloved personalities should be created in doll form. Boasting more than 30 dolls, the exhibit traces the development of the Alexander brand over the decades. It includes such well-known and highly regarded Alexander offerings as the cloth Alice in Wonderland doll, a Jackie Kennedy doll, classic Wendy collectibles, and the groundbreaking Cissy fashion doll.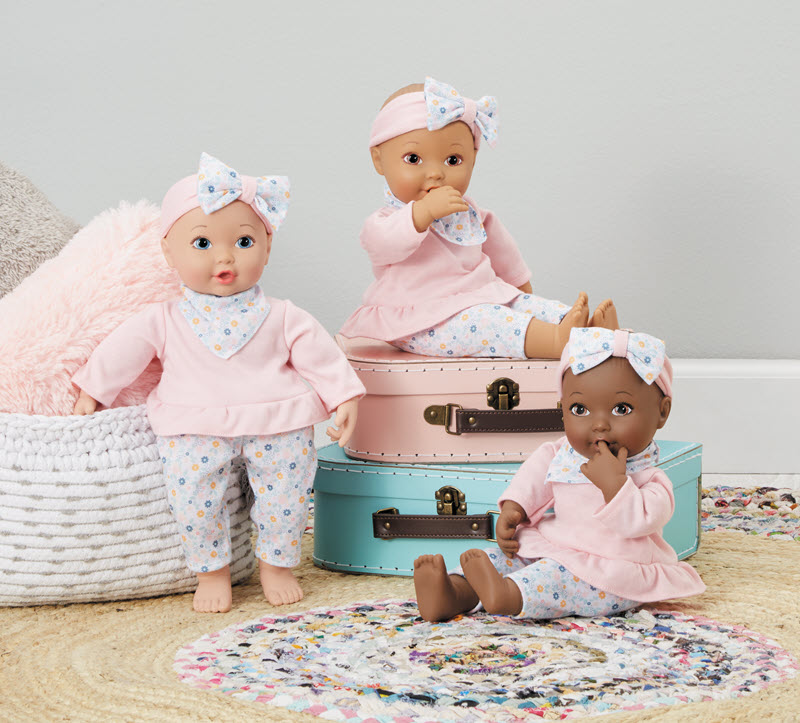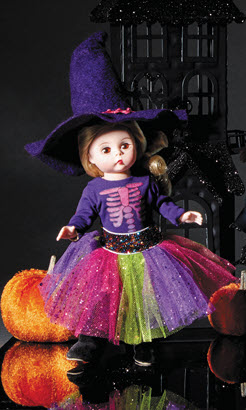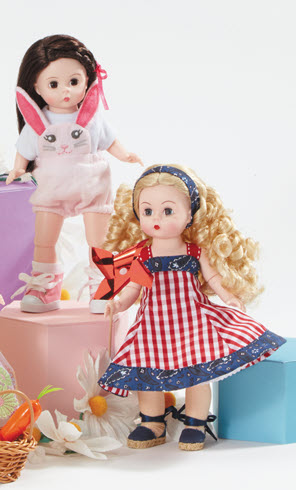 The Cissy doll is especially significant to doll collectors. Debuting in the mid-1950s, predating Mattel's Barbie, Cissy was a novel idea in the world of dolls. She provided a vehicle for older children, teenagers, and adults to explore the realm of doll fashions and collecting. This was a bold step beyond the traditional notion of what a doll was and what it was meant to do. Rather than being a way to introduce little girls to the rituals of mothering and nurturing, Cissy invited girls to dream of cosmopolitan costuming, sophisticated styles, and grown-up glamor. She redefined everything a doll could and should be.
Over the past 100 years, the Madame Alexander Doll Company has enjoyed surprising their customers and collectors. In fact, Madame Alexander personally spearheaded many firsts in the arena of play: She was the first dollmaker to license characters from books, movies, and television — an enormous game changer — and the company produced the first walking dolls. She was also the first doll entrepreneur who saw the potential of sleep eyes and popularized them across the board. In recognition of her creativity and innovations, the Toy Industry Hall of Fame inducted her into their membership in 2000.
For the Centennial Celebration, the Alexander Doll Company is continuing its pledge to always honor Madame's personal credo, "Love is in the details." Over the course of 2023, they're releasing exclusive Centennial Celebration dolls and promoting special online items and consumer offers. On March 9, the late Beatrice Alexander's birthday, FAO Schwarz hosted a party in her honor. The in-store celebration included giveaways and promotions lasting the entire month. Mini pop-up celebrations like this will take place throughout the year at select retail stores.
"Today, the Madame Alexander Doll Company continues to create quality dolls, beloved by many, that inspire meaningful relationships and imaginative play," Parnett-Dwyer said. The array of Centennial Celebration dolls truly reflects that observation. As the company has always done, it has unveiled dolls for every age, interest, and wallet: toddlers and tots, tykes and tweens, teens and adults. All of these different groups with their particular mindsets will find a doll to take home and love. Going forward, the company will continue to survey the modern landscape and innovate dolls to mirror how children and collectors play and live today.