The Madame Alexander legacy defines the pursuit of the American Dream, along with the traits that delineate a successful and creative soul. Madame Beatrice Alexander was a successful self-made businesswoman. Born Bertha Alexander in New York, the enterprising young woman borrowed the name Beatrice from Shakespeare's plays for its more sophisticated and stylish sound. When an advertising executive noted that she looked French, she gleefully added the "Madame" as a nod to fashionable European aristocrats.
Despite growing up in a working-class immigrant neighborhood, Madame Alexander was a woman with a vision that embraced the finer things in life. And those things included dolls that would enrich a child's life and serve as heirlooms to connect one generation to the next. Madame Alexander and her sisters, working as a backup line of seamstresses and designers, gathered around the family kitchen table and created not just dolls but a way to enshrine themselves in popular culture.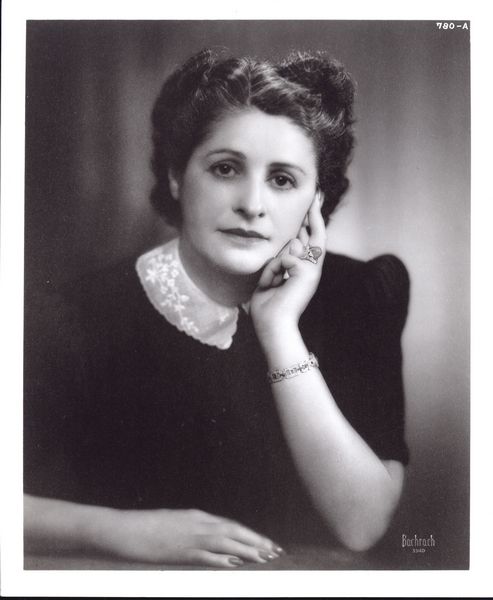 In 1923, Beatrice Alexander applied for and received a business loan. Her goal was to develop "an American company that would make American dolls for American children." Now, on the eve of her business's 100th anniversary, the Alexander Doll Company continues to follow the patterns for success that Madame laid out 99 years ago. They recognize that dolls are a key to unlocking imagination and establishing a way for generations to communicate with one another.
Madame Alexander was fond of saying, "Doll collectors are highly cultured people who have the capacity to appreciate my work. I did not make ordinary dolls with unmeaning, empty smiles on their painted lips and a squeaky way of saying 'mama' after you pinched. I wanted to do dolls with souls. You have no idea how I labored over noses and mouths so that they would look real and individual."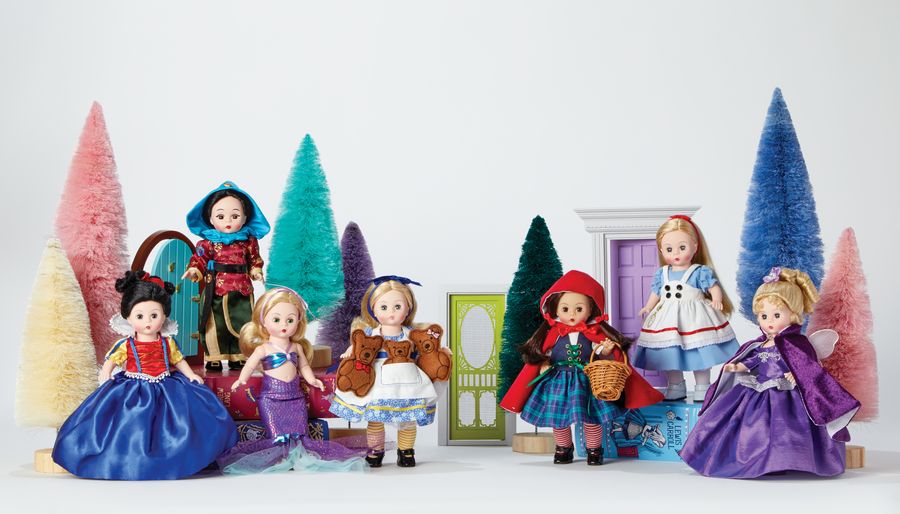 The new arrivals for 2022 embody these Alexander requirements. They are all individually lovely, showcase gorgeous costuming and luxurious fabrics, and represent an aspirational lifestyle. From the world of ballet to the pages of Jane Austen, from a child's nursery to a church's nave, there are a host of brand-new Alexander dolls that prove the doll entrepreneur's dream has endured and evolved.
The needs and desires of children have always been a focal point of Madame Alexander's creative team. The Pussycat doll has been a favorite among children for decades. This year's model is the Pink Hearts Pussycat. Standing 14 inches tall, the doll is designed for children aged 3 and above. Clad in a matelassé heart dress, the Pink Hearts doll reflects Madame Alexander's belief that dolls should touch a child's heart, and that a bond between doll and child is powered by imagination, not batteries or electronic devices: "I never do mechanical dolls. I don't make dolls that dance, walk, or talk. I think that the child is the one who should be inspired to do things with the doll. Dolls can bring out the creative instincts in children."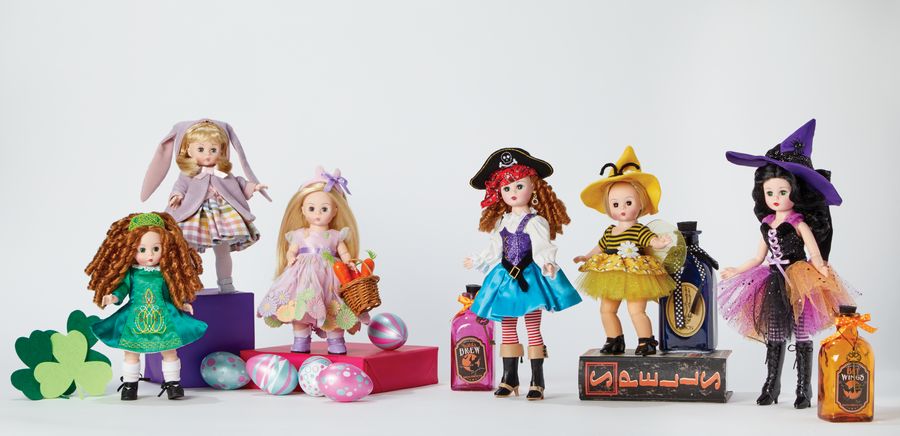 A lifelong patron of the arts, an enthusiastic theatergoer, and an inveterate reader, Madame Alexander worked tirelessly to have her doll lines mirror her personal connection to movies, plays, literary classics, and choreography. "Dolls should contribute to a child's understanding of people, other times, and other places," she once said. "Dolls should develop an appreciation of art and literature in a child."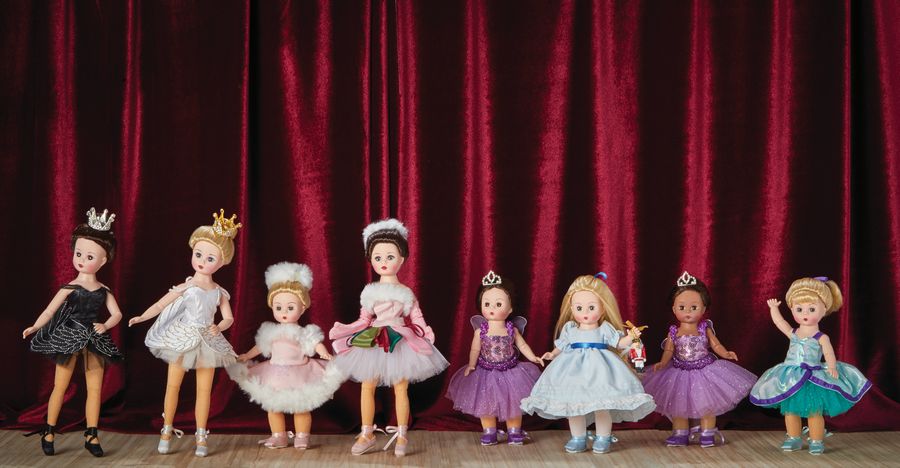 Alexander's ballerina dolls, who are always earning standing ovations from doll lovers, are returning in 2022 with two new designs. Inspired by the Tchaikovsky masterpiece Swan Lake, the Black Swan and White Swan take their curtain calls as 10-inch articulated Cissettes. For collectors age 14 and older, these dolls are regal in their crowns and laced-up toe shoes. The two dolls are polar opposites: dark-haired Odile (the Black Swan) is stunning in an ebony tutu, while blond Odette (the White Swan) is ethereal in her white costume. Also joining the ranks of Alexander's ballet line in 2022 are Clara and the Sugar Plum Fairy (in both light and dark skin tones) from Tchaikovsky's The Nutcracker.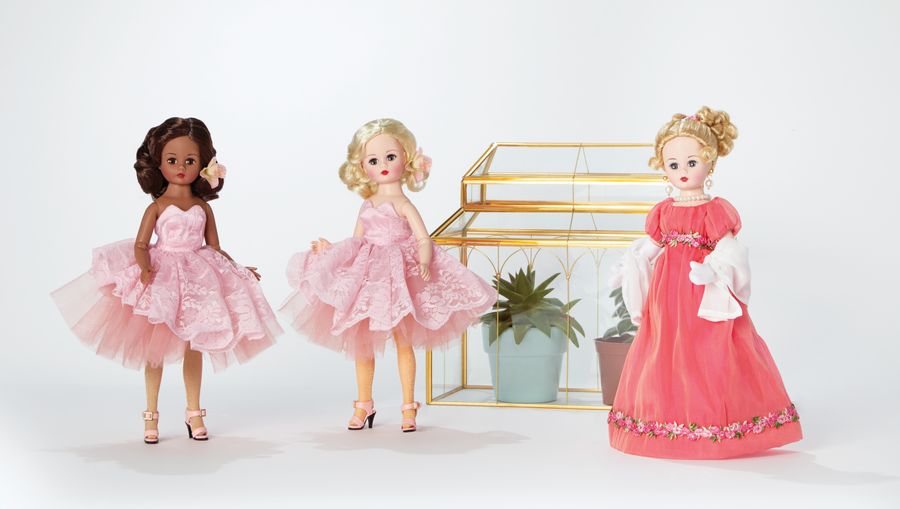 The articulated 10-inch Cissette body is also the foundation of Alexander's design for Jane Austen's beloved heroine Emma. In Austen's book of the same name, published two days before Christmas in 1815, Emma Woodhouse is a well-meaning young miss who's convinced that she knows what constitutes a good marital match. This leads her to set off a series of catastrophic misunderstandings and romantic entanglements. Since it is an Austen novel, all's well that ends well, and Emma learns a lesson about love, limitations, and her own life's purpose.
She's the perfect character for an Alexander makeover. Part of the collector series, the Emma doll wears a glorious Empire-style gown, has blond hair, blue eyes, and a peaches-and-cream complexion. Every inch of this Austen heroine is a tribute to meticulous planning and execution. It would make Madame Alexander smile, for it brings to life one of her strict design dictums: "If a child plays with a doll put together poorly, dressed with pins and poor stitching, she is apt to become a woman who reaches for a pin instead of a needle in later life."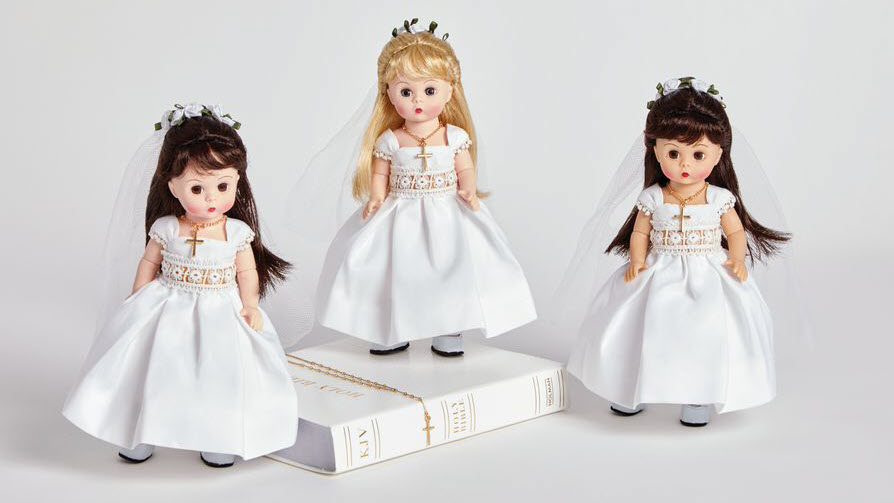 One of the hallmarks of Madame Alexander's life was her acknowledgment that travel and an empathy for other cultures was a good thing. She viewed it as a beneficial part of a person's maturation. Madame Alexander was connected to her Russian heritage and also to her Jewish identity. She was a strong and vocal supporter of Israel. She knew that America was a country made by and comprised of immigrants.
Her International dolls come dressed in the traditional garb of distant lands. When they first debuted, they were 7- to 8-inch composition dolls. In 1935, Madame Alexander personally directed that the line would include America, Belgium, Brazil, Burma, China, Egypt, an Eskimo, Finland, France, Hawaii (it wasn't a state yet), Holland, Mexico, Norway, Poland, Russia, South America, Spain, and Switzerland.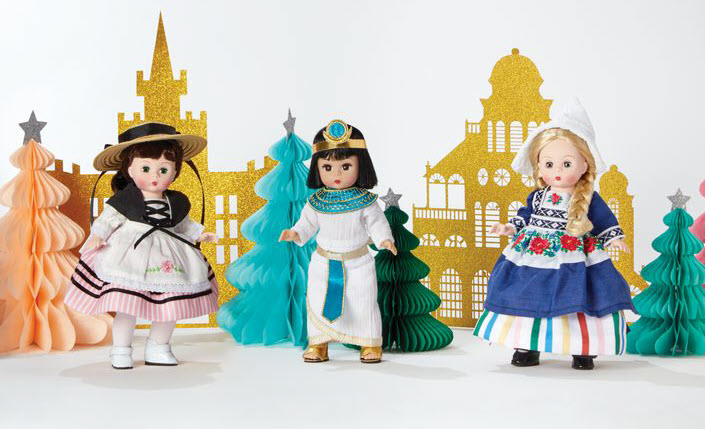 For 2022, there are three new variations on overseas beauties. The 8-inch dolls featuring the articulated Wendy body hail from Monaco, Egypt, and the Netherlands, with clothing and hairstyles that are tributes to their home nations. The International dolls are always carefully groomed and clothed; they are not caricatures but celebrations. They key into Madame Alexander's philosophy of "Kindness is the mark we leave on the world."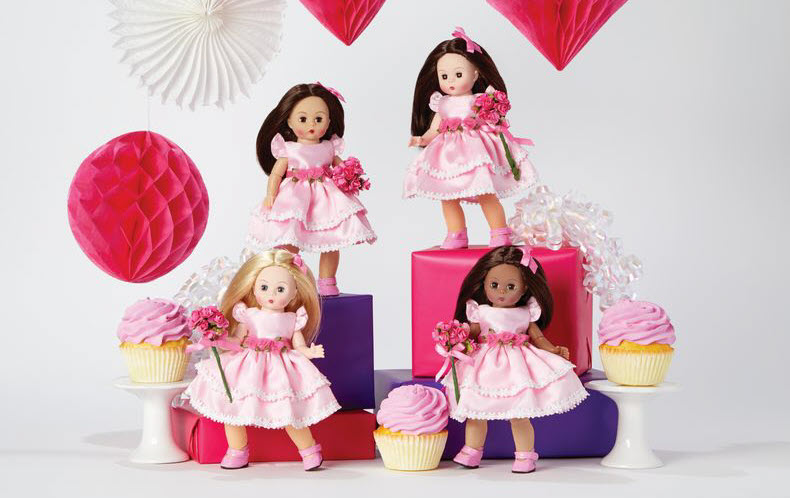 Birthday Wishes, Seasonal Holidays, Storyland characters — all of these are on hand in new and exciting versions for 2022. Alexander collectors — both the youngest and the most seasoned — will have a variety of offerings to swoon over. As Madame Alexander so famously said, "Dolls are made to be played with and loved." A year shy of their centennial, the Alexander team continues to do just that. Madame's mission is in good hands.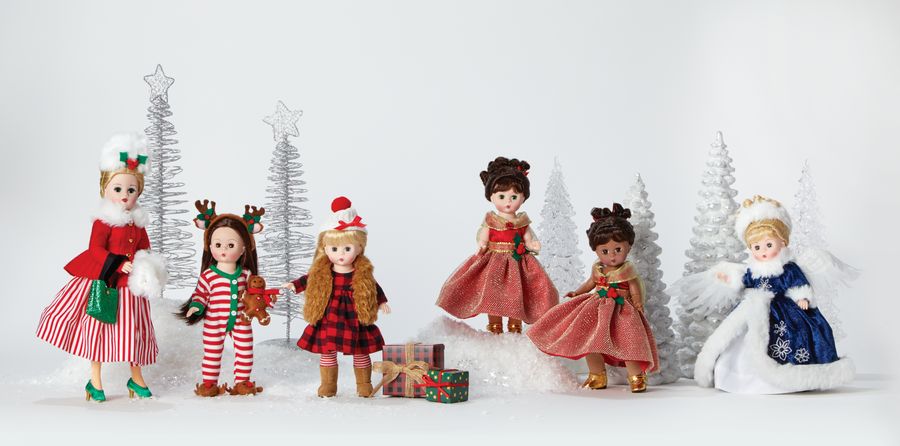 Madame Alexander Doll Company 
madamealexander.com
Facebook & Instagram: MadameAlexanderDoll 
Twitter: MadameADoll 
Pinterest: MadameAlexanderDollCompany