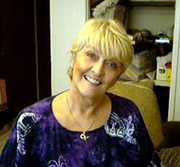 The Alcove Unique Gifts is your No. 1 source of collectible dolls, collectible bears, collectible figurines and unique gifts.The extensive collection of dolls includes the work of Maggie Iacono, Heidi Plusczok, Lee Middleton Dolls, Adora, Corolle and more.
The Alcove is a full-service store located in beautiful Shell Beach, Calif., near San Luis Obispo. It stocks a large assortment of unusual gifts and collectibles and often has limited editions from previous years still available.
Call (800) 438-9527 or visit online at www.thealcove.com.