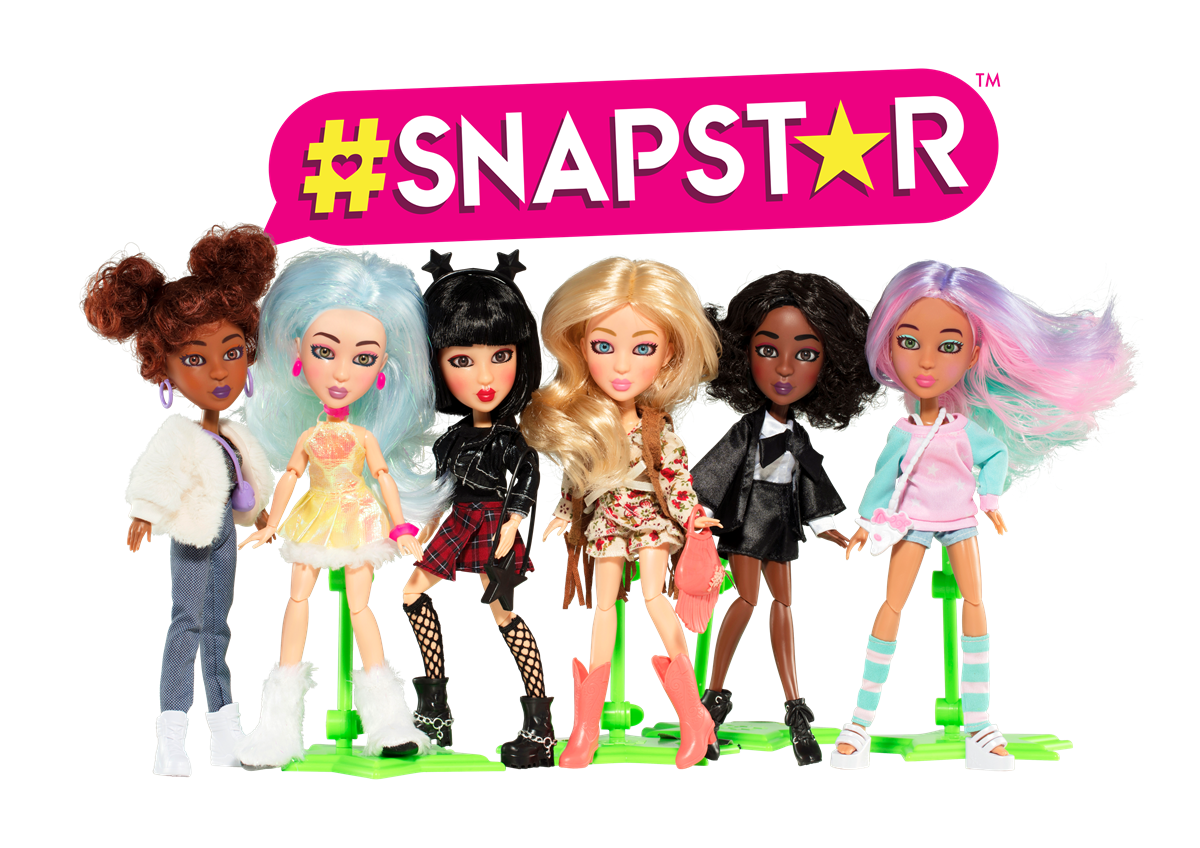 Yulu Toy's new #Snapstar doll line is designed to appeal to 'tweens growing up in the age of social media. The company is giving one of these new dolls to two lucky DOLLS readers!
Lola, Aspen, Dawn, Yuki, Echo, and Izzy are each 9 inches tall with 15 points of articulation. Each doll comes with a full outfit, accessories (including cell phone), removable wig, and a green screen and stand, which allows kids to take photos of their dolls and use the free #Snapstar Studio app for iOS and Android to change the photo's backdrop, as well as playing with different hairstyles, makeup, and special effects.
#Snapstar: www.snapstarworld.com
Ended March 15 – We'll announce a winner soon.