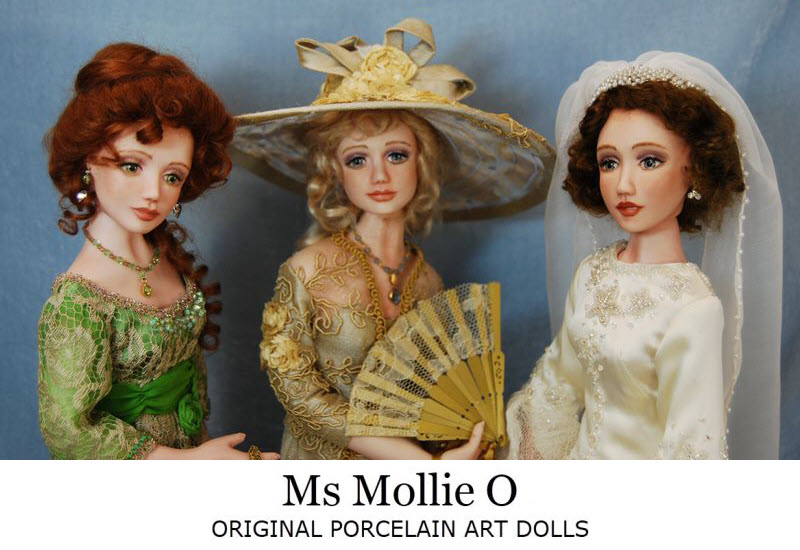 Photo Gallery
Click on a photo for larger images.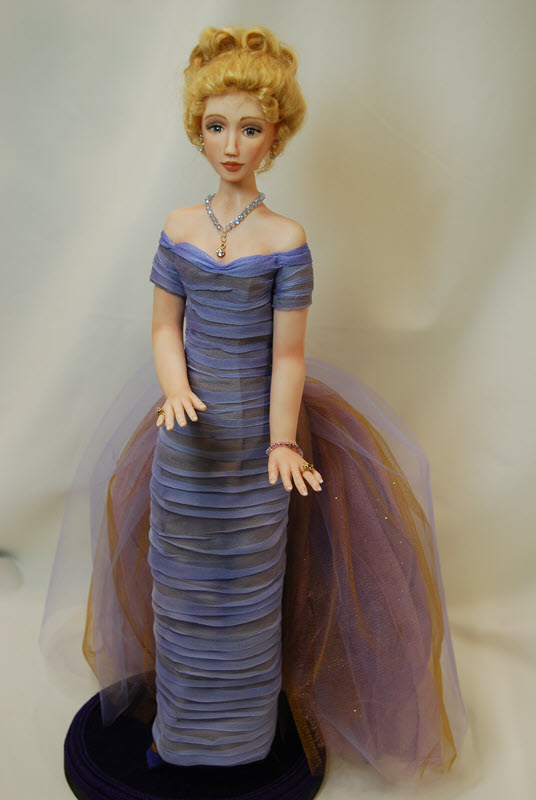 How to Purchase
Interested in purchasing a Ms Mollie O Porcelain Lady or commissioning a custom doll? Please feel free to email me.
About Ms Mollie O Porcelain Art Dolls
These porcelain ladies are 16-18 inches tall with painted eyes. They are individually designed and created by the artist. Most are one of a kind. My inspiration comes from period fashion plates, paintings and photographs as well as interesting fabric, lace and embellishments both vintage and modern. Each has a story to tell.
Ms Mollie O Porcelain Art Dolls
4722 Huron Hill
Okemos, MI 48864
Phone: 517-349-2471
msmollieo.com
Click Here to Email