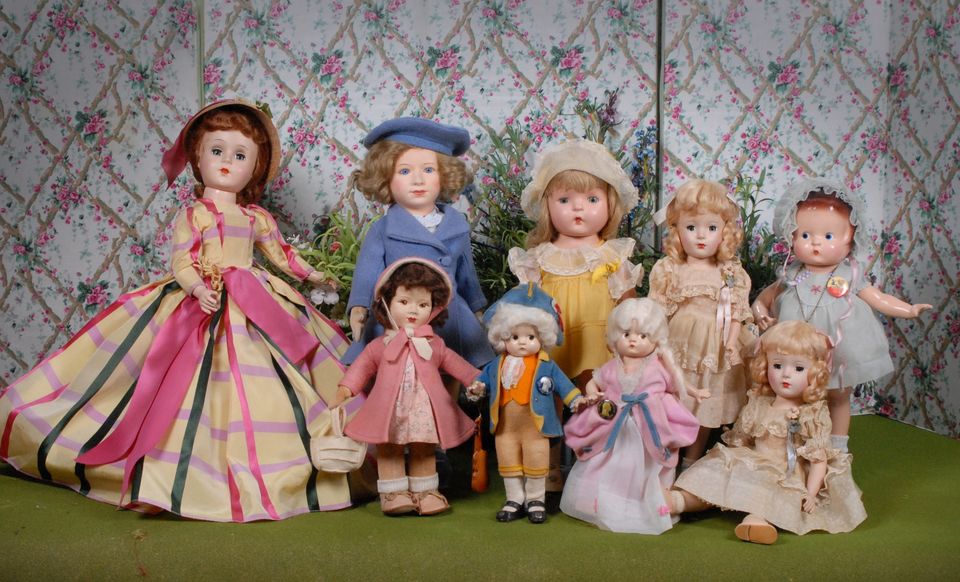 World Doll Day Show Jubilee
Join us for 3 days of Doll, Bear, Toy, and Miniature fun in one of Washington's most beautiful cities.  We have secured the fantastic Bellevue Hilton as our host hotel for this wonderful doll gathering, "Celebrating Dolls and their Fashions"
Get ready for a star-studded cast of dealers bringing: Vintage, Collectible, Modern, Barbie, Artist,  and Antique Dolls, Bears, Toys,  Miniatures and more. Join the fun of participating in your choice of  wonderfully planned meal events on some of our favorite dolls: Cissy, Barbie, Gene, and French Fashions.  It's going to be a fabulous weekend that you don't want to miss.
Registration price includes: Bleuette Luncheon, Shopping, opportunity to choose additional meal events, Twilight Shopping with prizes in the sales room, a chance at scheduling make-n-takes with your shopping buddies, Movie night, Competition room, displays and more.  It's a ton of fun packed into one great weekend!
Bring your doll friends and make it an event to remember in Seattle!
Information can be found: or email Mary for a Registration form.
https://facebook.com/WDDShowsEvents and find more information on our Website: www.worlddolldayshows.com
Door Prizes Raffles/Helpers (Benefits local Charities)
Identification/Valuation Restringing
Please note ~ Event times may show up incorrectly (Facebook glitch). Event times are 10:00 AM – 4:00 PM (PST) on Friday, with optional dinner meal event, and Twilight Shopping Friday night.
Saturday: 8:30 AM – Optional meal event with sales room opening at 11 AM until 4 PM, displays and Competitive Exhibits open for all registrants and Optional meal event from 5:30 PM to 9 PM.  Movie night to follow, with doll related movies, snacks, and other surprises.
Sunday: 8:30 AM – Optional meal event with sales room opening at 11 AM until 3 PM.
Our host hotel link for rooms can be found on the registration form on: https://facebook.com/WDDShowsEvents
Watch for a link for on-line booking.
Admission at the door: General (12 and up): $15.00 per day  Parking: FREE
Questions?
Mary Senko (425) 330-1770 mary.senko@comcast.net
Event Promoter
Mary Senko
Promoter E-Mail
mary.senko@comcast.net
Promoter Phone
425-330-1770
Promoter Website
www.worlddolldayshows.com or https://facebook.com/WDDShowsEvents
CLICK HERE TO BROWSE ALL
DOLL SHOWS