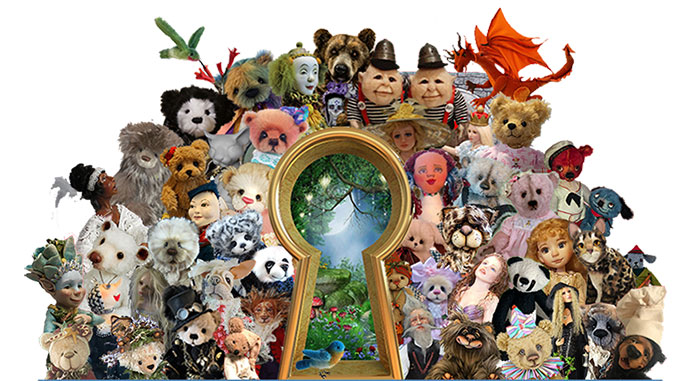 Philadelphia Doll & Teddy Bear Convention,
NEW LOCATION!
Embassy Suites by Hilton, 9000 Bartram Ave, Philadelphia, PA
Near Philadelphia International Airport (free shuttle to/from the hotel)
May 2-4, 2024
Embassy Suites by Hilton is a dog friendly hotel and provides a complimentary made to order breakfast and evening reception.
Convention Event: Friday 8:00am – to Saturday 9:00pm
Four half day Classes for an additonal fee on Thursday. Sign up early, space is limited.
Overall
Socialize with leading doll and teddy bear artists – get their autographs and take photos
Thursday, May 2
Four half day classes offered by attending artists
Meals on your own
Friday, May 3
Lunch and dinner provided
Market Place for artists and collectors to buy and sell doll and bear supplies, do-dads & silly things
Entertaining and educational presentations and demonstrations for collectors and artists
Sale of Signed and Certified One-of-a-Kind Artist Dolls and Teddy Bears
Attendee Judging for 2024 People's Choice Doll Awards and Teddy Bear Artist Awards
One (1) hour of early admission to the Artist Doll & Teddy Bear Show & Sale
Saturday, May 4
Buffet dinner provided
Raffles & Door prizes
Good Bears of the World Charity Silent Auction for children going through traumatic experiences
Good Bears of the World gifting boxes of teddy bears to the local Police Department
Event Promoter
Cindy Malchoff
Promoter E-Mail
dollnbearshow@tbai.org
Promoter Phone
518-578-0006
Promoter Website
https://www.tbai.org/dnbconvention.html
CLICK HERE TO BROWSE ALL
DOLL SHOWS