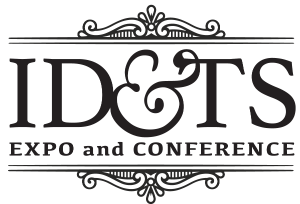 Join Us, June 21st-22nd, for the 6th anual International Doll and Teddy Show (ID&TS)!
Classes, (June 17th-19th) are being independently offered prior to the show, by several of the industry's leading artists in their field of art. Be sure you check our website for a list of class options, and information on how to register.
ID&TS will be hosting a Reborn Baby Shower event on Thursday evening at 7:00 pm. Tickets are required to attend this event, and are being sold on the website. Seating is limited at this event and tickets are predicted to sell out. There will be some amazing giveaways at this event including a full bodied silicone baby sculpted by Yulia Shaver, and poured by D3 Creation!
Show hours are Friday June 21st, 10-4 (with Early Bird entry at 9:00 am for VIP ticket holders) & Saturday June 22nd, 9-1 pm. The show will be closing at 1:00 pm.
Awards Banquet will be Friday night starting at 6 pm with the Artists Signing Event sponsored by DOLLS magazine. Seating is limited, and tickets are required to attend this event. There will be lots of absolutley amazing giveaways at this event, including a full body silicone baby, sculpted by Elsie Rodriguez and poured by D3 Creation, to be given away at each table! There will also be dolls by Connie Lowe of Marbled Halls, Bo Bergemann, Maureen Carroll of Twisted Wickets, Maria Lynn Art Dolls, and MORE! Get your tickets now on our website.
Promoter E-Mail
contact@internationaldollandteddyshow.com
CLICK HERE TO BROWSE ALL
DOLL SHOWS