Limited Editions
One of A Kinds
Commission Design for Companies
Mentor to upcoming ARTISTS TO REALIZE their DREAMS
Photo Gallery
Click on a photo for larger images.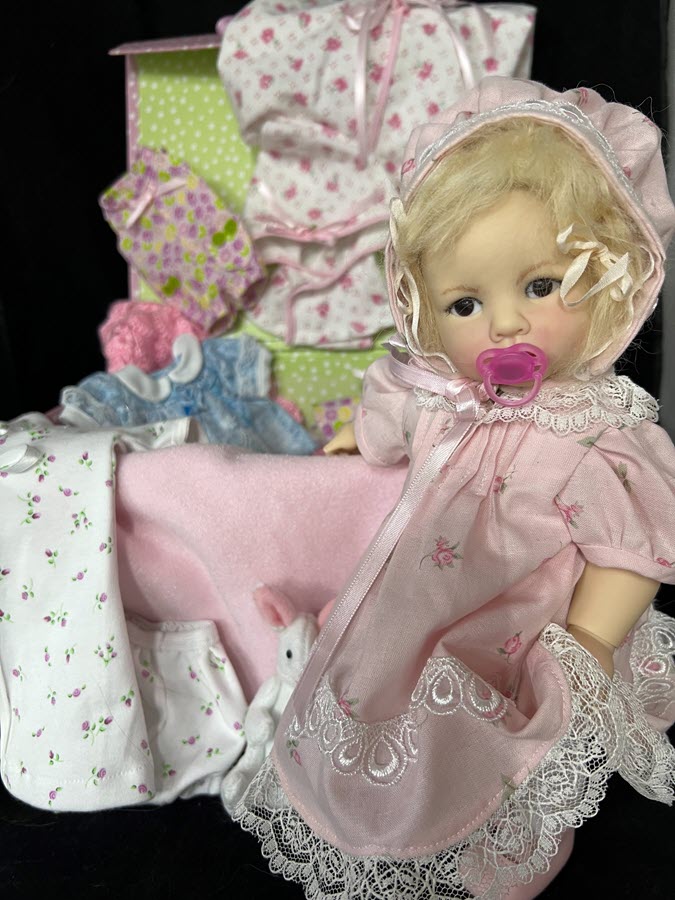 How to Purchase
Dolls are available for purchase on my website www.beverlystoehroriginals.com/dolls. You can also contact me by email or phone for layaways and payment plans (depending the amount). I take charges and free shipping in the US only.

A Note from Beverly:
I am so blessed to be able to do what I love. Creating dolls makes me so happy and has allowed me to make many happy, wonderful friends. The relationships I have acquired with those who share my doll collecting passion mean so much to me.
If you have a dream or passion, please follow your dream. Dreams do come true!
All my dolls are hand-painted by me and the outfits are handmade by my seamstress, all in the USA. They have handmade glass eyes and are a 1of1 or limited edition.
If you have any questions you can reach me by email.
– Beverly Stoehr
About Beverly Stoehr Designs
All dolls are hand-signed by me and come with COAs.
All hand-painting and faceups are hand-painted by me to have artist control.
My resin BJDS AND ALL OF THE DOLLS ARE SCULPTED BY ME, BEVERLY STOEHR.
I have placed much attention to the detail in all of my art work.
All of my dressing is hand crafted by the best seamstress in America, Kay Treble, who does wonderful work.
---